Ginuine DIY
By Thorn Mulli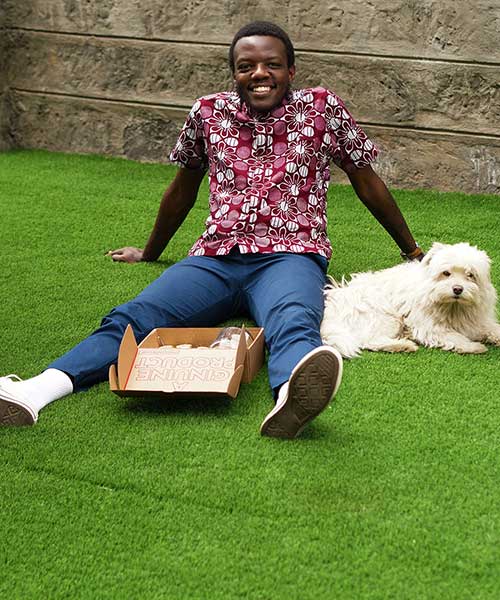 Growing up, brand loyalty was guaranteed because most industries were in the hands of a few multinationals. That explains why most millennials refer to all detergents as Omo or margarine as Blue Band. In the information age, however, personal taste is triumphing over brand loyalty.
Banker Andrew Mutea enjoys his gin more when he samples different ones from around the world in his travels. Back home, however, he has not been impressed by the flavours of the options available on the shelves. This is despite the fact that there are thousands of gin brands globally. There was a rumour of a craft gin distilled in Nairobi, but he would soon learn that it was solely intended for export and was not available locally. For you to know but not necessarily remember, for a distilled alcoholic drink to qualify as gin, it has to have derived its predominant flavour from juniper berries. There are 67 accepted juniper species, but most gins use the common juniper (Juniper Communis). In Kenya, we have the Juniper Procera or African juniper that is the main botanical for Procera craft gin.
Birth of an idea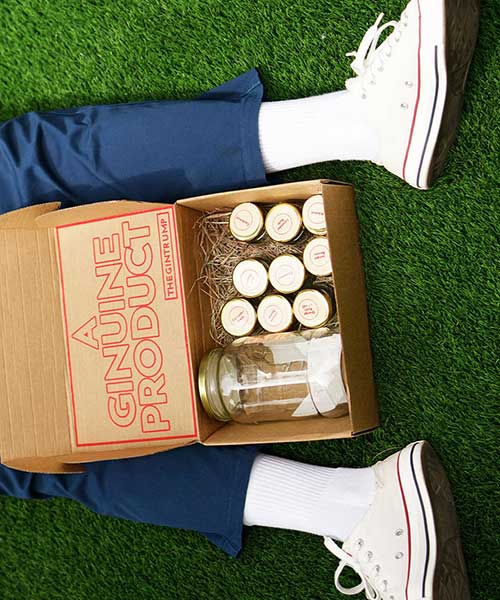 In his research on the subject, Andrew learnt that he could as well customise distilled alcohol to his own taste. During a trip to the United Kingdom, he bought four gin kits that allowed him to tailormake his favourite tipple. With the ingredients running out, he began incorporating others with a more familiar taste from his kitchen. One day, after a particularly grueling hike on Ngong Hills, Andrew shared his creation with his hike mates to a surprising response. They loved it. When the friends requested for more of the beverage on a different occasion, Andrew, regrettably, was unable to recreate the original taste. This challenged him to begin writing down his recipes. Around the same time, he made acquaintances with a graphic designer cum lawyer called Omar Mwadzame, who also shared a passion for craft gin. Its founders are driven by the need to create an educated community of responsible gin fans. A unique partnership between these two creatives sparked founding of The Gin Trump in May 2020. Asked about the vision of the product, the two entrepreneurs said they were driven by the need to create an educated community of responsible gin fans.
"As The Gin Trump, we have channeled our passion into our favourite drink gin and exploring its different elements and composition. This leads us to develop our premier product - The Gin Trump gin making kit. This is a DIY homemade gin making kit with eight botanicals and a base spirit (vodka) that allows one to cold infuse and craft their own bottle of gin at home." Andrew states.
Kit highlights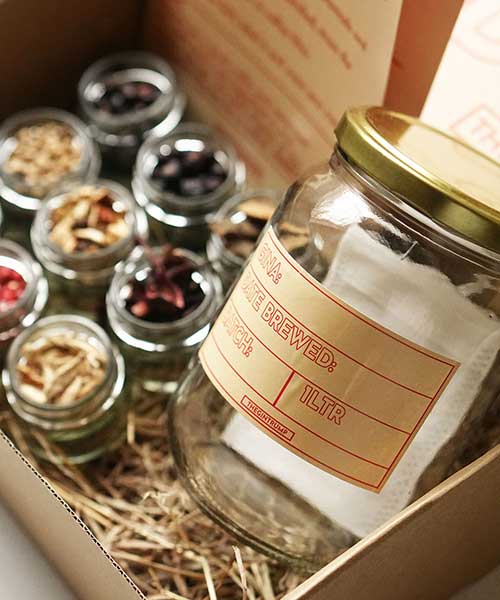 A standard kit has a maceration jar and label as well as eight botanicals sourced locally and globally for your craft gin. These include dried orange peels, cardamom, cinnamon, hibiscus, lavender, pink peppercorns and junipers. The portions account for a standard two jars of craft gin at home with a bottle of vodka and patience. To start you off, the kit comes with a booklet containing three recipes that Andrew and Omar have experimented with and come to love. They, however, encourage gin enthusiasts to attempt their own recipes with no distillation required and achieve the fantastic tastes and aromas of high-end craft gins. Enjoy your gin in 24 hours.
Tastefully packaged, the gin kit, retailing exclusively online for Sh2, 500, is a perfect gift that promises a fun activity for dinner parties or picnics. While at it, Ian Buxton's 101 Gins To Try Before You Die is a must-read.