Seafood-oriented restaurant opens in Tudor, Mombasa
By Phillip Mwakio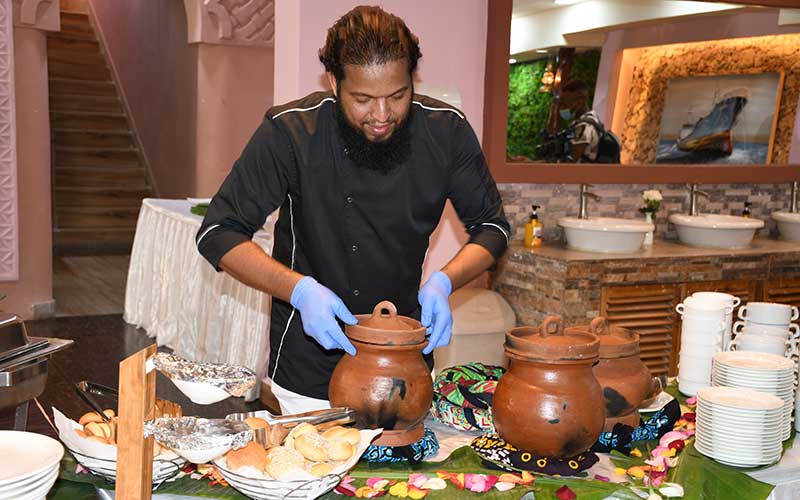 Despite the ravaging effects of Covid-19, that has battered the hospitality industry; a new Mombasa-based restaurant that specialises on seafoods has opened its doors to the public. Among the dishes served include seafood platter that comes with a mix of lobsters, calamari, octopus, crabs, oysters, fish fillet and prawns. There are also popular Swahili and oriental cuisine for diners. Veteran Mombasa chef, Shadrack Mazera who has worked in a number of star rated beach resorts in Kenya and Uganda has been tapped to be the Head chef.
Speaking to Travelog during the official unveiling on September 19, chairperson of the Oceanic Seafood Limited, Mr Abdulhafidh Sheikh Ahmed Zubedi said that they have confidence in tourism rebounding soon from effects of Covid-19 hence the new investment.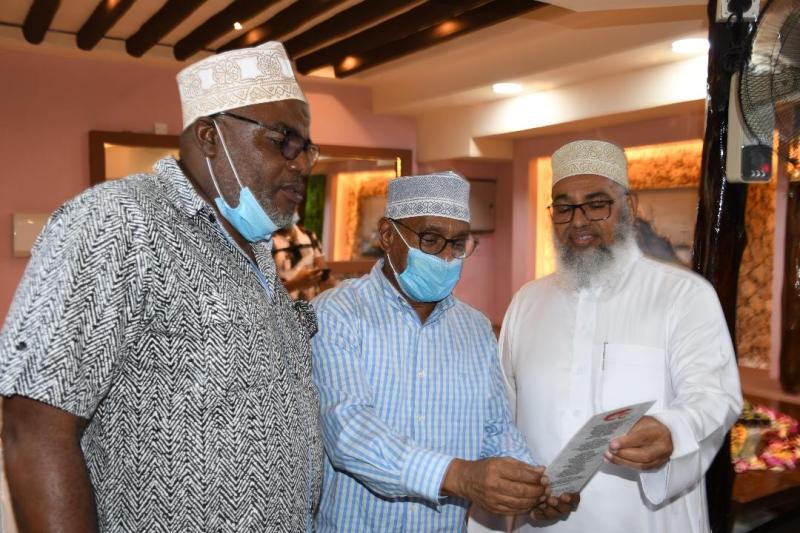 Mombasa Senator Mohamed Faki and Mombasa County Assembly Speaker, Mr Harub Khatri who officiated the opening ceremony welcomed the additional investment and lauded the investor for being resilient despite the pandemic being a hindrance to the existence of many establishments.
''This is the right way. Mombasa is known to be a tourism hub and having a restaurant specialising in seafood adds to the variety of dining options visitors can expect,'' Faki said.
The new Mombasa restaurant located in the leafy Tudor estate can accommodate 120 diners but in compliance with Covid-19 Health protocols, it currently takes 60.
''We have conformed to all the Ministry of Health Protocols like having sanitisers, social distancing within the main restaurant and having regular Covid-19 tests for all our management and staff who work here,'' Zubedi said.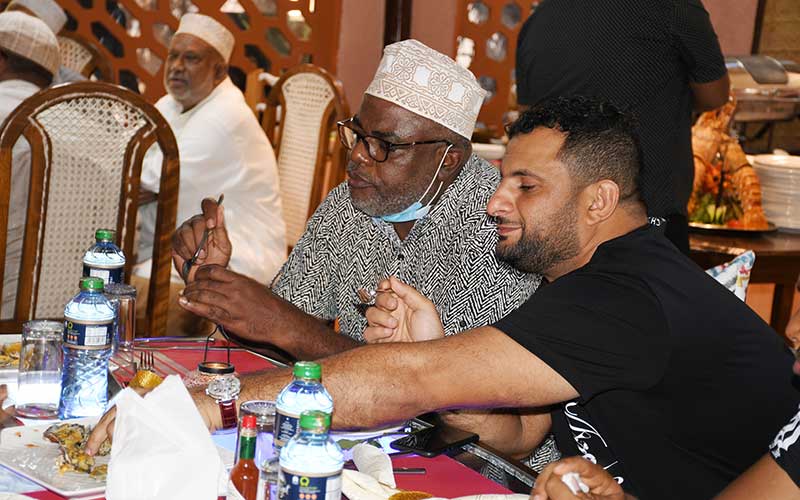 A director with the new start up, Mr Abdalah Mohamed Adnan said that they have studied the culinary market trends in both Mombasa, Nairobi, Kampala and Kigali and realised the great potential that exists. Adnan explained that for all the damage the pandemic has caused the restaurant industry, some feel that this paves the way for a rebirth of sorts.
"I think you need to diversify. At Oceanic Seafood Restaurant we cook for a living and are keen to run an elegant sit-down restaurant where you come in and have a meal that changes you personally,'' he said.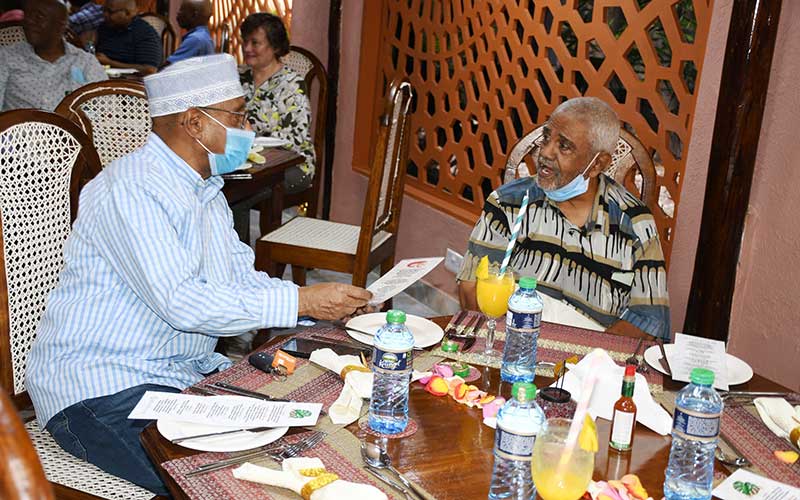 As part of efforts to ensure their guests and diners are safe, Oceanic Seafood Restaurant are converting their terrace for outdoor diners and will also have in place live cooking sessions that are recorded and beamed live to diners to catch a glimpse. Three specially designed tables in the form of dhows with inbuilt aquariums have been placed within the dining lounge.
''We have firmed up plans to have home or office deliveries and have also enlisted the services of bikers who will be able to deliver orders to clients in and around Mombasa,'' he said.
Apart from serving food, the new startup has invested in a state-of-the-art conference facility that can sit up to 20 people.