The Trout Tree treat
By Thorn Mulli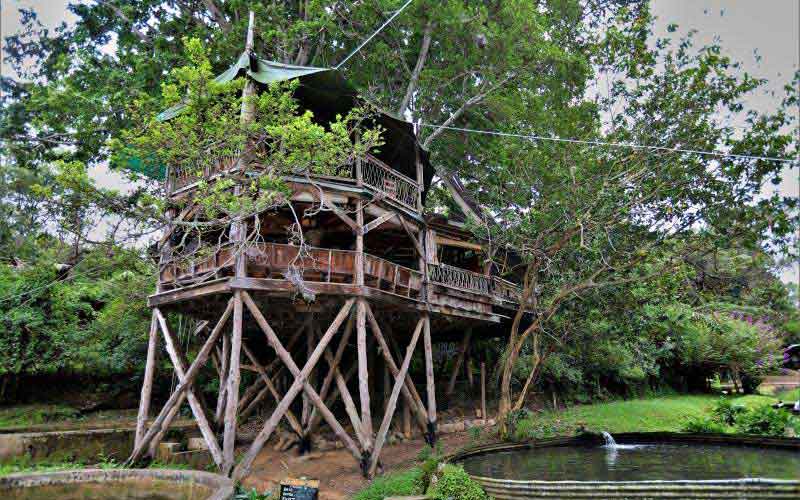 Every country has a must-experience restaurant whose food is so unique that it is almost impossible to reproduce. Take the Ithaa Undersea Restaurant in the Maldives, for instance, set more than 16 feet below sea level. The first of its kind, this restaurant opened in 2005. It is encased in a transparent acrylic roof and offers its 14 diners a 270-degree panoramic view of sea creatures swimming in the crystal clear waters. Then you have New Zealand's Redwoods Treehouse where diners eat in pod-shaped structures hanging 32 feet above ground.
If you are not easily spooked, then a stop at Eternity is a welcome treat. This Ukranian restaurant owned by undertakers is built to mirror a coffin. Its windowless space has funeral paraphernalia as decor and even the menu is inspired by death.
In Kenya, the Carnivore Restaurant has, for ages, been the country's signature dining experience for any visitor. Matching its popularity is the luxe all-inclusive Giraffe Manor which is packaged as the only place in the world where you can feed and photograph a giraffe over your breakfast table.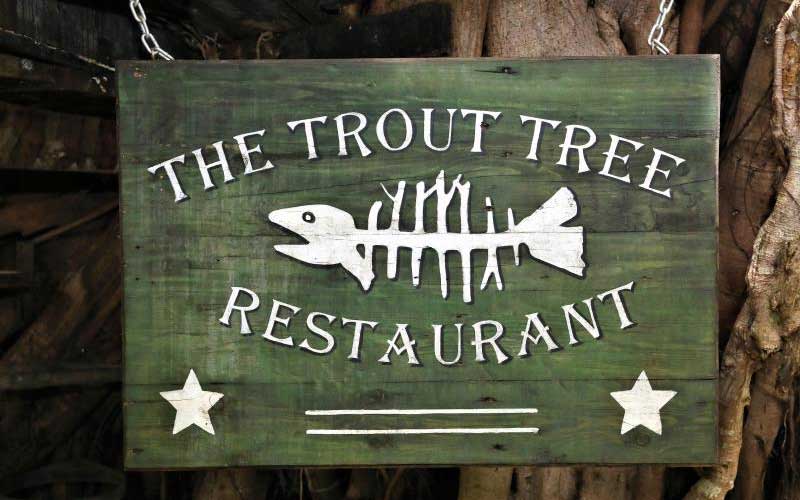 Rich history
Enter the Trout Tree Restaurant, which is located in the outskirts of Nanyuki town. I reckon every food lover should make a stop here at least once in their lifetime. The Trout Tree Restaurant is less than 100 metres off the main Kiganjo-Nanyuki Road, and three kilometers from Nanyuki Civil Airstrip. Coincidentally, it was at one time a sister establishment to the Carnivore — established as The Tamarind Trout Farm in 1978.
Now, for someone who enjoys their food, it is incredible that I had managed to repulse the charm of the apt neatly picked fish spine and head-piratical fish bone sign for ages. Thankfully, a fortnight ago, while on the road shooting content for the broadcast version of this publication, I eventually succumbed to her charm.
Set on the Burguret River, Trout Tree is special for three main reasons.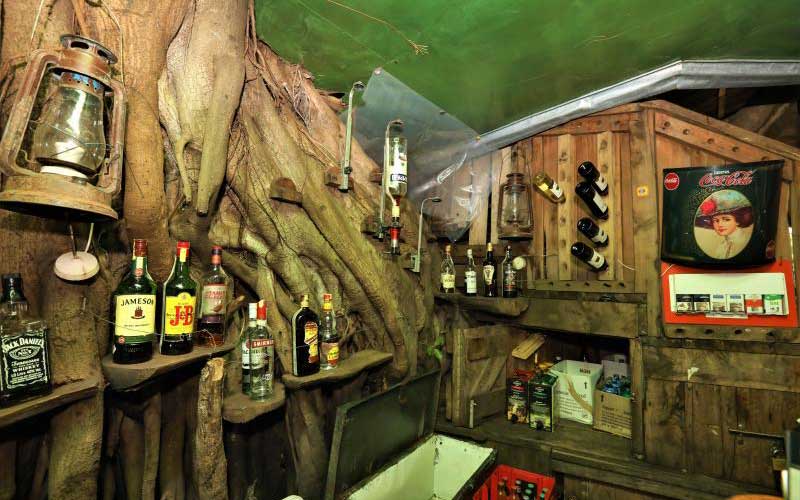 The first is the fact that this restaurant is literally built in a gigantic sacred fig (Mugumo) tree. One of our contributors, The Expat Mummy, in her blog describes the Sacred Fig as a "gargantuan matriarch, which envelops the restaurant, its branches supporting the wooden platforms that form the floor, its canopy sheltering us from the mists and rain".
Farm to fork
The second is because its specialty fish dishes are literally farm to fork. I cannot erase the image of colleague Mugure Gathuru in the company of trout farm attendant Edwin Gakunga neatly gutting the fresh catch that would transform iinto a sumptuous delicacy courtesy of Head Chef Jackson Mwangi. I did not have the heart for it, barely managed to net our lunch, and was better-suited at running after the geese in the compound.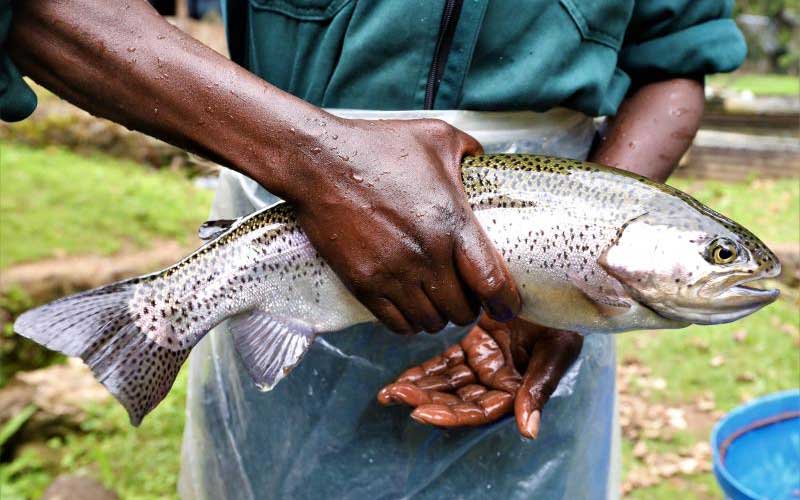 The restaurant serves fresh rainbow trout from its ponds but the menu also includes prime Laikipia beef as well as vegetarian options. A children's menu is available during the weekends. The restaurant can comfortably seat 60 people while keeping their food secure from the troupes of resident colobus monkeys.
While at it, diners can also get a glimpse of the resident tree hyraxes and the abundant bird life. They can also enjoy a cold one resourcefully kept cool in the icy ponds.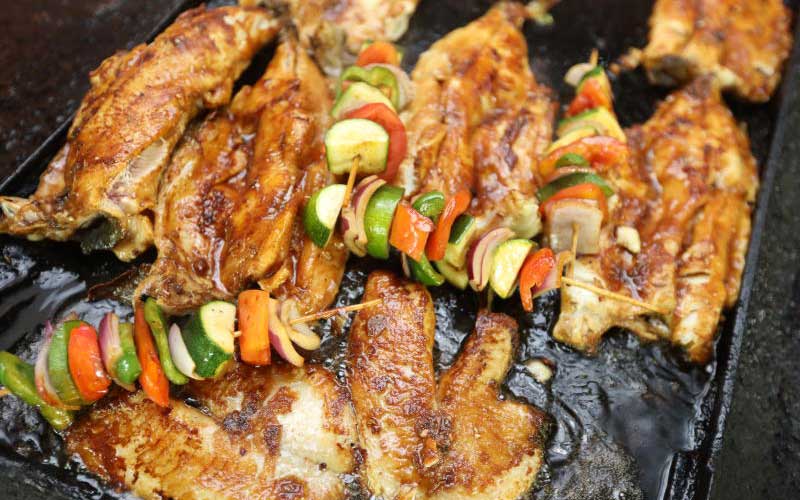 My co-host who has an allergy for fish opted for the grilled fillet steak, Mount Kenya vegetable kebab, seasonal salad and crunch French fries while I opted for the boneless trout fillet with garlic. My portion cost Sh1,750 that I reckon is not too terrible for a main ingredient that takes three years to perfect.
Speaking of respecting the process, Trout Tree is the largest commercial trout farm in East Africa — it has a hatchery, ten small fry fishponds, four medium-sized fingerling ponds and 21 large ponds.
The restaurant operates strictly from 10am to 4pm. During our visit, I observed a few famished souls turned away for coming in late.