Day in paradise for mums and daughters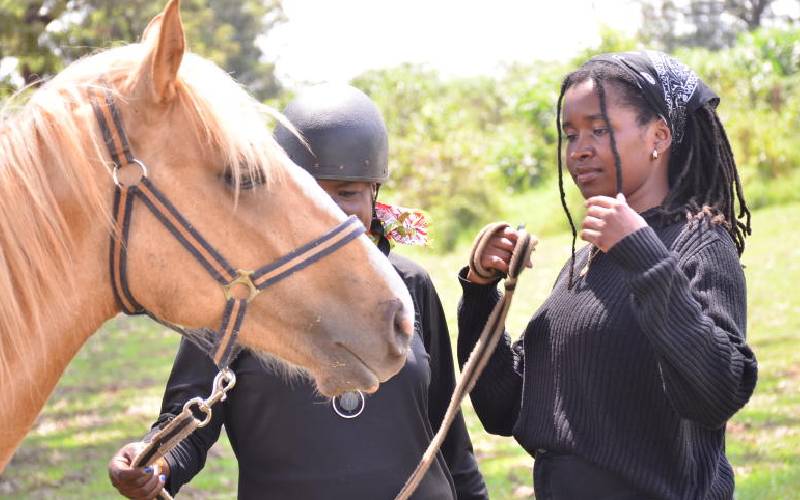 It was a mum and daughters day out, and being a Sunday, Dorothy Jebet, the girls – Tiffany, Mercy and Toya and I had a hectic time picking on a destination, rich in activities that would allow for us to bond. We had not bonded in a long time.
With a list, a lot of crossing out based on the focus of the day out, we ended up with Paradise Lost and Paradise Gardens, Kiambu Metropolitan as our destination. None of us had been to this famed destination and going by the checklist of activities at this destination, we were sure that it would rise to our expectations and a memorable mums and Daughters Day out. From our base on Ngongo Road, we ordered an XL Bolt (five-seater) and five minutes later our driver was driving through shortcuts to avoid traffic and 25 five minutes later; after a 32 km drive, through the city's countryside, our driver dropped us off at Paradise Gardens for our horse riding training session.
Earlier on, through reference, I had contacted Cynthia Muniu, a horse-riding instructor who ensured that everything was organised for the session before our arrival.
We found Cynthia waiting for us and after introductions, the passionate professional who has a special love for horses gave us a brief on what the training session entailed.
First, we would explore the grounds, which would be our training grounds. Next, we would bond with the horses, learn to feed them before riding them for our three-hour training session.
The grounds of Paradise Gardens comprise one-acre well-manicured lawns with breathtaking views comprising a large fabricated dam and vast coffee estates (though some are neglected) all around.
The grounds have an amazing range of picnic spots that meet the requirements of all manner of picnics – solo, family, groups or corporate organisations. The lawns are wide for children to play with, gardens for the elderly, restrooms and dining areas, compounded property, and security.
After a brief, we had an exciting moment debating on who should start first – team.