Dreaming of Lamu: Island lost in time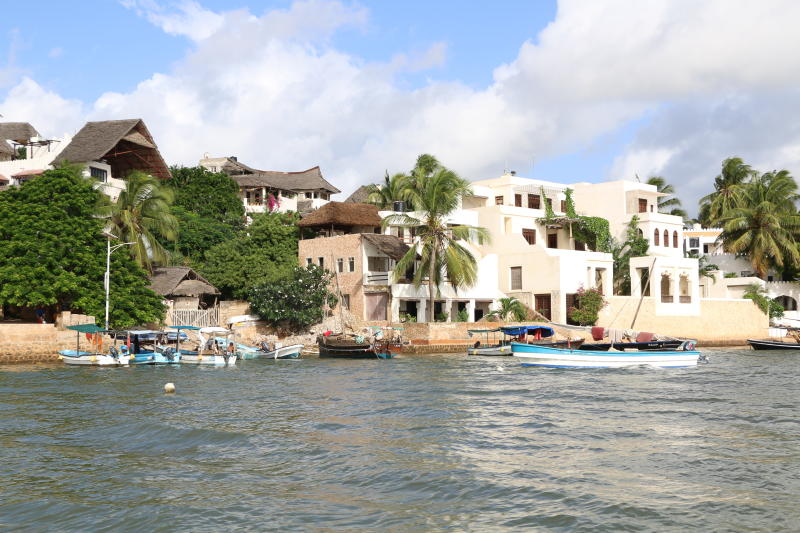 They say you never appreciate what you have till you lose it.
Thanks to the current pandemic, we dearly miss the little things that make life worth living. As a travel enthusiast, I miss the regular escapes — planned or spontaneous — to the wild side of Kenya.
For those locked up in the five counties of Nairobi, Machakos, Kajiado, Nakuru and Kiambu, you must be thinking, 'there is still Naivasha, Nakuru, or the far reaches of Kajiado plains - Amboseli to be specific.'
True, but there is also Lamu, the archipelago where dreams are made and lived, and that seems oddly out of reach. Where the sun rises on one end of the island and sets on the other, warming a people tucked so far away from the modern world.
But why Lamu? Because the island represents all the things we yearn for; such as peace and tranquility. After two visits in Lamu, now more than ever, I cannot wish away the call of the archipelago.
I miss the man who ferried my luggage from Manda Airport to the jetty on a mkokoteni. In a world where the word Uber is a rumour, that gentleman, whose name I never committed to memory, ensured that my bags and those of fellow travellers got onto the boat intact. I miss that irony of life, where visitors fly in, either on private, chartered or regular flights only to entrust their designer suitcases to a handcart pusher walking barefoot. Rich or poor, Lamu makes us equal.
Then there's Aswif, the owner of a fleet of dhows plying the waters of Lamu. I have told the story of Aswif before. He is the chap who walked out of primary school to learn the ways of Lamu streets. His classmates did not know where he had disappeared to but they remember Aswif telling them that "I will be back."
He built a dhow and named it 'I Will be Back.' He built another one and called it 'I Will be Back Two.' Then 'I Will be Back Soon.' Money started rolling in and he never went back to class.
"They were keeping me in class to teach me how to make money," he once told me. "I now work with those I was in school with." In Lamu, they know Aswif by his call sign, 'Captain I Will be Back!'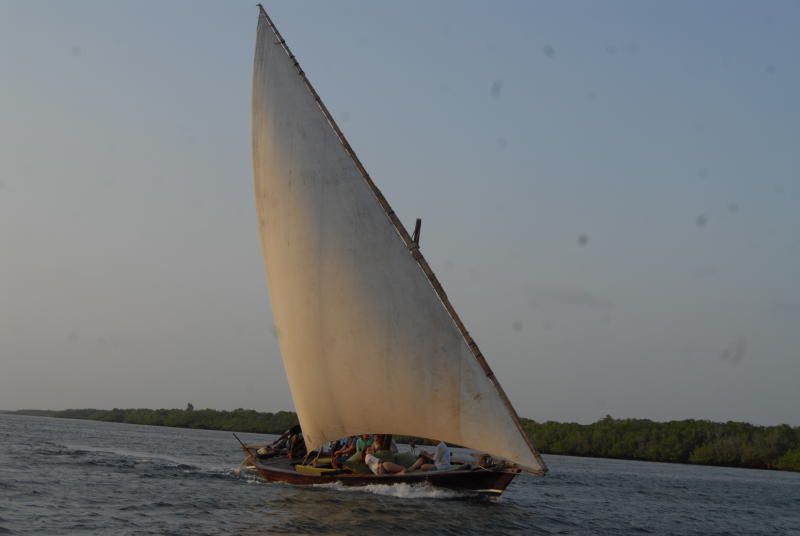 On my last visit to Lamu, I spent an afternoon with Aswif, listening to his endless tales about life in the laidback island, my feet lapping the waters of the Indian Ocean and watching the sun set over Kipungani. I, too, will be back to Lamu.
I will be back because I want to know what became of Saidi Athuman, Aswif's right hand man. Athuman was in his 70s the last time I saw him, about five years ago. He was a fatherly figure and the personification of serenity. He did not speak much and occasionally stroked his orange-dyed long beard as he assisted Aswif navigate through the ebb and flow of Lamu's waters.
Athuman's father, grandfather and great grandfather pulled in the sails here. He learned from the best and had passed on his knowledge to the younger generation including Aswif. His humility allowed him to play second fiddle to the younger man. Aswif tells me Athuman has retired from the sea and is now a muezzin at the local mosque.
I will endeavour to meet the Skanda boys who are behind the ornate Swahili furniture such as the doors and chairs and whose workshops are strewn around Lamu. The family's most prominent project in Kenya is the main door to Kenya's Parliament building.
One of them, Ali Skanda, was the master craftsman behind the famous boat made entirely out of recycled plastic. The Flipflopi was a first in the world while another one of his dhows is also on display at the Smithsonian Museum in Washington, DC. I want to learn about the craft, passed on to them by their father and grandfather.
And who would forget the donkeys of Lamu? They have a special place in the island's history. There are no vehicles in Lamu but people and goods need to move. Although now the din of bodabodas is hard to ignore. Donkeys are the preferred mode of transport and receive the utmost medical care an animal can get at a local clinic dedicated to the beasts of burden.
Allan, a fellow journalist from Rwanda was mesmerised when a donkey seemed to pose for a picture in one of the alleyways. Apart from dhow races, donkey race is the other key pastime for residents.
Talking of alleyways, I cannot wait to get back to Lamu and walk on the narrow streets that have shaped the island's civilisation. I need to walk back in time in the footsteps of our forefathers who graced these narrow streets a millennium ago. Covid-19 will abate and we shall travel again. And when we travel, we shall head to Lamu, the island lost in time.