Resort to offer maiden VR experience, investment opportunities for Kenyans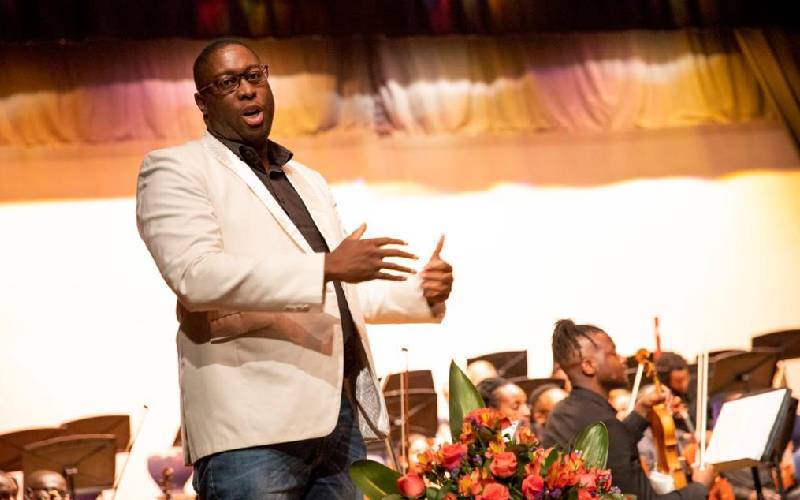 A local resort has launched its virtual reality (VR) experiences at its resorts at the Kenyan Coast as part of the company's brand refresh and to give Kenyans some of the best services in the hotel industry.
African Resort International (ARI) located at Westlands, Nairobi has been working with Google to create 360-degree photos of packages and features at one of its resorts, The ONE, in Watamu using Google's Street View technology.
Its new VR experience is an effort to take its existing offerings one step further and create a truly immersive experience when you go to The ONE resort, explains Ainsley Duncombe, ARI chief executive.
"This is going to allow customers mostly Kenyans to have an experience before they get to wherever they are going and really qualify and quantify that experience in terms of what they want to do when they get there," he said
Duncombe said the move will be a game changer and even urged other resorts to follow suit, adding that it will transform the sector.
"We are the very first in the country to offer virtual reality experiences in Nairobi for the resort in Watamu as well for new members to see the resort and its facilities before they travel," said Duncombe.
Mmebership
Apart from the virtual reality experience, the resort also offer packages that allow Kenyans to own property while on vacation at the Kenya Coast.
The resort is among the few resorts that offers tourists an opportunity to own luxurious vacation property locally, without worrying about day-to-day managing of the property.
The agreement runs for over 90 years which offers investment security to the owners. However, the home away from home is what makes this a unique experience.
Duncombe said the membership is transferrable and that clients are able to trade their vacation time for money in case they are held up and are unable to travel.
He said those who enter the partnership get to enjoy holidays in the units they own while at the same time earn when they are not in the resort.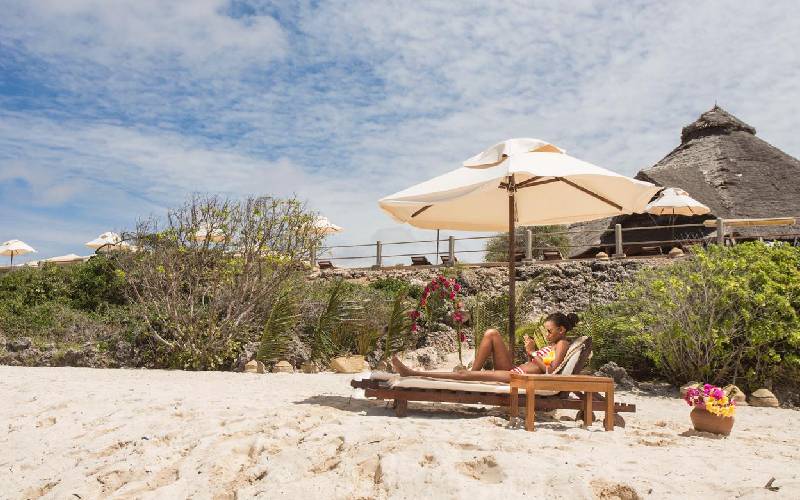 "The greatest benefit is that you can save significant amounts of money but still have fantastic family holidays and also make money when you rent out your week to others as well if you do not fancy travelling that year."
According to the proprietor, some of the packages are meant to encourage tourists to visit the region especially after the turbulent past few years.
"We believe that the Kenyan market is very stable when it comes to local vacations and many Kenyans love to enjoy their beautiful coastline and if they save for on holidays they will do it and in great numbers," said Duncombe.
Set on the edge of the Indian Ocean in Watamu, The ONE Resort offers a unique view of the ocean its pristine beaches giving it an edge over competitors in the industry.
It has 150 residences with spacious state-of-the-art rooms and more of a family beach resort that seeks to redefine the holiday experience.
Some of the facilities in the resort include an in-house spa with a Jacuzzi, small retail outlets, exciting water sports that get and many other outdoor activities such as football pitch, snorkelling and a children's club play area.
The resort also has four swimming pools and a floodlit tennis court to enable guests to play in the evening when the weather is cooler. Its proximity to the Malindi International Airport makes travel easy or those who chose to fly from different destinations.
Duncombe said apart from their office in Nairobi, plans are underway to open various offices especially one in Watamu to serve members when then they visit their holiday property in Kilifi county as well.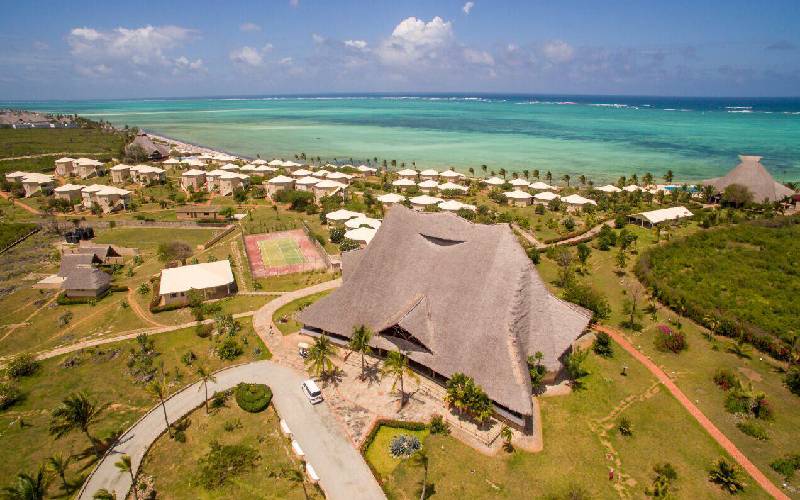 To improve service delivery, the resort management has come up with an exchange programme where local staff will visit overseas' resorts to help them learn from some of the best resorts in the world.
"We want Kenya to be up there in terms of tourism and we believe training our staff and giving them first-hand experience in some of the best resorts in the world will help them grow and improve service delivery," he said.
His sentiments come at a time when Watamu is enjoying the status of a leading tourist destination, with attractive beaches, according to different surveys.
It is expected that demand for the coast is going to surge over the next few years hence the need for greater transport links such as air and rail to Watamu to meet the demand. Currently, there is no rail service from Mombasa to other parts of the coast.