Writers must develop their own imagery
ARTS & CULTURE
Every writer is taught to show instead of telling. One way writers are taught to do this is by use of imagery, which consists of metaphors and similes.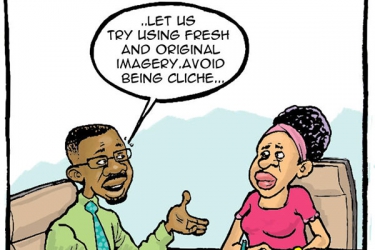 By Lucas Wafula | 4 years ago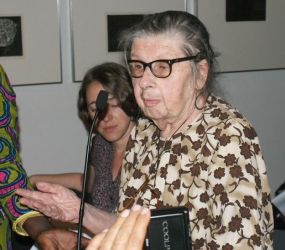 Young writers should honour Marjorie by writing more texts
Slightly over ten years ago, as a budding editor at East African Education Publishers Ltd, (EAEP) my boss, Mr Kiarie Kamau, assigned me the task of proofreading novels and novellas ahead of the 40th anniversary of the former Heinemann Publishers Ltd, the home of respected African Writers Series.
Henry Munene | 5 years ago
God must wonder about terrorists' heinous acts done in His holy name
Even in his omniscient majesty and grace, God must often wonder and get disgusted with his creation called man. Chinua Achebe has told us in a story titled "Civil Peace" that you cannot puzzle God.
Barrack Muluka | 7 years ago
Writers must rise above parochial biases to tackle African issues
African writers have, over the years, explored major issues in their societies in a disciplined, bold, sometimes dangerous eloquence that saw some of them either hunted down like prey or shunted into exile.
- Henry Munene | 7 years ago