Nzomo siblings and Kimoi Moi made a mark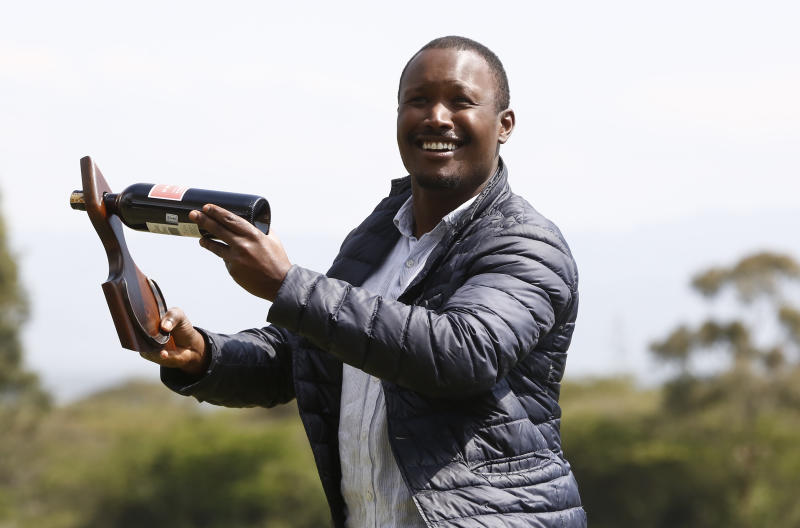 Upcoming players gave Kenya a ray of hope of tackling powerhouses Argentina and England in future global championships if standards exhibited this year is anything to go by.
After conquering Africa powerhouses South Africa and Zambia this year, they have set their eyes on the two top sides in the world.
These are the only countries in the world that have handicap 10 players, a rare ability that can be achieved in Africa.
And as the senior Kenya A team conquered South Africa and Zambia, youngsters showed their power in the same high goal matches.
Four key youngsters came out stronger against South Africa and Zambia.
They were Nzomo siblings of handicap 1 Jadini and handicap 0.5 Amani together with their elder sister Hiromi and international handicap 2.5 Kimoi Moi.
Before their selection to the national junior teams, the quartet was instrumental in local matches.
They were selected into different national teams that gave fancied teams a run for their money and became a joy to watch this season.
The quartet was some of the top youngsters who exhibited effective performance that saw Kenya push Zambia and South Africa to the final limit in male and female international championships this year in low and high goal matches.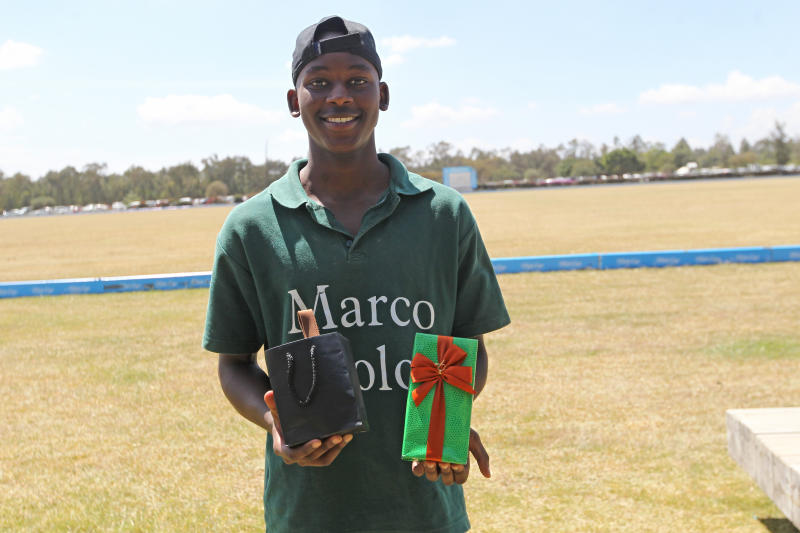 In local matches, Jadini emerged as the Most Valuable Player in the first four tournaments that opened the season at the Nairobi Polo Club in January.
It was a good year for the quartet who went on to be included in Kenya B teams that faced Zambia and South Africa in high goal matches save for Hiromi who missed to be capped owing to her busy school schedule.
Handicap 0 Hiromi in partnership with the her father Raphael Nzomo (2.5), Rowena Stichbury (0) and Jamie Excel(-0.5) led Wine Box to amass a total of five points in the three-match-round robin series to scoop the first leg of the Moi Cup championships on October 17.
"We deserved it. We gave it our all in all the matches. It was total teamwork that delivered the victory," Hiromi's captain and father Raphael (Nzomo) said.
Hiromi whose other teammates included Rowena Stichbury (0) and Jamie Excel (-0.5) was not selected into the national women team that toured Zambia for the Lusaka International Championships.
Hopefully, next season she might land a slot in the national sides.
And the inclusion of hard tackling Jadini Nzomo into the Kenya Team B for the Kenya International Championships did not come as a surprise after being voted for the fifth time as the Most Valuable Player in the Mugs of Mugs Championships on July 19 at Nairobi Polo Club.
Jadini led Samurai teammates of Phillip Arunga, Hiromi Nzomo and Amani Nzomo to win the Mugs of Mugs title after gunning Mascor 5.5-4 despite starting the match as a low handicap team.
Jadini had donned the national team colours in 2019 when he represented Kenya in the Zambia International Championships in Lusaka.
playing with Jadini in the Kenya B side were Arunga Philip, Jose Craig and Henry Limb under Richard Stonewigg.
The contribution of Kimoi would later lead his team Ultimate to scoop the Connaught Cup Championships, a tournament that prepared the senior players on their onslaught against Zambia in the 17-Goal international match at Manyatta Polo Club in Gilgil on July 24. Kenya A beat Zambia 9-6.
The Kenyan team under the tutelage of Richard Stonewigg was made of handicap 5 captain Casimir Gross, handicap 4 Jamie Murray, handicap 3 Craig Millar and handicap 3 Archie Voorspuy.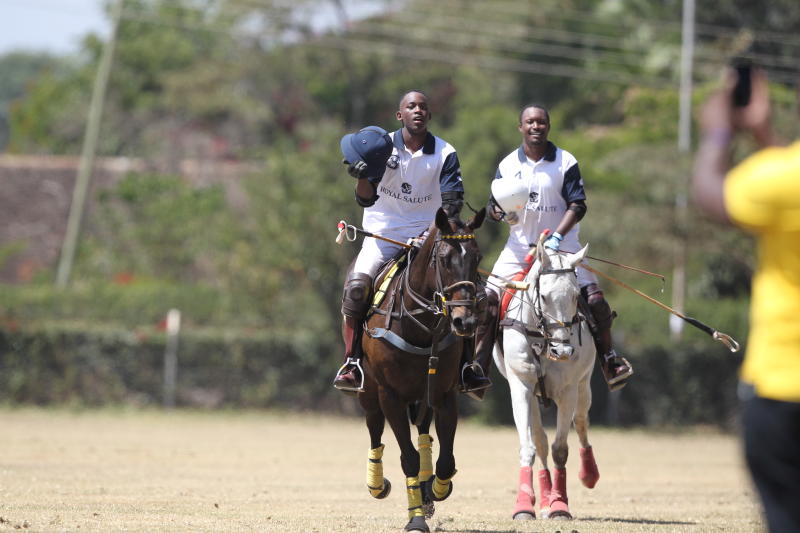 The Zambians had handicaps 4 and captain Kevin Coventry and Mark Coventry and handicaps 3 Shane Coventry and Ian Robinson.
"We played a polished side (Kenya) and lost but we'll retaliate in the return match next year (2022) when they come to Lusaka," Coventry (Kevin) had told Standard Sports in a post-match.
Craig's 17-year-old white pony Farina was voted the Best Horse.
On their part, Zambia defeated Kenya B 14-8, the team of Kimoi Moi, Phillip Arunga, Jose Craig and Henry Limb before the Central Africans took a flight back home.
Almost at the same time (July 2021), five national women polo team players were selected to play at the 17-Goal Lusaka International Championships at the Lilay Polo Club in Lusaka.
They were handicap 2.5 Izzy Parsons who is also the team captain, handicap 2.5 Tiva Gross, handicap 1 Aisha Gross, handicap 0 Cheza Millar and handicap 0 Miranda Simpson.
Simpson who was selected as a reserve player was dropped due to work commitments in a team that was coached by Jammie Murray.
Before flying to Lusaka, they featured in the 14-goal-Connaught Cup Championships at Nairobi Polo Club.
For the second time, the Kenyan ladies overcome Zambia 6-3 in the explosive 14-goal-six-chukka- match.
Kenya scored their goals spread in all the chukkas with captain Izzy Parsons scoring a hattrick as Tiva Gross, Cheza Millar and Aisha Gross managed one each.
The Zambian team of Jade Pinkney, Sally Jellis, Pammy Greenshields and Megan Vilijeon scored through Greenshields (two) and Vilijeon.