Deaths on reunion day: Inside Kiambu couple's troubled love life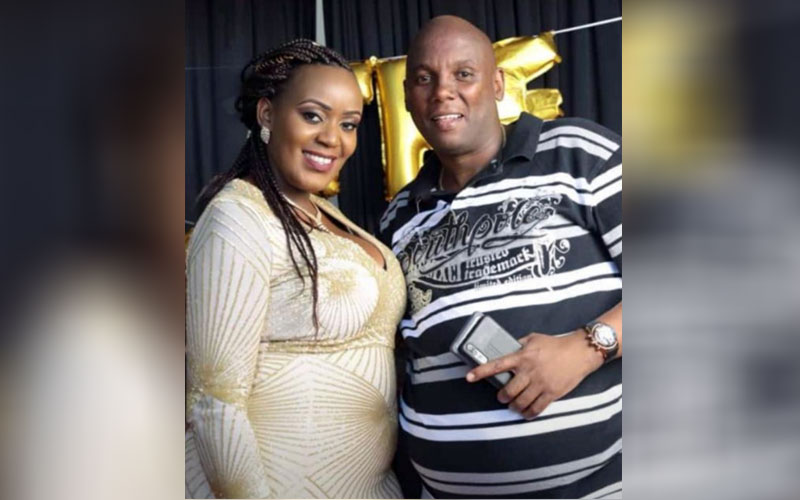 Jonathan Mukundi Gachunga was a wealthy irritable man who exhibited episodes of gentility.
His wife, Philomena Njeri, on the other hand, was a bubbly 30-year-old, who loved the finer things in life.
The two had been together for ten years, with mutual friends describing the couple as lovebirds "who had a uniquely complicated relationship".
In the ten years, they had broken up and made up – multiple times –, with the volatile pattern getting more predictable by the day.
Both Gachunga and Njeri were found dead in their Kirigiti home in Kiambu County on Tuesday evening, August 3, with police treating the deaths as murder-suicide, preliminarily.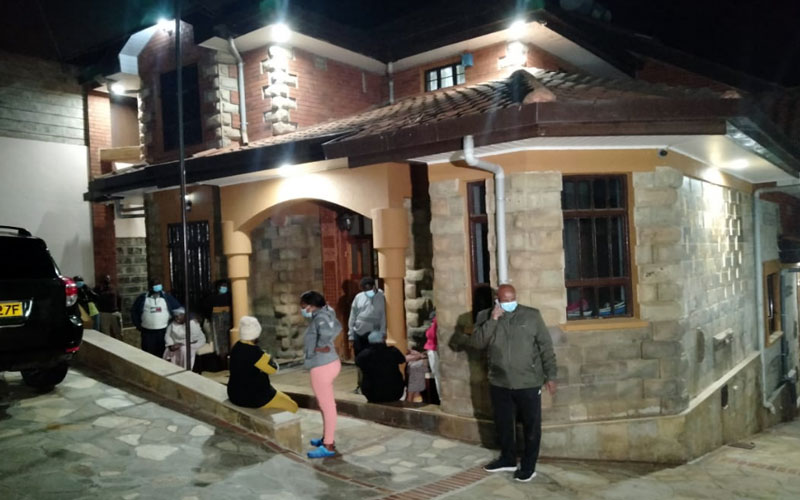 It is alleged Gachunga fatally shot Njeri in the head before turning the gun on himself.
The Standard has learnt that Njeri had, in March this year, left her matrimonial home following a domestic dispute, and returned on Tuesday, August 3, the day she was killed.
Gachunga's domestic workers, who spoke to The Standard on condition of anonymity, said "an unresolved marital row, that had lasted for months, might have led to the apparent murder-suicide".
"On several instances, madam (Njeri) would leave the house and return weeks or months later," one of the domestic workers said.
Another employee said the couple's childlessness might have led to frequent fights between Gachunga and Njeri.
"Boss (Gachunga) was a gentleman, but could easily get angered at the slightest provocation," said the domestic worker.
At Gachunga's multi-million-shilling home at Mosque area in Kirigiti, no family member agreed to speak with the media.
The home sits on a vast land, with an electric fence throwing a cordon around the tightly secured structure that has a heavy wrought-iron gate and ubiquitous surveillance cameras.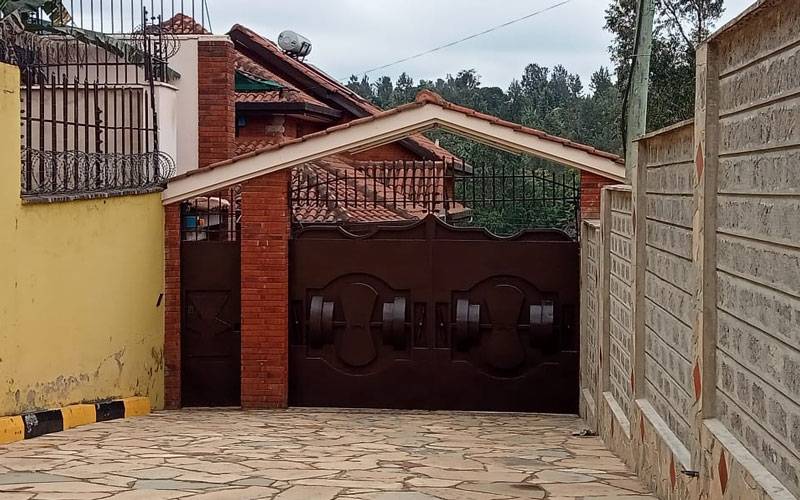 To people who knew Gachunga, the 42-year-old man's net worth ran well into billions of shillings. The Standard couldn't immediately verify this claim.
He had interests in vehicle spare parts business, with one of his most successful ventures located in Mlolongo, Machakos County.
Gachunga also had interests in other fast-moving goods business, a source privy to his engagements, told The Standard.
"Boss spent most of his time in the United States, and would return to Kenya during end-year holidays. He had another wife in the foreign country, and were blessed with two children," Gachunga's domestic worker said.
"He and madam (Njeri) had a marriage that was marred by protracted fights and regular break-ups. Yesterday (Tuesday, August 3), was the first time, in five months, that madam was stepping into the house. The couple had differed in March this year, and madam moved out."
According to the informant, Njeri returned home after she was informed that Gachunga had been involved in a minor accident near their Kirigiti residence.
"Prior to yesterday (Tuesday), the last time she was here was in March, when she held a lavish birthday party. She, thereafter, disappeared (sic). We weren't sure she'd return," said another domestic worker.
The couple's mutual friend told The Standard in confidence that Gachunga recently discovered Njeri was building a five-storey commercial property in Nairobi without his knowledge.
"So angry was Gachunga that he vowed to sell off his home and dissolve his marriage. Last month (July), he brought valuers to estimate the price of his multi-million-shilling home ahead of the planned sale," said the couple's friend.
After news of the couple's death broke, neighbours were shocked to learn of the incident.
"Gachunga was a quiet man, who kept to himself most times," one of the neighbours, who has lived in the area for a while, told The Standard.
"I, however, remember a recent incident in which he unleashed dogs on a domestic worker who had stolen cans of beer from his refrigerator," said the neighbour.
The informant said he "knew very little" about Njeri, Gachunga's spouse.
"Most times, I saw the man alone. He'd leave his home in the morning and drive back in the evening."
Gachunga, a licensed firearm holder, is suspected to have fatally shot Njeri in the head and thereafter turned the gun on himself.
A report filed at the Kiambu Police Station at 6:01pm, under the OB Number 80/3/8/2021, indicated Gachunga's friend, Robert Charango Njuguna, tried reaching him on phone, but Gachunga was not picking the calls.
Njuguna told police that Gachunga's failure to receive his calls was "suspicious".
"Together with officers from Kiambu Police Station, Njuguna went to Gachunga's house, where they found his bedroom door locked from the inside. Police broke down the door and found Gachunga and his wife, Philomena Njeri, dead," said the police report.
Preliminary investigations indicated Gachunga fatally shot his wife in the head before turning the gun on himself. The 42-year-old man is reported to have also succumbed to head injuries.
Police recovered a mini Glock gun of serial number BEZA475.
The couple's bodies were moved to Kenyatta University Funeral Home, pending autopsy.
"The motive [of the apparent murder-suicide] is not yet known," Kiambu police commander Badel Mohammed told The Standard.