Unions give TSC a week to table salary rise offer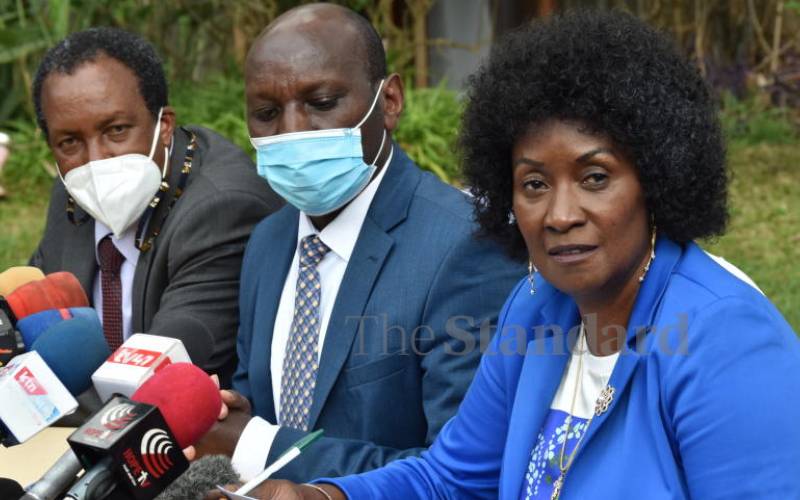 The country is staring at a crisis after teachers union left empty handed from a much anticipated salary negotiation with their employer.
The unions have now threatened to call a strike if the Teachers Service Commission (TSC) does not table a pay rise offer in a week.
Following the collapse of yesterday's meeting to discuss the 2021-2025 Collective Bargaining Agreement (CBA), an industrial action would derail next year's calendar set to start on July 26.
This would complicate matters for learners whose schooling was delayed for a year, especially those set to join Form One.
Yesterday, TSC only offered to increase maternity and paternity leave days, and extended a promotions reprieve for teachers in hardship areas, a proposal rejected by the unions.
TSC wants to increase maternity leave days to 120 from the present 90, and paternity leave to 21 days up from 14.
The commission also tabled a consideration to transfer couples to schools near each other (if both are teachers) subject to availability of vacancies.
The Kenya National Union of Teachers (Knut) had proposed a salary increment of between 120 to 200 per cent, while the Kenya Union of Post Primary Education Teachers (Kuppet) pitched 30 to 70 per cent salary rise.
The Sh54 billion CBA lapses today.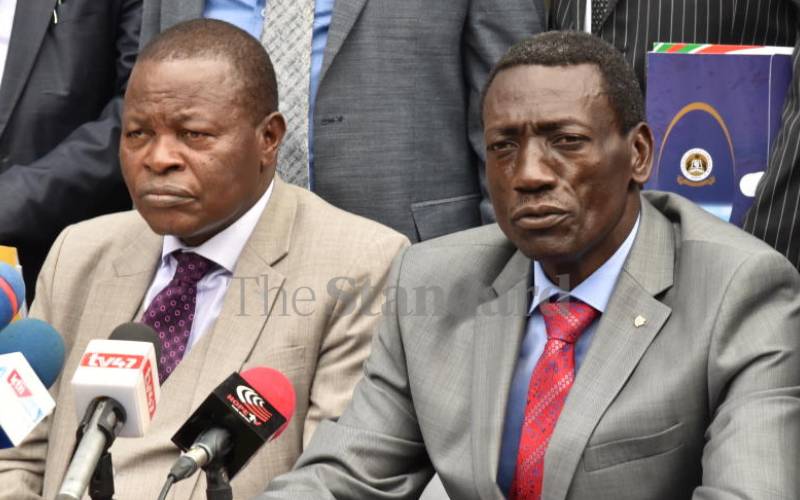 The meeting was also an anticlimax for Knut members, who missed out on third and fourth phases of the current CBA and were looking forward to good news following the exit of Wilson Sossion.
The unions told TSC to return to the table with a "serious offer." "TSC must put its house in order and within the next seven days bring a counter offer which is acceptable. Kuppet is reluctant to entertain CBA with no monetary benefits," said Akello Misori, Kuppet Secretary-General.
"We came out with nothing in terms of monetary remuneration and I can not be crucified by members just two days in office. What will I tell my members?" said Knut Secretary-General Collins Oyuu.
Kenya Union of Special Needs Education Teachers (Kusnet) officials were also present.
TSC Chief Executive Nancy Macharia told unions to understand the hard economic situation occasioned by the Covid-19 pandemic.
"We have told unions to appreciate the fact that teachers were on full salary during the entire nine months lockdown when they were at home," said Dr Macharia. "We urge them (unions) to come back to the table to complete this process."
Misori and Oyuu, however, said schools will not be open when the 2021 academic calendar starts if a solid counter-offer is not given.
"We are prepared to fight for teachers' rights even through courts," said Misori.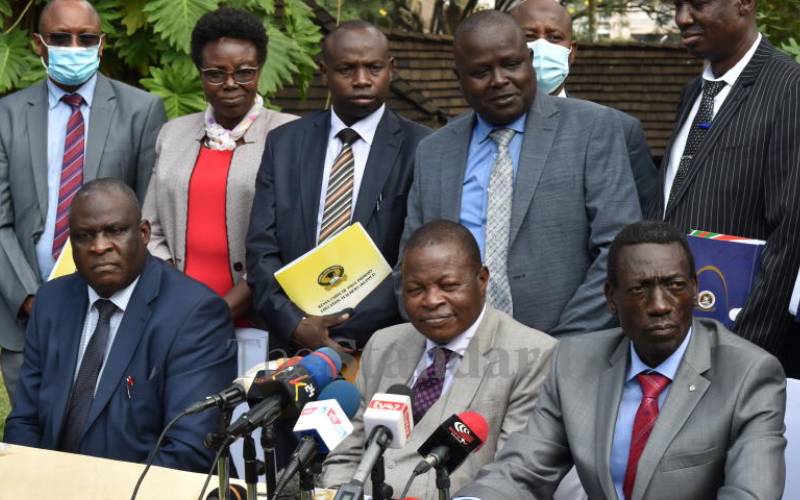 Oyuu said teachers will not allow TSC to use Covid-19 as an excuse, even though the Salaries and Remuneration Commission (SRC) has suspended salary reviews for two years.
In a letter to SRC, Macharia recommended a salary raise of between 16 and 32 per cent.
This meant that teachers below Grade C4 to D5 would get a 16 per cent increment while those in Grade B5 to C3 would get 32 per cent.
Oyuu said there was no mention of money during the meeting.