US government seeks to break up Facebook over dominance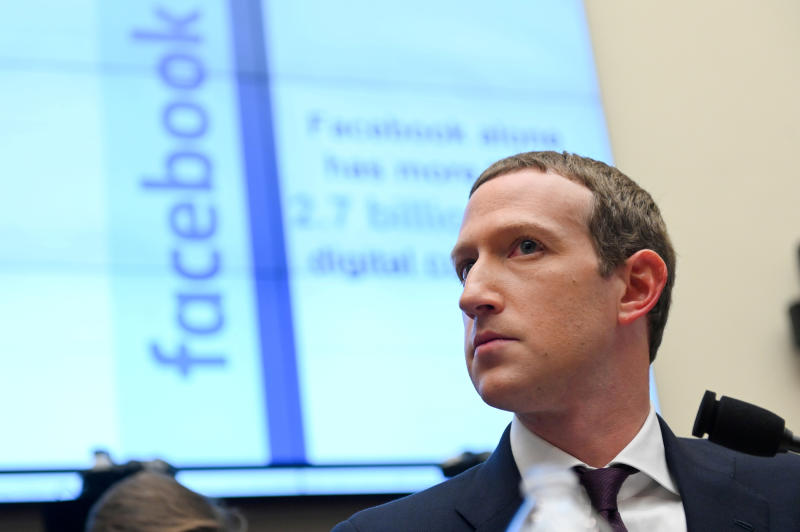 Social networking giant Facebook could be forced to split following a legal challenge by the US government that accuses it of abuse of market dominance and anti-competitive acts.
In two separate suits, the US Federal Trade Commission (FTC) and 48 states are accusing Facebook of breaking the law in its acquisition of Instagram and WhatsApp, and stifling competition and rivals in the lucrative advertising industry.
"Since toppling early rival Myspace and achieving monopoly power, Facebook has turned to playing defence through anti-competitive means," reads the lawsuit against Facebook.
"After identifying two significant competitive threats to its dominant position - Instagram and WhatsApp - Facebook moved to squelch those threats by buying the companies, reflecting CEO Mark Zuckerberg's view, expressed in a 2008 email, that 'it is better to buy than compete'."
It is the latest anti-trust lawsuit of this scale by the US government against a technology giant in more than 20 years and is reminiscent of similar actions against corporate behemoths including Standard Oil, Microsoft and AT&T.
"As Facebook has long recognised, its personal social networking monopoly is protected by high barriers to entry, including strong network effects," reads the suit.
"In particular, because a personal social network is generally more valuable to a user when more of that user's friends and family are already members, a new entrant faces significant difficulties in attracting a sufficient user base to compete with Facebook."
The suit contains damaging excerpts of emails from a senior Facebook executive presented as evidence that the company disregarded fair competition standards while gobbling up a majority of global advertising spend over the past 10 years.
All this came at the expense of users whose data was exploited for targeted advertising, with newspaper and publishing industries folding from losing crucial ad revenue to the company.
"Facebook monetises its personal social networking monopoly principally by selling advertising, which exploits a rich set of data about users' activities, interests and affiliations to target advertisements to users," says the lawsuit.
"Last year alone (2019), Facebook generated revenues of more than $70 billion (Sh7 trillion) and profits of more than $18.5 billion (Sh1.85 trillion)."
The acquisition of Instagram and WhatsApp have been cited as examples of how the company "neutralises and deters the emergence and growth of personal social networking rivals, suppressing meaningful competition for the sale of advertising."
In one email in 2012, a Facebook data scientist is quoted as saying mobile messaging apps such as WhatsApp were increasingly expanding into domains that more closely resemble traditional social networking services.
The same year Mark Zuckerberg wrote to employees saying, "I'm the most worried about messaging. WhatsApp is already ahead of us in messaging in the same way Instagram was 'ahead' of us in photos."
He added: "I'd pay $1 billion (Sh100 billion) for them if we could get them."
Two years later, Zuckerburg shelled out $19 billion (Sh1.9 trillion) for WhatsApp, a valuation that expressed the extent to which Facebook would go to acquire competition and smother any threat.
In a statement yesterday signed by Facebook Vice President and General Counsel Jennifer Newstead, the company sought to defend itself against accusations of market dominance and anti-competitive conduct.
"The FTC and state attorneys general today attack two acquisitions that we made: Instagram in 2012 and WhatsApp in 2014," read the statement.
"Both of these acquisitions were reviewed by relevant antitrust regulators at the time. The FTC conducted an in-depth 'Second Request' of the Instagram transaction in 2012 before voting unanimously to clear it."
"Now, many years later, with seemingly no regard for settled law or the consequences to innovation and investment, the agency is saying it got it wrong and wants a do-over," said the company.
The US lawsuit against Facebook comes at a time governments across the world are growing weary at the expanding influence of global tech multinationals.
In October, a report from Action Aid accused tech giants including Facebook, Microsoft and Alphabet Inc. (Google's parent company) of avoiding up to Sh280 billion in tax revenue owed to 20 developing countries, including Kenya.