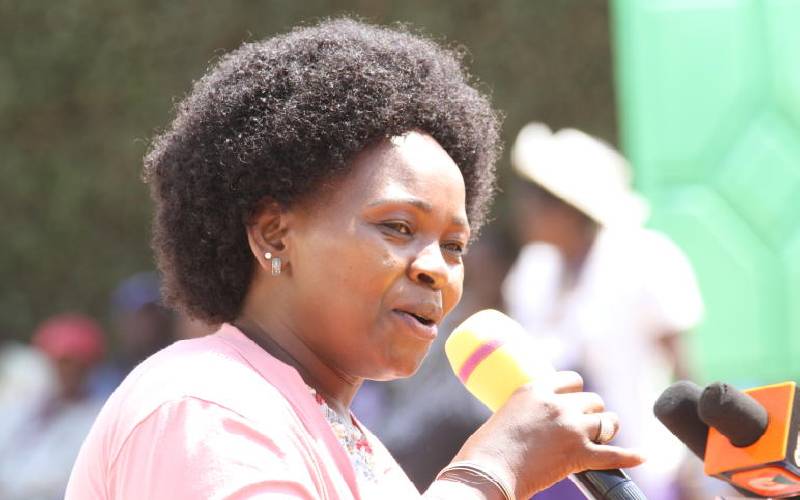 Last week, 22 women from Kericho County were jailed for four months for undergoing female circumcision, which is against the law.
What raised eyebrows was that these were not minors who could have been coerced to undergo the cut against their wish. They are adults, married women at that.
Why has this cultural practice, described as 'repugnant' and 'primitive' by anti-Female Genital Mutilation activists because of its adverse effects on female reproductive health, refused to die despite the campaigns and stringent laws?
Fierce debate in Parliament
This question was the subject of fierce debate in parliament as MPs sought, for the umpteenth time, to find a lasting solution to FGM among some communities who still insist on female circumcision.
Baringo Woman Rep Gladwell Cheruiyot, who revealed that the practice is still rife in her backyard, said FGM is hard to eradicate because men who know the difference between making love to a circumcised or non-circumcised woman do not speak up.
"Men are not willing to tell us whether they prefer circumcised women or others. That way it will make it easy for us to advise our girls go. Some men say the cut helps to distort our (women's) 'network'. Because they are the ones who benefit (from sex with a woman), they should step forward and tell us the kind of female organ they consider more 'engaging,'" she said.
Her contribution to the debate elicited excited chatter from her male colleagues.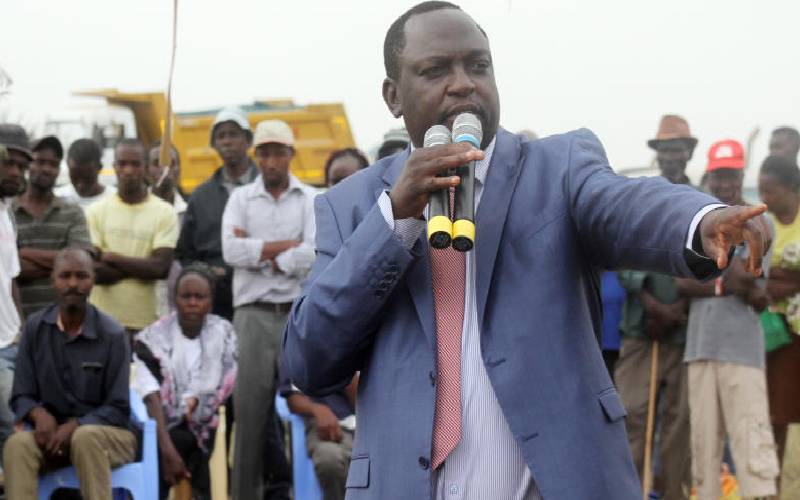 While supporting the motion on fighting FGM, Mavoko MP Patrick Makau wondered why some communities engage in FGM when other women are elongating the clitoris to make sex more pleasurable.
"Mutilation reduces lubrication. That is why where I come from, we even make them longer because that is a source of pleasure," explained the MP.
Makau added that it was selfish for men in communities that support female circumcision to marry women who had undergone the cut and then start lusting for uncircumcised women.
"Men from communities that support FGM are the ones hunting for mipango wa kando whose sex organs have not been mutilated. Thus, I want to tell our men from those communities that they are denying women fundamental pleasure. We should protect our women unless one does the thing on her own will," said Makau.
Wajir Woman Rep Fatuma Gedi, who revealed that she is victim of FGM, explained that undergoing the cut makes it hard for one to deliver naturally.
"I'm talking from a victim's viewpoint and a mother of three who has been delivering through caesarean section because of FGM. It is a shame that we are still doing this in the 21st century," she told the House.
Gedi warned that the practice is destroying many families.
"There has been a rise in divorce cases in some of these areas. In fact, some leaders dump their wives and marry women from other communities who are not circumcised because of the pleasure. When you ask them, they say 'we have to visit Coast because maneno ni mazuri,'"she said.
At that point, Kisumu Woman Rep Rosa Buyu cheekily interjected, seeking to understand what Gedi meant by "maneno ni mzuri."
"Let us address this issue…" Gedi responded. "Hundreds of women are going for reconstructive surgery to get back pleasure. The ministry of Gender should up their game and use the right people to fight this vice."
Limuru MP Peter Mwathi urged his colleagues to ensure government agencies responsible for fighting FGM were adequately funded.
"Around Sh1.5 billion was allocated for the anti-FGM board but only Sh100 million has been disbursed. This is not a new discussion," he said.
Jackeline Munga of the Bar Hostess and Empowerment Programme, a group that empowers sex workers in Nairobi, says she is not surprised by revelations in Bunge that some men in communities where female circumcision is practised seek wives or lovers who are not cut.