Manhood transplants to become a reality in Kenya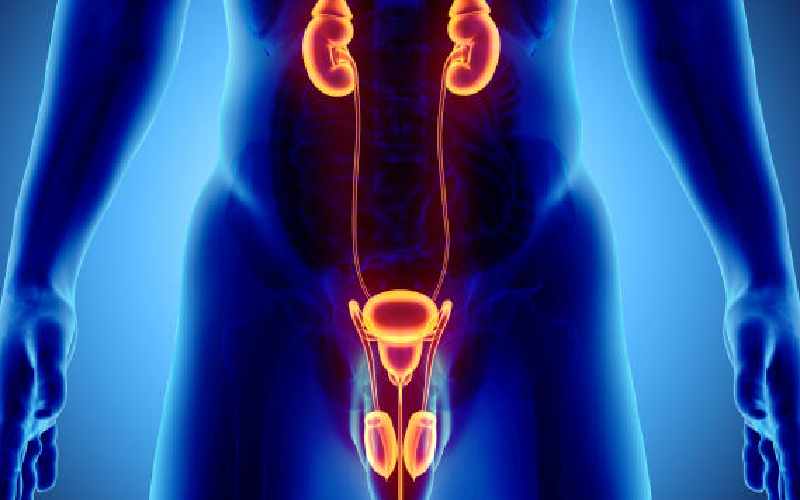 For the first time, the government has proposed laws to regulate the donation and transplantation of the male reproductive organ.
Submissions by the Ministry of Health to the Kenya National Blood Transfusion Services Bill 2020 made last month, detail how Kenyans can legally get a penis transplant.
Though these proposals have been opposed by the Parliamentary Health Committee, the ministry says it will still push for an organ transplant law because it is a requirement of the Health Act 2017.
Despite the setback, the submissions indicate how an organ transplant law in Kenya will look like while addressing penis transplant for the first time.
The issue comes at a time medical experts are concerned over the growing threat to manhood due to increasing cancers, botched circumcisions, violence, and road accidents.
For example, while in the 1990s just about two cases of penile cancer were being recorded at Kenyatta National Hospital (KNH) annually, this has jumped to about 50 cases nationally.
Last year, the World Health Organisation (WHO) in its Globocan report estimated the prevalence of penile cancer in Kenya at 53 cases annually with about 18 deaths.
The report indicated penile cancer, mainly linked to the Human Papilloma Virus, which also causes cervical cancer in women, is still low in Kenya but on the rise.
An earlier study by Education Cabinet Secretary George Magoha had estimated about two cases of penile cancer annually at KNH between 1970 and1999.
Prof Magoha, a urologist, had with Prof Zipporah Ngumi reported 55 cases of penile cancer during the 30-year study period. On average the patients were aged 48 with most cases reported in the late stages.
"The majority of patients had penectomy and local excision followed by radiotherapy," says the study published in the East African Medical Journal. Penectomy is the surgical removal of all or part of the penis.
Magoha said some of the patients had declined to have their penis removed or undergo radiotherapy. It is such patients the ministry hopes could benefit from transplantation; a relatively new procedure.
The first penis transplant was carried out in 2006 in China. It was however unsuccessful due to body rejection. The man's wife also reportedly rejected it.
The first successful penis transplant was performed in South Africa in 2014, involving a 21-year-old recipient who lost his penis due to a botched circumcision.
After this procedure, other transplants were performed, one in the US in 2016 and another in South Africa in 2017.
The latest and most extensive was carried out in 2018 on a US war veteran who is reported to have regained almost 100 per cent penile functionality.
Reattaching a severed penis
Last year, a team of 15 medical specialists, led by Prof Stanley Khainga, made history when they reattached a completely chopped off penis to a 16-year-old boy at KNH.
The boy from Embu County had been attacked by unknown assailants at their home. Assaults, violence, as well as road accidents, have also been cited as a major cause of penile injuries, especially among younger men.
"There is a change in the pattern of the cause of penile conditions at this hospital, from infections to injuries," says Pius Musau, a consultant urologist at Moi Referral and Teaching Hospital, Eldoret.
Similar observations have also been reported at KNH and recently at St Mary's Mission Hospital, Nairobi.
"Trauma was the leading cause of urethral problems in patients treated at KNH," reported Willy Otele, Sammy Miima, Francis Owilla, and Simeon Monda.
The cause of the trauma, they said, was mainly from traffic accidents, assaults, falls, and straddle injury among motorcyclists.
Also, the mass male circumcision project being promoted for HIV prevention has been blamed for an increase in injuries to the male organ.
A 2018 report by US agencies and the Ministry of Health indicated more than 36 boys and infants have lost their manhood in 15 African countries participating in the project, including Kenya.
Consequently, the ministry proposes the establishment of a donor organ sharing scheme. The scheme will be responsible for the equitable allocation of organs from a national registry.
To avoid favouritism and corruption, the Bill says allocation will be done automatically through modern algorithms.
The proposals make it clear that no body organ, tissue, or blood will be exchanged for money. "A person shall not buy, sell, or otherwise deal with any body organ or tissue for financial gain."
A person breaking this law may be fined Sh10 million or go to jail for 10 years or both. A person who receives illegally acquired body tissues will face a similar punishment while a facility that contravenes the law will be fined Sh20 million and lose operating licence for three years.
But sources within the Parliamentary Committee on Health say the human organ proposals do not fit in the blood Bill which is headed for the second reading.
"The organ regulations do not fit in with the blood products Bill and we have told the ministry to develop an organs law to go on its own," said a committee member.
Bu the ministry insists it is a recommendation of WHO to regulate blood and other human body organs within the same legal statutes. While the stalemate holds, Parliament currently has the upper hand.