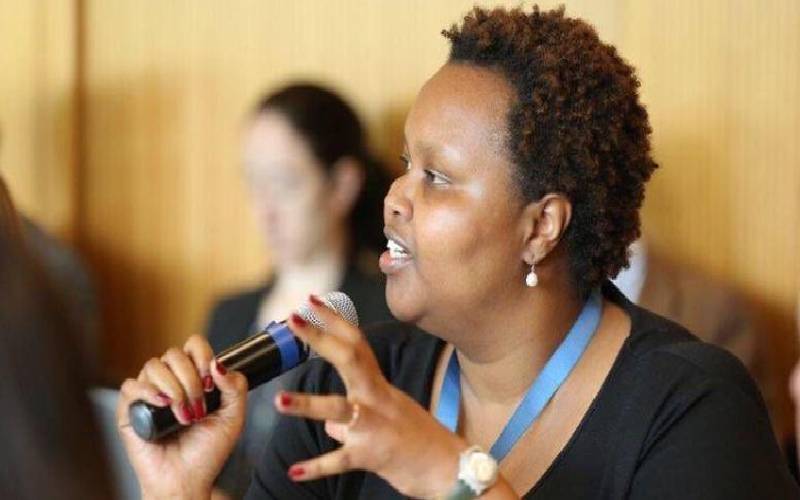 The widow of former Cabinet Minister and longtime Narok North MP William ole Ntimama and her son-in-law are yet to settle a dispute over hundreds of millions passed down by the late politician.
Ntimama left an investment worth at least Sh100 million to be managed by Britam Insurance Limited on behalf of his widow Pedelai Ntimama. He left his daughter Vivian in charge of the account that would be passed on to her in the event her mother died.
"My youngest daughter Vivian Talash Ntimama shall always remit monies required to meet my wife's medical and health expenses in her lifetime," Ntimama wrote in his will.
However, Talash died in February this year, opening up a battle pitting her mother and her husband Erick Kimani. At the time of her death, documents filed in court reveal that Vivian had a separate account worth Sh12 million.
Read More
Being a family issue, Commercial Court Judge Francis Tuiyott directed the lawyers of the two to seek an amicable solution to the tussle.
But when the case came up for mention yesterday, Pedelai's lawyer Omwanza Ombati urged the court to order Britam to release at least Sh50 million as she was in need of money. He said only half of the money held by the insurer was contested.
"Given that the dispute is about half the amount held by the applicant, we are seeking the release of the undisputed sum to the respondent," Omwanza argued.
But Kimani claimed his mother-in-law had not talked to him despite the court order that they seek a truce. He insists that Vivian and her mother were joint beneficiaries of the Britam funds.
"We have a small problem with that. The applicants made it clear that they do not want to talk to us at all. The application is to have our consent without talking to us. Asking that 50 per cent be released will be settling the matter while still litigating," his lawyer Stephen Kabucho responded.
So vicious is the fight between Pedelai and her son-in-law that Kimani wants to cross-examine her in person.
Britam had sued the two after receiving two sets of conflicting instructions from Pedelai's and Kimani's lawyers.
The widow had in March this year asked the insurance firm to remit monies for her upkeep, while Kimani instructed them to preserve the funds so that Vivian's estate would not waste away.
"Kindly note that our client Dorcas Pedelai Ntimama needs her funds at her account with Britam Assets Managers. She is a widow and her investment is her sole source of money for her medical bills and maintenance," Omwanza wrote.
In his letter, Omwanza asserted that following a family meeting on February 16, 2019, it was agreed that Vivian would take care of her mother and that her brothers Amos Ntimama and Timothy Ntimama would be added as signatories to ensure transparency.
Kimani also wrote to Britam claiming that the funds were a joint investment between Ntimama's widow and her deceased daughter and should not be touched until a succession case he had filed is finalised. "No withdrawals should be made from the said joint investment without the full participation and concurrence in writing of the estate of Vivian Talash Ntimama," he wrote.
The late Ntimama served in government as an MP and a minister for 25 years. He died on September 1, 2016 aged 88.
In a will filed before the High Court in Narok, the patriarch directed that none of his Sh2 billion properties should be sold to outsiders. Instead, he directed that these should be passed down from one generation to another.
The case between his widow and son-in-law will be heard on February 27 and March 1, next year.