A business dominated by men, politics is probably the only game where one can change teams anytime and stab a teammate's back. In this game of hard knocks play a group of formidable women who have made a demonstrated the tenacity and a thick skin to soak up or deal blows to rivals with the cunning and cold calculation so central to the game. Below, the women with plenty of iron in their backs.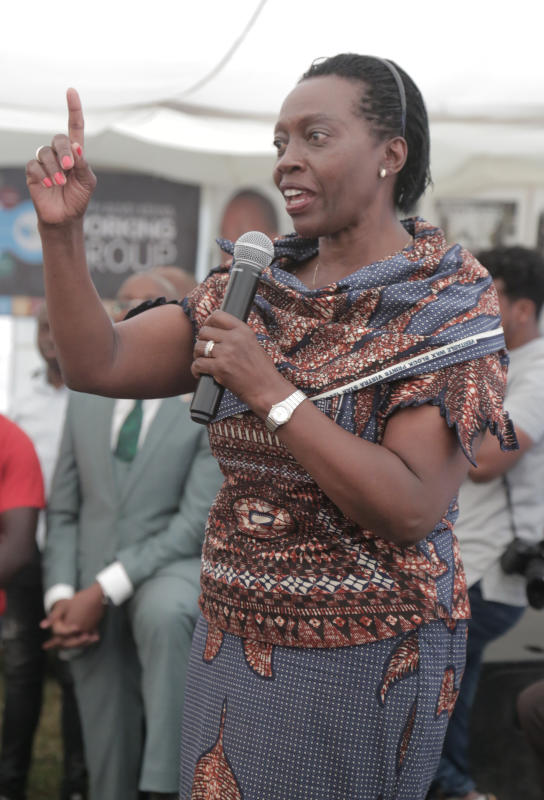 Pushed into politics by what she has termed as "the repression" of the Kanu years, Martha Karua (above) started as the champion for democracy as a member of the Law Society of Kenya in the 80s. It was at this time together with other Kiraitu Murungi, Prof Kivutha Kibwana, Gitobu Imanyara, Paul Muite, Raila Odinga and other young Turks that Karua put her first efforts in the search of a new constitution.
Karua would be voted in as a member of parliament in 1992 and would later be part of the team that drafted the constitution of Kenya act in 1998.
During her time in the 90s, Karua held the opposition role and will be remembered for her guts in 2001 when on two instances walked out during a Harambee by President Moi who was then about to address the crowd.
Asked what gave her the courage to make such a bold move, Karua said in a past TV interview that the grit sprang from "the courage of my conviction that even the president must operate within the law, that if he will not give me audience, I will not give him an audience. The Law does not force me to give a President audience. I was more afraid of losing my dignity."
Karua is credited for the implementation of the Water Act 2002 from the time she served as Minister of Water Resources Management and Development, a move that accelerated the pace of water reforms and service provision in the country.
Read More
Karua also became the first minister to resign from President Mwai government. The then Minister of Justice and Constitutional Affairs hanged her boots quit the Cabinet on April 6, 2009, citing frustrations in her work. Such frustration included the appointment of judges without involving her as the relevant minister.
It is this unapologetic boldness that has shaped Karua's reputation as a no-pushover over the years.
Karua was endorsed as National Chairperson of NARC-Kenya in 2008 a position she holds till date. She vied for the presidency in the 2012 elections, followed by a try in the Kirinyaga gubernatorial position which she lost to Governor Anne Waiguru. She has however declared that she will be in the ballot for the 2022 elections.
The 62-year-old has also taken a vocal stand against the Jubilee government which she claims has failed Kenyans and the open disregard of the BBI initiative.
"We are convinced that President Kenyatta and the government have failed in their duty to care for the citizens," said Karua a fortnight ago in an interview with Spice FM.
At a time when the country experiences a vacuum in the opposition following the rapprochement between ODM leader Raila Odinga and President Kenyatta and a zealous call for a referendum from both camps being fronted, Karua takes a contrary stand.
"This is a constitution we must protect. It is still a good constitution, largely unimplemented. That is a great disappointment. That the Jubilee government has not been able to further the agenda to implement the constitution. We are seeing a lot of deliberating sabotage," said Karua in a past press conference.
Karua added that "This is a regime that has refused to uphold constitutionalism and the rule of law. Even if we were to amend the constitution today, nothing will change because with the same attitude the very same amendment they'll have brought, they will not obey them. They will pick and choose what to obey. Let us implement the constitution we have."
The NARC-Kenya leader is now asking Kenyans to avoid the political distractions of what she calls the Breaking Bridges Initiative but marshal energies to see what needs to be done about the electoral process through the implementation of the constitution rather than amending it.
"The government has collapsed. The only thing that seems to be functioning in this government is mis-procurement, not procurement…surely, we deserve better!"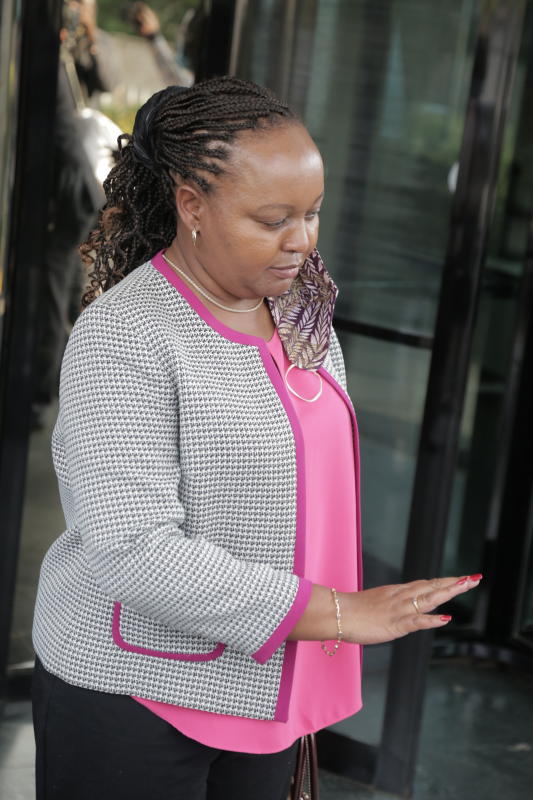 Kirinyaga Governor Anne Mumbi Waiguru is no stranger to bruises, bumps, ups and downs.
The political bug might have bitten the future Kirinyaga Governor during her internship at Transparency-International which is dedicated to promoting transparent and corruption-free society through good governance and social justice in 2001. By then, she was armed with a master's degree in Economics from the University of Nairobi.
It is there that Waiguru would launch her career as a researcher together with renowned economist Dr David Ndii.
One of her researches was on harambees and how they increased as elections drew closer. Findings from the research showed the lack of accountability of the millions raised particularly with no accountability and the fact that they would later be used to bribe voters.
In 2001 she would be working with the Kenya Leadership Institute and on research co-authored by Dr. Ndii would show that the Kenya Police is the most corrupt public institution.
By 2004, she had climbed the ladder to be a consultant for Kenya Human Rights Commission and her first employer Transparency International and would be fully employed at the World Bank's East African Chapter parliamentary network.
During those years she would speak about lack of integrity in the public service, a vice that would come to haunt her career through allegations that are yet to be proven in a court of law.
Published in December 2006 is her research that reveals the loopholes in the Kenyan procurement system where prominent civil servants procure tenders through their firms; a blatant violation of the law. At this time, she was technical adviser to the World Bank, seconding her to the Government of Kenya.
In the Government of National Unity formed after the 2007/2008 post-election violence, Waiguru was a consultant on governance in treasury and three years later she would be head of governance at the Treasury and the director of the Integrated Financial Management Information System (IFMIS).
However, it is in 2013 as the Cabinet Secretary for Devolution and Planning that she took her spot in the limelight. One of her first project to be implemented was the Huduma Centres which would be honoured by the United Nations in 2015 for improving service delivery.
In 2014, she suggested a vision of increasing the number of NYS recruits by 1000 per cent from 2000 to 20,000 every year. This prompted more budgetary allocation for NYS from Sh7 billion in 2013/2014 to Sh11.5 billion in 2014/2015 and Sh25 billion in 2015/2016.
Through a press conference on June 18, 2015, she told the Directorate of Criminal Investigations of attempts to Steal Sh826 million from the NYS using the IFMIS financial system but assured that the attempt was detected before any money was stolen.
She has crossed swords with Ruto when she asked to resign from the Raila Kibaki Cabinet over a maize importation scandal. Ruto would later have his revenge when Waiguru was implicated accusing her of wallowing in Kizungu mingi instead of defending herself against NYS1 corruption scam.
Somehow, Ruto would later save Waiguru after convincing Meru Senator Mithika Linturi to drop an impeachment motion against her. Politics!
In November 2015, Waiguru was interviewed by investigators from the Ethics and Anti-Corruption Commission over the loss of Sh791 million NYS funds and denied being part of any crime. Later the same month, she resigned her position as CS citing ill-health, s doctor's recommendation for lighter duties and sustained social media attacks on her family.
The resignation followed high profile humiliation when anti-graft detectives her new home in Nairobi and ransacked the premises, including her handbags.
Press reports then had it that according to Waiguru's lawyer Ahmednassir Abdullahi, the Ethics and Anti-Corruption Commission detectives questioned Ms Waiguru about her wealth portfolio.
In 2017 she won the Kirinyaga governor seat but her troubles were just about to continue. In June this year, the governor was impeached by Members of Kirinyaga country Assembly in corruption and dereliction of duty.
The governor was also accused of irregularly awarding tenders and buying a county vehicle without tendering and irregularly allocating herself imprests for trips abroad.
The Senate acquitted her after finding the charges against her were not substantiated.
But she is not out of the woods yet.
Last month EACC detectives descended on her homes in Kagio village, Kirinyaga county and Kitisuru, Nairobi in a probe into claims of corruption
She has termed raids at her homes and office a "charade" aimed at influencing the 2022 succession politics.
The dawn raid extended to Waiguru's office at the county headquarters in Kutus where EACC officers ransacked it in search of documents.
The Governor also left tongues busy when she had a second wedding with Lawyer Waiganjo Kamotho at the age of 47 years. Waiganjo was also one of the lawyers defending her in the Senate during her impeachment probe.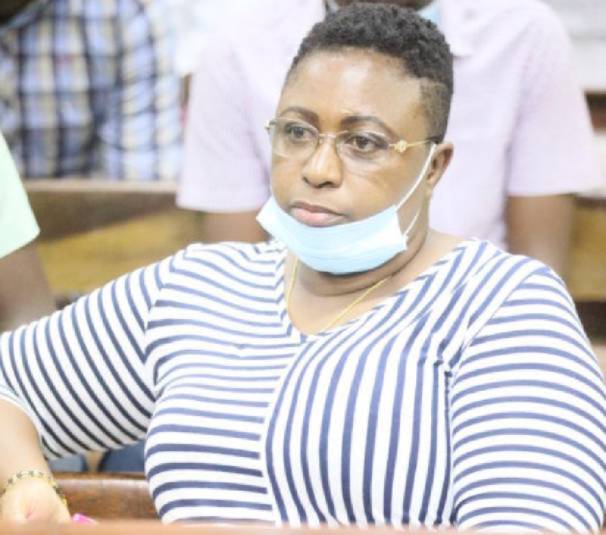 For most people outside the coast region, Aisha Jumwa is a political titan by her right.
During her teenage years, she would bounce between schools and later drop out due to lack of school fees. It was at this time that she would give birth to her first child but that didn't deter her from the journey she had set out for herself.
Records show that she is a commerce graduate from Jomo Kenyatta University of Science and Technology and holds a certificate in governance from the same institution.
In her 20s, Aisha would be very vocal about youth women and persons living with disabilities matters and would come to establish the Aisha Jumwa Foundation before leaping into politics in 1997 when she won the Takaungu Ward seat in Kilifi. In 2002 she got re-elected.
Come 2007, Aisha vied for Kilifi South post and lost to her ODM rival Benedict Gunda.
A resilient leader and a no-nonsense politician, Aisha became the first Kilifi Woman Representative in 2013, which she won on an ODM ticket. She was later elected Malindi Township MP and has since stood out as one of the fiercest politicians in Kenya.
In 2019, Jumwa's political fury and prowess would be felt when she switched her allegiance to Deputy President William Ruto.
She is now one of Ruto's "point men" in the coast region
In March 2019, she was kicked out of ODM.
In October 2019 Jumwa was associated in a fatal shooting drama at the home of ODM candidate Reuben Katana in Ganda ward that left one man dead. An incident that has a murder case still dangling over her neck.
One month later, the 45-year-old legislator would question by the Directorate of Criminal Investigations over allegedly embezzling Sh.57,711,690 of public funds and major conflict of interest where companies owned by her children received payments for tenders.
This year, Jumwa would then be accosted with graft allegation over a conspiracy to defraud the Malindi NG-CDF of Sh 19 million. She was freed on a Sh 2 million cash bail after she denied the charge.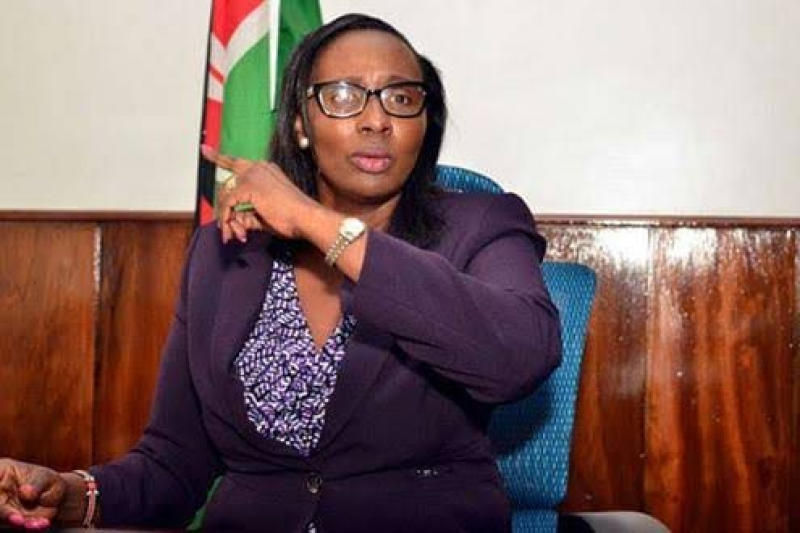 Out of all the women deep in political battles, Beatrice Elachi was in the trenches. Even though she is famously known for a tussle with Governor Mike Sonko and some of the Nairobi MCAs who demanded she steps down as speaker, her journey in politics spans more than a decade.
Elachi would make her first step in the murky and turbulent waters of politics in 2007 when she was recommended to be part of the 'Kibaki Tena' team.
In 2010 she would be requested to join The Alliance Party of Kenya, an affiliate of The National Alliance (TNA) where she was registered even before she had said yes. In 2013 she was nominated to the senate and would be the first woman to rise to the ranks of Majority Chief Whip in the upper chamber.
"Sometimes I walk into a function and it's like I am an after-thought simply because I am a woman, yet I have no choice but to play my part in serving the country," recounts Elachi in an interview with the Standard Digital.
It would take her another four years to be the speaker of the Nairobi County Assembly, a position that would show her the full heat of politics and finally push her to resign on 11 August 2020.
In her tenure as the speaker, Elachi has faced an army of MCAs who have relentlessly tried to impeach her on grounds of abuse of office, the illegal appointment of assembly clerk and poor leadership among other reasons just one year after she took office.
Elachi was impeached for the first time in September 2018 when more than 100 MCAs voted unanimously against her leadership.
Her impeachment was theatrical, characterized by ugly scenes and clashes with Members of the County Assembly who were opposed to her rule and fuelled by poor relations with Governor Mike Sonko.
She was later reinstated by the court in October 2019 after more than 13 months out of office but since her return, the assembly has been embroiled in battle after another.
The continued tug of war between the MCAs and Elachi for years has been a huge determent to the smooth operation of the assembly and on August 11, 2020, the straw broke the camel's back.
"It has been tough and I can't hold any longer," Elachi said as she penned her resignation.
Alice Wahome
Although Wahome has come to be known as the silver tongue piercing holes in the jubilee administration she will also be remembered for roughing up an IEBC official in 2017's repeat election over the famous form 34 B.
A lawyer for decades, Wahome has been working around gender and human rights activism from her days as a board member of the Federation of Women Lawyers.
Even though image-tarnishing propaganda was launched towards her because she is a woman, Wahome kept the faith and it was a shock to many when she won the seat of MP.
If there is something evident about who she is then it's her resilience. Having failed to win the Kandara seat two time, she became the first woman MP in the constituency after winning the 2013 election with TNA ticket.
"Women must be stronger and not expect a smooth ride," is Wahome's advice to women who want to have a taste at politics.
In recent years, as her party fractured into two camps; Kieleweke and Tangatanga, Wahome walked with the Ruto allied team- Tangatanga.
She has been heavily criticized for challenging the President's leadership, the handshake and the Building Bridges Initiative.
The biggest existential threat to Kenyans declining economy, democracy and freedom of speech, freedom of expression, freedom of political affiliation and growth is Uhuru Kenyatta," said Wahome early this year.
Wahome, one of the few politicians who have directly had a face-off with the ruling regime has come under harsh criticism on what her supporters term as "speaking her mind".
"Raila Odinga is his new political mercenary for hire, and the BBI itself, the BBI report is the special purpose vehicle heading to the route that has been suggested by Murathe, Atwoli and Beth Mugo," she said the Kandara MP.
Wahome has taken a firm stand in opposing the idea suggested by leaders in support of the President who suggest he should be in the coming government.
"We must reject and put a provision that will bar a president who has served for this period from running for any office that has executive powers or otherwise of this country otherwise Kenyans will have worked tirelessly in vain during the clamour for democracy and multiparty freedom," said Wahome.
The Kandara MP has questioned why individuals like Murathe, Atwoli and Beth Mugo are focused on succession politics instead of the President focusing on the economic spurring of the country.
Wahome Continues being one of the most vocal leaders who seem to have taken up an opposition role against the government.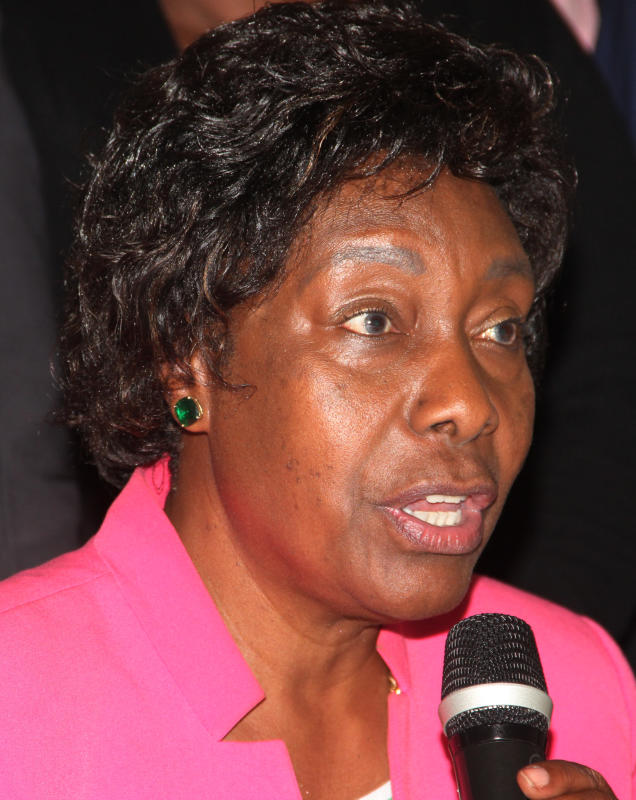 The story of Charity Ngilu always starts far into her adult life when she took the bold decision to be the first women to vie for a presidential seat in 1997 on a Social Democratic Party ticket. Ngilu came out fifth behind the Late Kijana Wamalwa and ahead of notable figures like Martin Shikuku, George Anyona and even Koigi wa Wamwere. SDP was a party of luminaries such as Prof Peter Anyang Nyong and Dr Apollo Njonjo.
Amid claims of massive buying and destruction of voting cards, Ngilu captured the imagination of many voters with many matatus bearing Masaa niya Ngilu Stickers. Word has it that the campaign punched a huge financial hole in her finances.
Even though she didn't win, the move etched her fate in politics in the subsequent years shaping her into the most formidable Kenyan politicians to date.
She may not have secured a place in university after graduating from Kenya's most prestigious high schools, the Alliance Girls but Ngilu proved that a varsity degree was not everything.
Her early years would see her take up a secretarial course and later served as a former governor of Central Bank Duncan Ndegwa's personal secretary.
She would later hang her boots on formal employment and make her way to run a growing family business in Nairobi and later a fac plastic pipes and electric conduits on Mombasa road.
Her husband's Ngilu & Associates was the top electrical engineering firm in town in the 80s and 90s.
Before the 1992 elections, Ngilu was largely unknown beyond her home district of Kitui and her business circles. When she declared her candidature for the Kitui Central parliamentary seat which was occupied by George Ndoto, a Cabinet Minister and the districts Kanu boss she drew scant attention.
Through a ground-shaking campaign, the woman who was a stranger to politics had beat George Ndotto into political oblivion.
In 2002 during the formation of the NARC coalition, she became "Mama Rainbow". She would then become Minister for Health from 2003 to 2007 and Minister for water and irrigation from April 2008 to 2013. She was Cabinet Secretary for Land, Housing and Urban Development from 2013 to 2015.
Although she made took an involuntary hiatus from politics for a couple of years, Ngilu would rise again after scooping the gubernatorial seat in Kitui county and defeating Wiper candidate and sitting Governor Julius Malombe.
However, it has not been a smooth sail for Ngilu as governor of Kitui, for the past three years, the assembly has constantly shot down her budgets and her nominees for country positions. There have even been attempts to impeach three of her county chief executive committee members and one failed attempt that targets her personally.
Plans to Impeach Ngilu seemed solid mid this year when MCAs mostly from Wiper had the confidence in filing an impeachment motion to the assembly.
With her political experience, the governor had already gotten a court order which she served the assembly to bar them from going through with the motion. By that time, the numbers didn't seem favourable as well to see the matter through. From the look of things, little planning, lobbying and tracking were done to secure the numbers and commitment.
Even though she won that fight, Ngilu continues fighting a heated tussle with the MCAs who have slashed the estimates submitted to them for approval by a staggering Sh 949 million.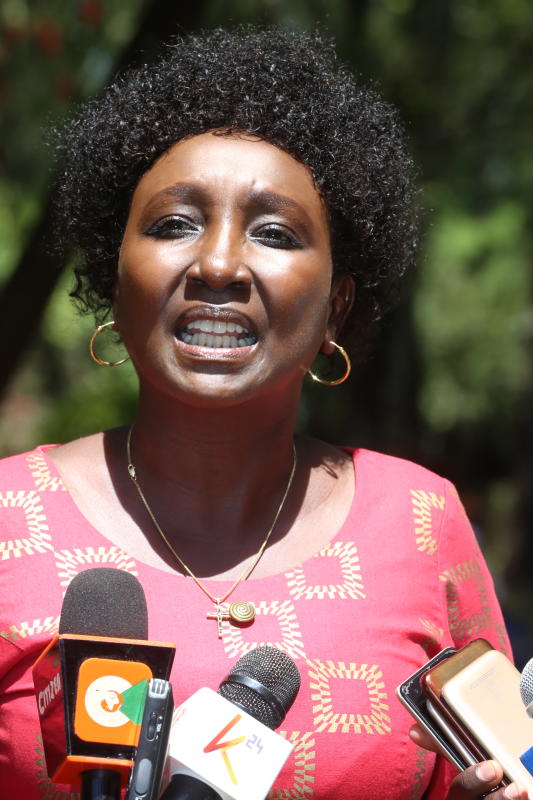 Uasin Gishu Woman Representative Glady Boss Shollei took to the limelight over issues she would not want to remember.
Shollei left the Judicial Service Commission over a Sh1.2-billion controversy
Shollei displayed her tenacity while dealing with the case lodged by the Judiciary where she stood her ground and even challenged the EACC.
"I have a right to appeal against any decision by the JSC to the High Court even to the Court of Appeal and eventually to the Supreme Court," said Shollei back in 2013.
She would eventually be acquitted of corruption and abuse of office in 2017 and move on to win the Uasin Gishu Woman Representative seat.
Apart from tabling a constitutional amendment that would replace Woman Representatives with new constituencies aimed at increasing the number of female members of parliament, Shollei has also sponsored the Kenya Reparations Bill 2019 that seeks to provide compensation for victims of historic human rights abuses.
Shollei worked as a lecturer at the University of Nairobi and as Kenya's Deputy Chief Election Officer before becoming chief registrar of the Judiciary of Kenya.
Susan Kihika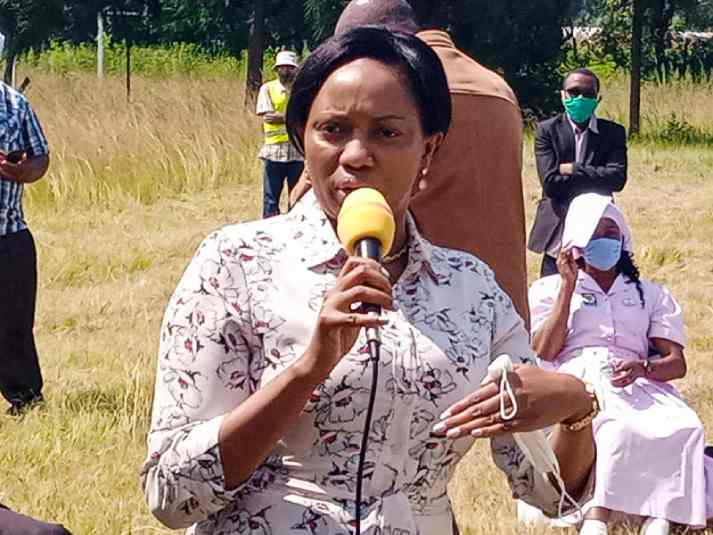 In just seven years of being back in Kenya from the United States where she studied and practised law, Susan Kihika has made monumental strides in politics.
In what was once a calm political party, the handshake introduced a tumultuous storm in Jubilee that would lead to the axing of Susan Kihika from the position of Chief Whip in Senate because she says "we are independent-minded."
Kihika has been vocal on Twitter crucifying the government over numerous failures in how it is running the country.
"How is it that some of those who fought for Multi-Party Democracy are now hell-bent on returning Kenya to a Single Party State for their selfish political gains aided and financed by dictators who posed as progressives and turned out to be counterfeit? Mind-boggling!!" tweeted Kihika.
Kihika has gone on record in the Senate stating that the house is not independent and is being influenced by external forces.
"We should not continue sitting here and pretend that as a parliament we are independent. We are not. We are directed from other chambers from other quarters. That is why such communication does not come from the whip but comes from wherever you know where it comes from," said Kihika recently.
Kihika has also made headlines this year with her contentious Reproductive health Bill 2019 which has received a lot of push back from religious leaders.
The controversial bill suggests among many things that "a pregnancy may be terminated by a trained health professional wherein the opinion of the trained health professional—there is a need for emergency treatment; the pregnancy would endanger the life or health of the mother; or there exists a substantial risk that the foetus would suffer from a severe physical or mental abnormality," partly reads the Bill.
In 2013, she contested the Bahati Constituency parliamentary seat but lost. She then went on to beat a field of seven opponents, to emerge as the first Nakuru County Assembly Speaker.
In 2017, she was elected the senator of Nakuru a position that would catapult her to the position of Chief Whip in the Senate.
She is the daughter of Kihika Kimani one of the politicians who in 1977 sought to block a Moi presidency through the introduction of a clause in the constitution that would prevent the Vice President from temporarily succeeding the present for 90 days before an election should that office fall vacant.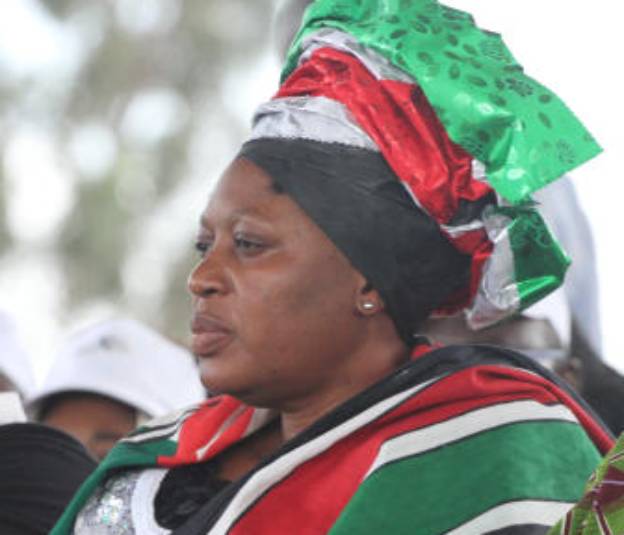 Elizabeth Ongoro made her debut in politics in 2007 when she won the Kasarani parliamentary seat previously dominated by hardened male politicians.
She would also serve as an assistant minister in the coalition government and was ODM party's deputy Chairperson. In 2013 Ongoro would be nominated as a senator and would later fall out with ODM.
In April 2017, Ongoro left after accusing ODM of denying her the chance to exercise her democratic right to seek the Ruaraka parliamentary seat.
Three years later in 2020, Ongoro, Jakoyo Midiwo and Reuben Ndolo among others came back to ODM pledging their allegiance and support for the party leader.
Ongoro is fighting a graft case against her, her husband and 19 others involving Sh 49 million meant for a school project.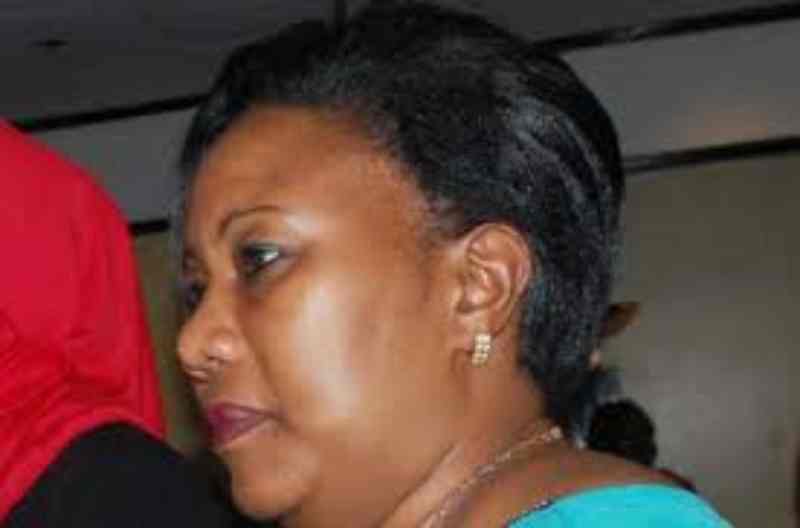 In a more politically silent side of the country, the Busia Woman Representative Florence Mutua has ruffled some feathers after she accused MCAs of mismanaging the funds allocated to them instead of them attacking the governor.
Although little is known about Mutua, she has been a member of the Busia county assembly since 2013 gaining the seat through an ODM ticket.
Mutua has also been vocal on the issue of insecurity in the area.