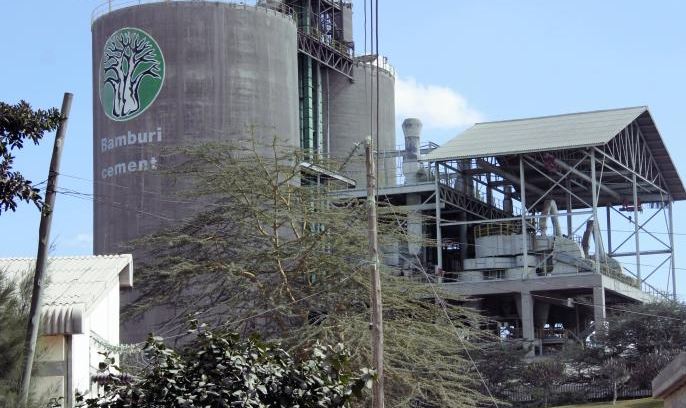 The High Court in Nairobi has thrown out a Sh600 million claim filed by a contractor against Bamburi Cement (above) in a row over material used in putting up a building.
At the heart of the case was a six-storied apartment named Show Case Flats Serviced Apartments, situated along Kirichwa Road in Nairobi County.
Show Case Properties complained that it had ordered ready-mix concrete from Bamburi and used it to construct slabs of two blocks in 2009.
Contractors buy ready-mix concrete from cement factories instead of mixing the components on site to lower costs and build faster.
Read More
According to the real estate company, after about two to three weeks, its structural engineers allegedly noted that the concrete was chipping off unusually and too easily.
Justice Grace Nzioka heard that the firm commissioned lab tests whose results revealed that Bamburi's concrete was below the strength they had agreed on.
"The report of results received therefrom dated August 14, 2013, revealed the concrete supplied was of sub-standard quality," Show Case said in the suit.
Low strength
"The concrete had very high replacement of Pozzolana (a naturally occurring material that reacts like cement, but is not as strong as cement) and unacceptably high content of aggregate dust, which contributed to the low strength and the cracking of the slab."
Show Case claimed that it had inquired why the concrete had excessive water and Bamburi explained that it was admixture additive for slowing down the reaction process due to the unpredictable traffic time, but the ballast concern was not satisfactorily explained.
It claimed to have lost more than Sh584 million as it had to demolish the condemned blocks and reconstruct them.
Bamburi also collected its own samples and came up with its own results.
According to the cement company, it does not provide advice to its customers on which category of its goods to purchase and the decision is made solely by the customers.
It apportioned the blame to Show Case Properties, arguing that after it delivers the ready mix concrete, the customer or customer's contractor undertakes the process of placing, spreading, curing and compaction of the concrete wherever the customer intends to use the product.
Bamburi, majority owned by global giant Lafarge, said the cause of the weakness of the concrete was improper or inadequate compaction, which was done by Show Case.
In a landmark judgement that will be a reference in the construction industry, Justice Nzioka apportioned the fault to both Show Case Properties and Bamburi and ordered that the latter should pay the real estate firm Sh4.7 million.
"As can be deduced from these results, the report did not lay total blame on any of the parties and in particular the quality of the concrete supplied," said the judge.