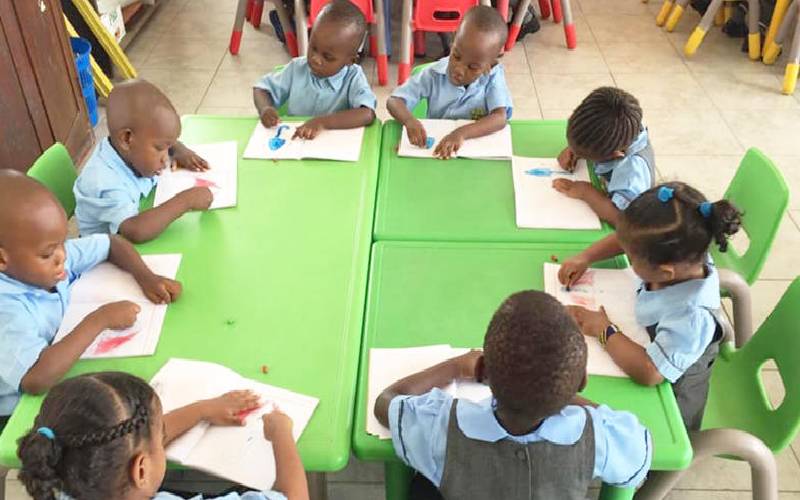 On July 7, Education Cabinet Secretary George Magoha declared 2020 a 'lost' year in the education calendar. There has since been hue and cry over this decision. Were there any options and if so, what were they? One clue to the most desirable option lies in the CS's assertion that "to ensure learners are engaged, the Ministry of Education will enhance remote learning (online, distance and e-learning) and explore innovative approaches to promote equity."
SEE ALSO: Strategies to boost your online business sales
But in the CS's statement, no time frame was given and neither did the CS explain the 'how' of this strategy. What would have put this matter to rest once and for all would have been to fast-track the competency based education. Let me demonstrate how this would have worked. In 2015, the government, through its Sessional Paper No 2, resolved that the East African Community curriculum harmonisation framework and international best practices pointed to the need to adopt a competency-based curriculum approach. Consequently, a Basic Education Curriculum Framework was developed. This framework articulated the Kenyan Competency Based Curriculum in which competency was conceptualised as "the ability to apply appropriate knowledge and skills to successfully perform a function."
Citizenship
SEE ALSO: Lean times for public as virus hits incomes
'Pertinent and contemporary issues' provided a meaningful context for the application of learning. In addition, service-learning provided the opportunity for learners to develop and apply their skills and knowledge, while also deepening the competence of citizenship. The CBC has been rolled out from grades 1 to 3 and this means that the legal framework for doing this is already in place. To roll out the CBC, all that is needed is digital infrastructure and equipment since the KICD already has the digital content. Through the recently launched loon internet balloons by the ICT ministry, the infrastructure just needs fine-tuning. For the equipment, primary school children would require tablets that, on average, cost Sh1,500 and secondary school students would need laptops that cost about Sh25,000. Currently, the government capitation for every primary school pupil stands at Sh1,420 while it pays Sh22,400 for secondary school students.
SEE ALSO: Covid-19 changes that could last long-term
This means the government would only require an additional Sh80 for every pupil and Sh2,600 for secondary school students to ensure everyone has a tablet and laptop. In the unlikely event that the government cannot afford to top up the difference, parents, who have been paying monies to schools in spite of the hullabaloo about free education, can easily shoulder the cost that is nowhere near the 'extras' paid to schools every now and then. Pupils and students pursuing the International Curriculum would be assisted to only engage in digital education. As for teachers, they would be linked to their pupils and students through webinars and other collaborative learning systems. The government, through the Covid 19 response fund, could secure laptops for the nearly 300,000 teachers at a cost of Sh7.5 billion. As for the candidates, the Kenya National Examination Council would just need to switch to digital and use the CBC fundamentals to develop the KCPE and KCSE exams. This can easily be done by computing the candidate's past academic records and achievements. They can be guided by KICD's seven core competencies namely, communication and collaboration, critical thinking and problem solving, imagination and creativity, citizenship, digital literacy, learning to learn, and efficacy.
Basic education
As the experts are putting the CBC in place, the guiding principles of the basic education curriculum framework of opportunity, excellence, diversity, citizenship, differentiated curriculum and learning, parental empowerment and engagement, and service learning can be rolled out to the public in a more organised and structured manner so that parents and guardians internalise and understand what to do before September.
Dr Edward Katue Nzinga is a lecturer at Pan Africa Christian University, chairman NCCK Machakos County and vice chair County Education Board, Machakos. He can be reached at [email protected]