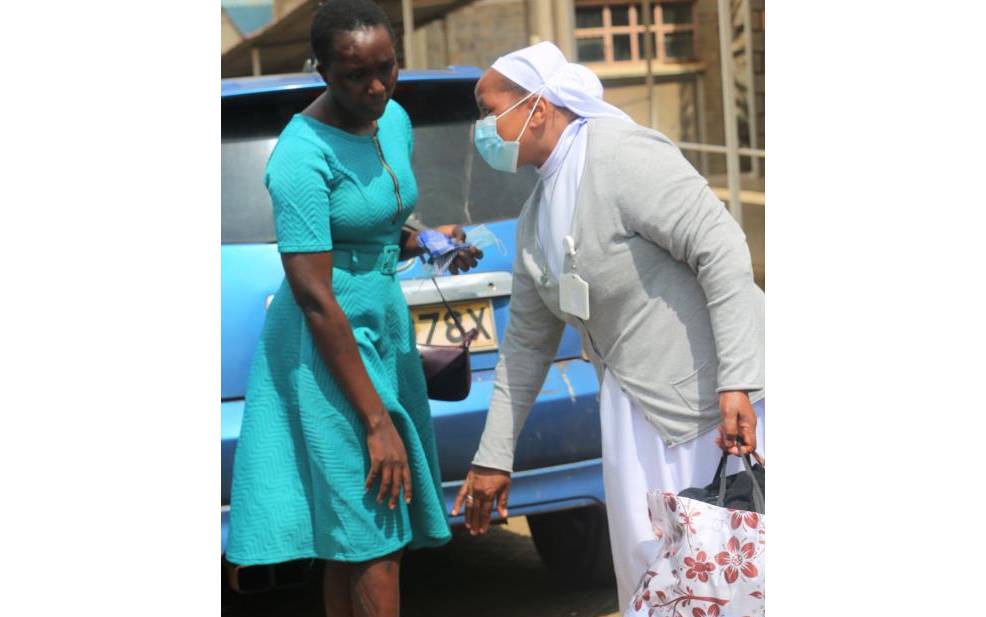 Nancy Pyatich knows just what it means to get a second chance in life. Ms Pyatich walked out of her hospital bed at Moi Teaching and Referral Hospital (MTRH)-Eldoret yesterday, filled with gratitude to God for allowing her to live to tell her story of two days of dark horror, and the dedicated team of medics for treating and nursing her back to health. On April 18, she was among those caught up in the landslide that buried Chesogon trading centre on the border of Elgeyo Marakwet and West Pokot counties. The scars all over her body and impaired hearing she suffered in the wake of the landslide will eternally serve as a constant reminder of the chilly experience of the calamity that claimed 17 people and left 26 others unaccounted for.
SEE ALSO: No more water shortage in the city
Luckily for Pyatich, 23, she was pulled out of the sludge after two days under the mud, having survived raging waters and moving mud carrying rocks and iron sheets. "The experience is something I do not want to recall. My whole body aches and a cold chill runs down my spine when I try to figure out what really happened. My life has really changed," she told The Standard yesterday after she was discharged from hospital. Pyatich spent six weeks in hospital undergoing a series of surgeries for traumatic brain injury, fractured clavicle, multiple lacerations, hypothermia, and psychological trauma. "The thought that I got a second chance in life still baffles me because it is a miracle that I survived," she says as she fights back tears. The fourth-year bachelor of education student at Moi University recounts the events of that fateful day. She was with her three siblings inside their family shop.
SEE ALSO: Landslide victims oppose closure of camps
Light drizzle "We had just returned from tilling our family land and we were inside the shop which also happens to be our house. There was a light drizzle. Then we heard a thunderous sound akin to an earthquake emanating from the hills that sandwich the trading centre," she recalls. "When we stepped outside, we were met by people running in our direction and screaming that there was a landslide raging downhill." With no time to think, she joined those fleeing for dear life. Then she remembered an assortment of important documents back in the shop. "I rushed back to the shop with my elder brother to collect the documents and some money our father had kept inside. We then tried to flee to the Marakwet side but the river was already flooded and was spewing rocks and mud on its banks ferociously," she narrates.