Tea bonus death knell sounds as Munya launches reform after 20-year free reign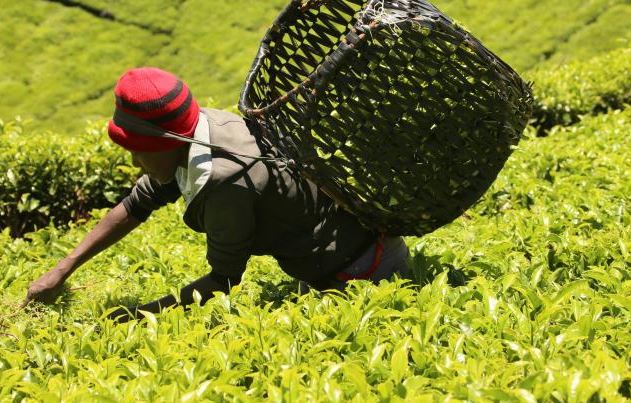 Anne Nyambura Gicunji's three quarter acre farm at Mundoro village in Gatundu South has 450 mature tea bushes and with average monthly production of 150 kilos.
Her monthly earnings of Sh16 per kilo paid by Theta Tea Factory, come to Sh2,400 after deductions.
"Definitely it is not enough to cater for my family's monthly food budget which is my department in the family. It means I have to supplement with other family income even if the total annual income from tea is enough for that," she said.
The factory paid Sh30 per kilo in second payments last year totaling to Sh36,000. If you add the Sh19,200 Nyambura was paid in monthly payments, her total earnings were Sh55,200.
If you factor Sh5,200 as cost of top dressing fertiliser and minimal contracted labour such as pruning, her monthly take-home should average Sh4,200.
"We are looking forward to the proposal to distribute the payments across the year," she said of the Ministry of Agriculture reform proposals for the smallholder tea subsector. "Who said farmers can't make their arrangements and avoid expensive credit from banks and saccos?" she posed.
The annual second payment to tea farmers popularly known as bonus could become a thing of the past or could be considerably watered down under the new government reforms.
The reforms spearheaded by Agriculture Cabinet Secretary Peter Munya now give stakeholders the task of finding a formula to put reasonable earnings into the hands of small scale tea farmers.
Notably, the Kenya Tea Development Agency (KTDA) which manages almost 69 tea factories on behalf of smallholder farmers, has always opposed regular payments ostensibly because manufactured tea stocks take months to be disposed.
Mr Munya said inordinate delays in making prompt payments to small holder tea growers even though KTDA received payments from tea brokers within 14 days from the date of the auction had impoverished many growers.
"Delays in making payments to farmers has had the negative effect of ensnaring tea farmers to borrowing expensively from shylocks and other informal lenders to cater for basic expenses such as food, health care and school fees for their children," Munya noted in his Thursday launch of the tea sector reforms.
The CS also decreed that monthly payments be upgraded from an average Sh16 per kilo of tea delivered the subsequent month to at least 50 percent of the sale value.
Munya's reforms are intended to remove the overbearing control of tea farmers' proceeds from the KTDA which manages the units for farmers to factory boards which were previously nothing more than ceremonial outfits.
Payment schedules
"All monies from the sale of tea at the auction shall be remitted directly to Factory Limited Accounts within 14 days from the auction date less only the agreed commission for tea brokers," one clause of the new rules provides.
The next rule provides that: "Factory Limited Companies shall within thirty (30) days from receipt of proceeds from sale of tea pay tea growers at least 50 per cent of payment for green leaf delivered every month."
The rules also provide that balance due to tea growers shall be paid by the factory limited companies within the financial or calendar year as shall be agreed with the growers.
Cumulatively, what those rules propose is to give the respective factories the power to decide their payment schedules.
KTDA will most likely lose the platform to display rates and total of payouts of its factories nationally which critics have always criticized as intended to spotlight the 'high' figures running into billions when most farmers really had their earnings wiped out by domestic debts.
On the flipside, large amounts of farmers' earnings would have been deposited in low earning fixed deposit accounts in Chase Bank and Imperial Banks - which collapsed with significant resources belonging to KTDA.
Elizabeth Kalunda, a Kimathi University researcher who studied the tea payment model between 2012 and 2015 found that many farmers are slaves of commercial banks and other financial institutions with little knowledge of how much interest they finally paid on advances against their produce.
"In terms of financial literacy the farmers are not receiving adequate financial education which is a component of financial inclusion. The study recommends that financial counseling and education should be offered to the farmers to enable them to appropriately use the financial products and services offered through financial inclusion initiatives," she had concluded.
But when a section of tea farmers in Chinga Tea Factory in Othaya proposed to abolish the bonus around 2014, the KTDA fought back viciously threatening to open criminal charges against the proposer and former factory director Ndegwa Wanyaga.
Chinga factory is chaired by Tylas Peter Kanyago, the KTDA long serving chairman who is also the regional director for Nyeri zone.
Significantly also, the new rules now bar private overseas sales which has given an edge to factories that have been premier quality producers.