Former heads of state join AWF board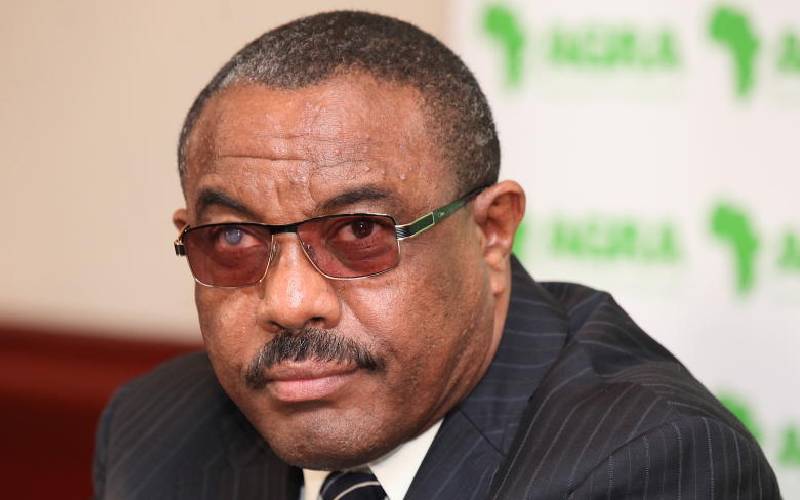 The African Wildlife Foundation (AWF) has yet again tapped two former African heads of state to sit on its global board of trustees.
In a statement to the media, AWF said former Ethiopian Prime Minister Hailemariam Desalegn and former President of Niger Issoufou Mahamadou will bring outstanding experiences from their previous leadership roles and current capacities as heads of their foundations.
The two leaders join former presidents of Botswana Festus Mogae and Ketumile Masire. Former Tanzanian president, the late Benjamin Mkapa also sat on the board.
According to AWF, the two new board members will work alongside their peers to ensure that wildlife and wild lands thrive in a modern Africa while supporting AWF's role in helping the continent build back better from the economic impacts of Covid-19.
"As an African organization, we recognize the important role that the African voice plays in ensuring that the continent's development is hinged on its people and its natural asset base. At AWF, we believe that Africa now stands at a crossroad and that decisions leaders take now will have enduring impacts on people. It is in this respect that we sought the support of African leaders in championing a new narrative for conservation in Africa," said AWF chief executive, Kaddu Sebunya.
Issoufou recorded substantial progress in combating the impact of climate change and biodiversity loss in the Sahel region during his presidency and through his foundation. He was the recipient of the 2020 Mo Ibrahim African Leadership Award for his support of the Great Green Wall Initiative and the successful launch of the Africa Continental Free Trade Area.
"I am excited to join the AWF board to ensure that Africa shapes its own conservation and climate agenda while securing prosperity for the African community. We see the power of this landscape approach in our work to revive the Great Green Wall which is transforming lives across the Sahel," said Mahamadou .
Desalegn, who served as Ethiopia's Prime Minister from 2012-2018, is supporting alternative livelihoods for communities surrounding some of the country's most remote landscapes through the Hailemariam and Roman Foundation.