Community tours, domestic travel next frontiers for tourism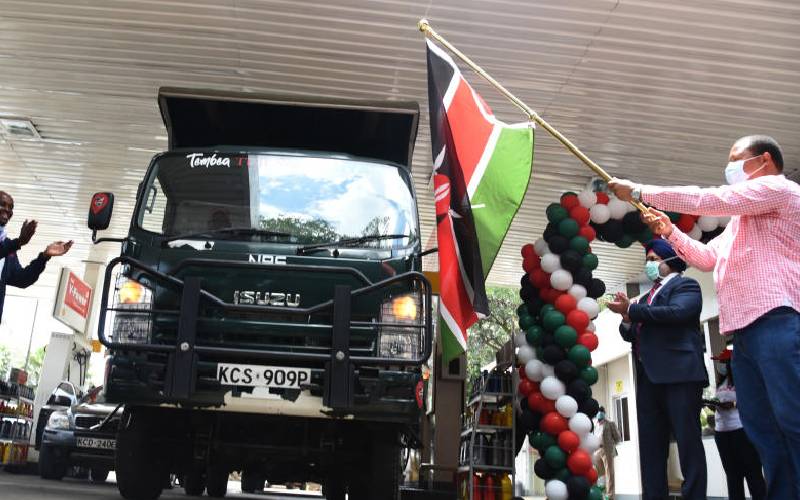 Community-curated experiences will be the next frontier of tourism in Africa following the Covid-19 disruption.
Speakers at the just-concluded Africa Travel and Tourism Summit in South Africa say home-grown experiences will be the catalysts to usher in a new kind of travel – one that is increasing the value of community and rural tourism. This, they said, will help the industry emerge with fresh actionable ideas after more than a year of inactivity.
The new kind of travel has spawned the health-conscious tourist, millennials seeking authenticity, and the lowering of barriers for women and people of colour by travel platforms.
Founder of Nairobi-based Sustainable Travel and Tourism Agenda, Judy Kepher-Gona said tourism thrives in places created by people who make it beautiful to experience.
"Travellers want to experience the food and the natural beauty of a place. But people travel to meet people. The core is people in those communities," she told the delegates in Johannesburg.
The two-day summit had the theme "Re-awakening Africa," and was tied virtually to delegates in Durban, South Africa and Lagos, Nigeria.
Kepher-Gona referred to the transformation of the Masai Mara National Reserve from having no local Maasai guides in 2005 to having almost all of its tour guides coming from the local community. "We argued that this is their livelihood and must be given to them. We then changed the narrative because they would not only be guides, they would be hosts too. Now, 99 per cent of hosts at Masai Mara are from the local community. They are not asking for handouts, they asked to be given a chance," she said.
Safiyya Akoojee, a director at law firm Thomson Wilks, said empowering communities means leaders need to effect change beyond political agendas. "We need to look inward before looking outward. Local communities, right down to the rural level, have doctors, nurses, carpenters, and other professionals who can help establish tourism in their communities."
However, delegates said for Africa's tourism to thrive, countries would need to ease borders and allow freer movement of goods and people.
"We have failed to create ease of access within Africa. Until we as Africa are aligned and have policies that integrate travel we will fail. We look at our own continent as a place where we should not spend time," said head of South Africa's Tourism Business Council Tshifihwa Tshivhengwa.
Sadly, Africa continues to rely on routes that were established during the colonial era rather than build new infrastructure.
"We talk a lot, we dream a lot, but we do not act. The tourist travels because she wants to enjoy herself, to enjoy different foods and landscapes. But the constraint is infrastructure," said Democratic Republic of Congo's ambassador to South Africa, Bene M'Poko.