The GoDown: Moving arts into the future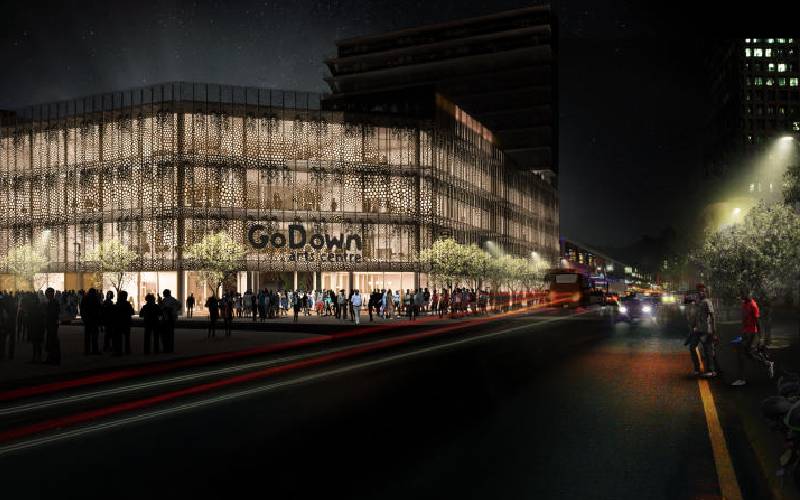 My last visit at the GoDown Arts Centre was in July 2016. This was during the Nai Ni Who festival, an initiative aimed at showcasing the diverse cultures in Nairobi.
The annual festival is one of the GoDown Arts - the most popular private performing and visual arts centre in the capital - programmes dedicated to giving the city a cultural identity.
Many artists call the place home. It is a pot that unpacks Kenya's national identity.
But the Dunga Road, Nairobi, situated creative hub has its gate closed, and the operation temporarily moved across town to Kayahwe Road, Kilimani.
This is the same spot I met Tabu Osusa, the legendary singer, producer and author behind the Ketebul production studio, a month ago.
The GoDown Arts Centre is being rebuilt into the first major public complex for performing and visual arts to be built since Kenya's independence.
The new look centre is designed to be an inclusive and collaborative space, with creative, performing and visual arts studios, galleries and a youth recreational centre, among other facilities.
It will have, among others; a multipurpose auditorium, art galleries, visual artist studios, youth recreational centre, children's creative studios, film and media studios and music and dance studios.
Meanwhile, at the new offices, a few exhibitors and arts training enterprises still carry on business.
"We are very excited about this transformation. The new rebuilt GoDown is a scale-up of the original place, three and a half times. The space that we occupied was about 7,000 square metres. We are going to about 25,000 square metres. It will be bigger than the Kenya National Theatre complex," says Joy Mboya, GoDown Arts executive director.
"We are getting into the fundraising and we are trying to see how this particular building can be built with local support. Every Kenyan who will make a contribution will have their name inscribed somewhere in the building. Any contribution is important," she says.
Joy has been the face of GoDown Arts Centre since it opened its doors in 2003. It was structured as a home, workplace, meeting place and an address for artistes.
The idea was to develop a diverse programme for training and development of artistes and art programmes.
Joy says that back in the 1970s and 1980s, individuals dedicated to the arts always fell in between the cracks. There were no concerted efforts towards the development of the arts as was the case in the other sectors.
"GoDown began with the interest of European and American funders trying to see how arts and democracy can be aligned. Of course, they were not coming in purely around the arts. They were doing so to promote democracy issues as freedom of expression is one that a number of funders begun to see as an area to support through art," says Joy.
The performer, cultural activist and outspoken advocate for artistes recalls how the 2000s came with a wind that pushed for a change in democracy and how arts became part of the multiple voices for this change.
Music groups such as the Gidi Gidi Majimaji Hip Hop group came up with the revolutionary Unbwogable hit, whose lyrics were skewed towards political change.
I ask Joy if this was a major reawakening time that could have defined that arts and democratic space.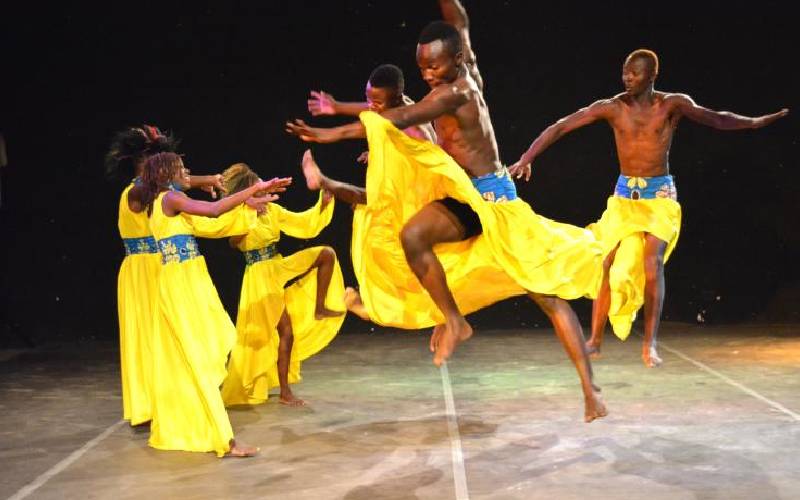 "Yes, it was. But reawakening is a word that one uses carefully because when you go back to post-independence when the Paa ya Paa Gallery was being set up, you acknowledge the early artistes like Ezekiel Mphahlele. Life goes in cycles and that is why it is important to look at history, or else one might think it has never been done before," she says.
Established in 1965, Paa ya Paa art gallery is one of Kenya's oldest and East Africa's biggest indigenous art gallery.
The gallery was set up to preserve art and culture in East Africa and promote the work of artists, musicians, poets and writers through exhibits and sales.
And come November 1997, fire engulfed the gallery, destroying the great historical collection that included sculptures, artefacts, paintings and more than 7,000 books.
Other art and cultural centres of the time included Sir Malin and Lady Sorsbie Gallery – which was based inMuthaiga, Nairobi, the New Stanley Gallery and the Chemichemi Cultural Centre. The Sorsbie Gallery's director was Mphahlele from South Africa.
Mphahlele, an activist in arts, culture and educational matters is one of the most revered writers and scholars, known for his literary works.
Regionally, before GoDown cxame to be, there was a disconnect across East African countries on the arts and cultural front. The Ford Foundation had begun to connect with artistes in Kampala, Zanzibar and Dar es Salaam and this gave GoDown and its activities a regional image.
Joy says that one thing GoDown got from this regional reach was an opportunity to create a regional entrepreneurship progamme where the institute would have artistes and creative industry leaders have residency training.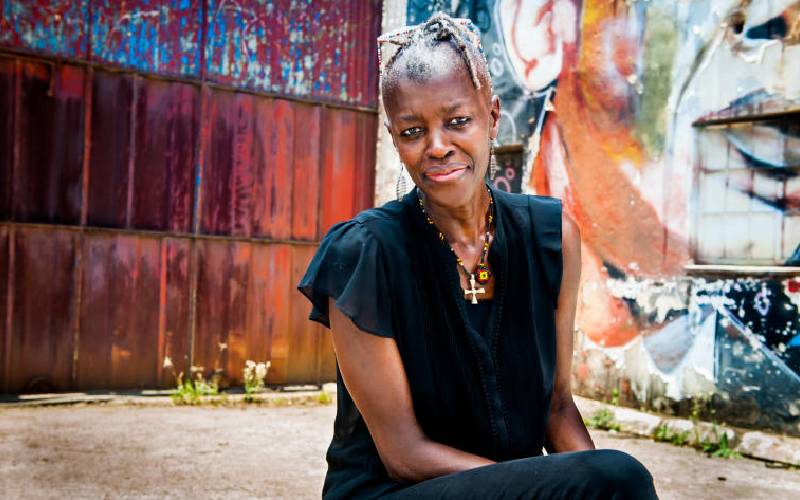 In building a community with common principles, they developed similar training in Uganda and Tanzania and begun exchanging skills with like minds like the organisers of the now popular Sauti za Busara festival, an annual event held in Zanzibar.
In reflection, Joy realises that art has always been a passion, and that she has always sat between the arts and sciences. She reminisces that if the coin fell differently, she would now be a scientist.
"I love the sciences as well. I am dead right in the middle. I love the idea of being very rigorous and intentional about facts and figures. I am also passionate about creativity, expression and innovation. All through my education, I was always doing both. In high school I took music the same way I took Physics and Chemistry," she says.
The Alliance Girls High School alumnae recalls that music was a lifestyle for all students then.
"Whether you liked it or not, you had to sing. Music was very much a part of Alliance, whether in the choir or small groups and we were very competitive in the music festivals. That for me was a very important space that I loved," she says.
Joy was a former Musikly Speaking band member, an all-women group, which blended Kenyan folk songs and Western harmonies before breaking up in 1989.
She had just returned to Nairobi from Princeton University when she found out the band members had moved on.
"I do not really miss the band because just like everything else, human beings move in cycles. Once something has shaped you, you move on," she says.
Today, Joy focuses her energy on rebuilding the GoDown Arts Centre.