Caine Prize to name winner, Kenyan in shorlist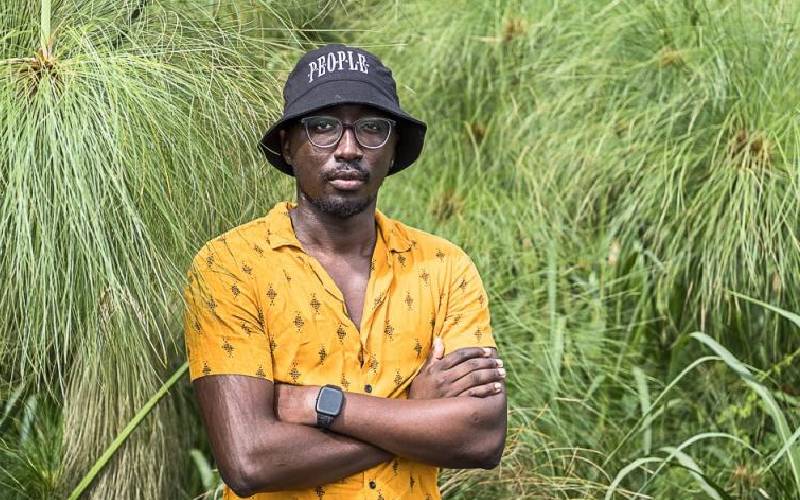 The 2021 AKO Caine Prize winner will be named tomorrow in a virtual event on the Prize's Youtube Channel.
In the running for the prize is Kenyan writer Troy Onyango (pictured), alongside four other authors from Ethiopia, Namibia and Uganda.
Announcing the shortlist early last month, the prize said the five stories were of "impressive craft and intelligent language", chosen from a multitude of submissions spanning over 22 countries.
Founding director of the African Writers Trust and this year's chair of judges, Goretti Kyomuhendo, said: "We were looking for literary excellence and great stories. It is clear that the wealth of stories presented to the Prize speak about the African experience from a multitude of perspectives and forms, while often centering the themes of love, loss, identity, hope and after life."
Onyango, the founder and editor-in-chief of Lolwe, an online literary magazine, was nominated for his story 'This Little Light of Mine' published in Doek! Literary Magazine, Namibia in 2020.
Interestingly, he's up against Namibia's Remy Ngamije, founder of Doek arts organisation. Ngamije was nominated for 'The Giver of Nicknames' published in Lolwe.
Shorlisted alongside Onyango and Ngamije are oreen Baingana (Uganda), for 'Lucky'; Meron Hadero (Ethiopian-American) for 'The Street Sweep' and Iryn Tushabe (Ugandan-Canadian) for 'A Separation'.
All the nominees have a richbackground in the literary arts, with tens of prizes between and nominations between them.
"It has been hugely encouraging to see consistently excellent editing throughout the stories put to our judgment, and we have enthusiastically noticed a large number of submissions from homegrown literary journals from the continent this year," said Kyomuhendo when the shortlist was announced.
The AKO Caine Prize for African Writing is a literature prize awarded to an African writer of a short story published in English. It was launched in 2000.
Previous winners from Kenya are Binyavanga Wainaina (2002), Yvonne Owuor (2003), Okwiri Oduor (2014) and Makena Onjerika (2018).