Taking a trip to the parks? Ten things you should know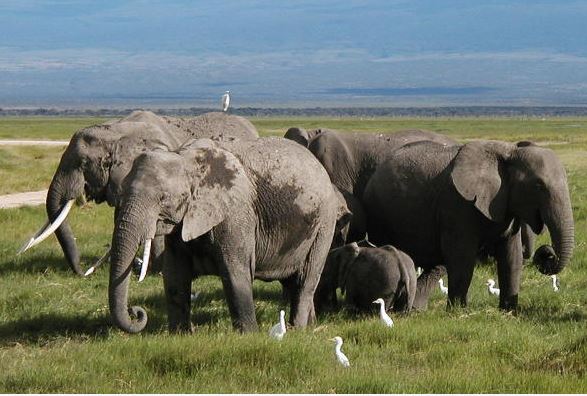 At the height of the coronavirus pandemic, Kenyans flocked to the country's national parks, reserves and sanctuaries in large numbers.
However, the visits showed how little most of us know about visiting such wildlife-infested locations.
Some used the wrong types of vehicles while others just made the wild animals scared due to their boisterous and cavalier manner behaviour.
If you are planning to visit any of the 23 national parks, 28 national reserves, four marine parks and six marine reserves, these are 10 reminders that will not only make your trip enjoyable but also protect you from unnecessary harm or possible run-ins with the authorities.
Get there early
If you are visiting a national park or a reserve, time is of essence. The earlier the better. Most wild animals and birds are most active during early morning. For example, big cats like to hunt very early in the morning before the heat takes the toll on them.
If you are among those who have never experienced a "kill" then you may need to wake up a bit earlier the next time you plan to do a game drive. While the cats hunt later in the evening too, you will be more concerned about getting back home than wait for a lion whose intentions may not be obvious to you.
Check your ride
Okay, the government has indicated that tourists are to be ferried to parks by designated tours vehicles, notably good off-road vehicles. A Probox or a Vitz (with all due respect to these vehicles) are not the ideal forms of transport to these areas.
Apart from safety issues, a higher vehicle offers a better chance of spotting that lion yawning in the undergrowth. Not to mention that the rough roads in some of the parks can rip apart your small jalopy.
No cash please
There are no cash payments allowed in government-controlled wildlife parks. Entry is by a pre-paid Safari card issued by KWS that should be loaded in advance.
However, you may need to confirm in advance that you can load the card in the park that you plan to visit rather than get disappointed upon arrival. Other payment options include mobile money as well as bank debit cards.
Authorities encourage visitors to adopt these cashless modes of payment that are both safe and convenient.
Where to stay
If you are a budget traveller, a number of our national parks contain very comfortable self-catering bandas and camping grounds. Most are usually in high demand all year round.
However, with advance planning you can get a booking through by paying some deposit in advance and the balance paid just before travel.
My favourite KWS guest house is Kamboyo, Tsavo West. It has four bedrooms for family and friends while wildlife gets to your doorstep, attracted by a nearby waterhole. Check for availability any such accommodation at the KWS headquarters along Langata Road.
Quiet please?
Animals hate to be disturbed, especially by pesky humans. Despite their ferocious nature, most animals will hide and scatter at the slightest hint of 'trouble.' Best practice? If you sight any wild animals, switch off the engine, stay still and take in the scene.
Remember, they saw you first before you even noticed their presence. They will pose for you as long as you behave.
Save the images
In this era of cheap 'smart' phones, everyone has become a wildlife photographer of sorts going by the tonnes of images posted daily on Instagram.
However, a phone is limited. Don't try to take a photo of that cheetah cub a mile away. It will show up as a dot on your phone. If you can afford, invest in a camera with a medium range lens – between 200-300mm.
Remember though that taking gear for professional photography within the parks requires advance clearance from the government. Don't be surprised if rangers ask to see your equipment.
Marine life is fragile
Kenya's coast is home to some of the most beautiful marine life in the world, thanks to the warm waters and rich coral.
Don't destroy the coral by plucking it while snorkeling. Global warming has done enough of this already.
Do not feed the fish (or any wild animal) and thus interfere with their natural habits.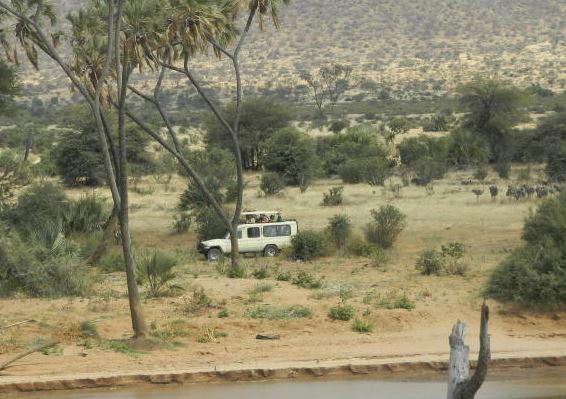 Dress the part
Going on safari is different from visiting your long lost cousin. While dress and grooming are personal matters, you do not need to break the bank to invest in some khaki pants, a good hat and sunglasses, and some sunscreen. Don your faded jeans if you still believe in wild beauty. Heels though just won't do.
Read the signs
If you are visiting the national park, you are the intruder. Park iko na wenyewe. And they walk, and run, on all fours. When they run, they are faster than you. Alight in designated picnic sites only. While you are not on many animals' menu, don't tempt them.
Time out!
Park regulations require that guests leave by six in the evening. You have already vexed the animals by day. Let them rest in peace (pun intended). In any case, you do not want a long altercation with park authorities or a possible fine.