My Story: Muscular and fabulously feminine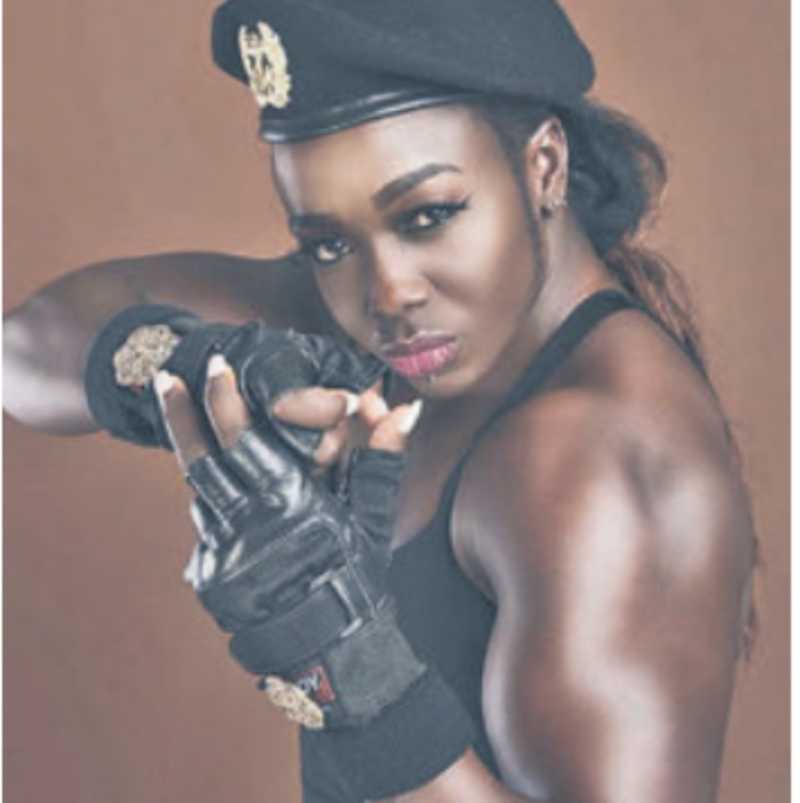 Renee Re, 35, has been called a she-male and is often perceived as a dangerous woman. But the soft-spoken beauty is anything but deterred from her body building ways.
"It takes a lot of courage to be yourself in a society that expects you to live by its standards," says Renee Karanja, commonly known as Renee Re. "Don't trade your authenticity for approval." Renee doesn't have the body that befits societal expectations of how a woman should look like, and consequently gets flak for it from time to time. She's gotten comments that she looks like a man, and there's a Facebook user who shares her pictures in online groups, calling her a she-male.
"It is surprising that the most people who pass criticism are women, but anyone who has the time to talk negatively about you while you're following your dreams and living your life the best way possible, it's because they envy what's inside of you that they wish they had, the will to be. My focus is always on God and the people who love and support me," she says.
She is a choreographer, dance judge, nutritionist and personal trainer. You probably remember from her stint as a dance judge in the sixth season of the Sakata Mashariki show and Kakuma Got Talent Edition 3 and 4. She has appeared in music videos of top artistes in Kenya and is currently working on the Twaweza Live Concert Tour as a choreographer.
When she was in primary school, Renee, the second of four children, got to witness her elder brother's transformation from being plump to masculine using weight training.
"That made me curious about body-building. I would buy international magazines featuring body-building athletes just to admire their unique physiques. But since I didn't have the proper exposure to know how to start, I put it on hold and waited for the perfect time to start."
In her later years as a dance performance artiste, she joined a gym and got to meet body-building experts who guided her. For the first two and a half years, her training was sporadic because of her dance career -- she was a dance performing artist from 2003 to 2014 -- but soon found a rhythm.
Building muscle
She trains five days a week, each session going for one and a half hours, and rests on the weekends. Her training routine involves high volume training, each body part getting three types of exercises involving 3 sets of 12 reps each. She does cardio for 35 minutes twice a week. "My favourite exercises are the dumbbell squats, deadlifts, military presses, to name a few. They are not easy and they use a lot of my energy but I get progressive explosive strength. My worst exercise is the bench press chest workout all because the injury on my shoulder can't allow me to do because of the pain I feel, so I compensate with lots of chest machine workouts," she says.
Renee's diet consists of high carbohydrates and lean proteins, and the foods are baked or boiled. She says: "The eating part of this process is not the easiest because I have to eat even when I'm not hungry." (She usually has six to eight meals spread evenly throughout the day.)
It has been six years and "body-building is the best choice I ever made and I live it as a lifestyle," she says. "My favourite body-building moment so far is being able achieve my body goals with the support of great people. In my past years as a dancer, I used to be under-weight, weighing around 46 kg. Now I weigh 76 kg. Most people I meet compliment me a lot and admire my hard work while there are some who always think that I'm a violent person and they'd wish not to be in a fight with me," Renee says, laughing. "It's an assumption that muscle is trouble. But I'm completely the opposite of what people think of me from their first glance."
She has learnt a lot throughout the years, lessons such as there is no limit to growth considering she was under-weight when she started. "Each year I set my goals and I work endlessly to achieve them. When I look back and see how far I have come, I couldn't be happier."
Renee has no plans for competing. "My focus on body-building is mostly based on the business side of it because I am a personal trainer and I teach stage performances for body-building athletes," she says.
She is in a serious relationship and loves to spend her free time watching movies, with her dogs and hanging out with friends.
Tips for beginners? "Always know exactly what you want so that you don't waste your money and time in the gym. You must have a goal. Once the goal has been identified, budget for a gym membership and a personal trainer who will guide you every step of the way to reach your goals instead of training alone aimlessly not knowing the required steps to take."