Bags are a woman's best friend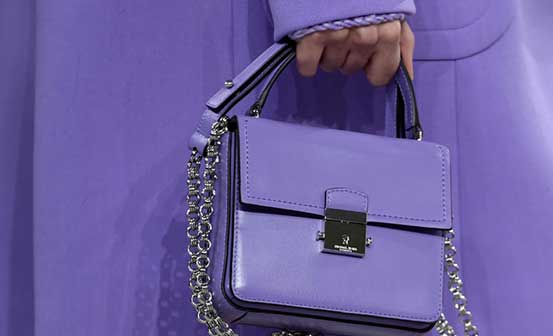 There is a clear. A clutch. A purse. A two-in-one. A briefcase-handbag.
"No, daddy, that's a sling: not a handbag and this one you know: it's a travelling bag."
Off-head, those are the types I can remember. And for you all who are in the Clueless Class of 2016, those are types of bags.
Funny. I always thought a handbag was a handbag. As in, a bag made of leather or synthetic material, in which a woman puts her stuff.
(See the place where daddy is mentioned? That is my nine-year old daughter correcting my faux pas. Great. Just great. I am now getting handbag schooling from a child).
And the "adult classes" continue ... The one that I got right was a traveling bag.
Then I almost blew it when cluelessness got the better of me, and I blurted that a huge handbag is a traveling bag.
"It is not the size that determines if one is a traveling bag and another is a handbag," I was schooled. "It is the design."
"Potato. Poteyto. They all look the same to me. Like bags one would stuff two million dollars in, and still have enough space left to stash a loose 791 million bob."
"Pooh." That is what met my comment. Man, men sometimes say the darnest things.
Me: "Must a woman have all these different handbags?"
Wife: "Uh-huh. Different occasions and purposes for different handbags."
My bad. I always believed that, the world over, women use handbags for the same purpose: ferrying miscellaneous goods and secrets.
I am still trying to wrap my manly mind around this: "Why do women put their purses inside their handbags? Why not just put the darn little thing in your pocket, and be 'hands-free'?"
In the handbags' department, things do not work this way. A man's wallet goes into his back pocket. That is a lesson a boy learns while he is still in diapers.
But a woman's wallet goes inside a purse, which goes inside the pocket of a handbag ... or a two-in-one.
Speaking of which, I do not get the two-in-one fad. For those brothers still not in the know, two-in-one means just that. A handbag within a handbag.
Me: "What do you do with a handbag within a handbag?"
Wife: "You men will never understand these things."
And I am thinking, "Do you know how that sounds? That is, from a man's perspective. Wallet within a wallet."
This is just me. But I am of the opinion that the only people "allowed" to have more than one wallet, at one time, are pocket rearrangement experts. Pickpockets.
I am made to understand that a woman will look classy if she removes a purse, which is tucked inside a two-in-one. That must take loads of dexterity. Especially if your phone is ringing off the hook, and the two-in-one is packed with a week's supply of goods and secrets.