Mr Nice: Man from Moshi denies he ran away when music scene in Tanzania became too hot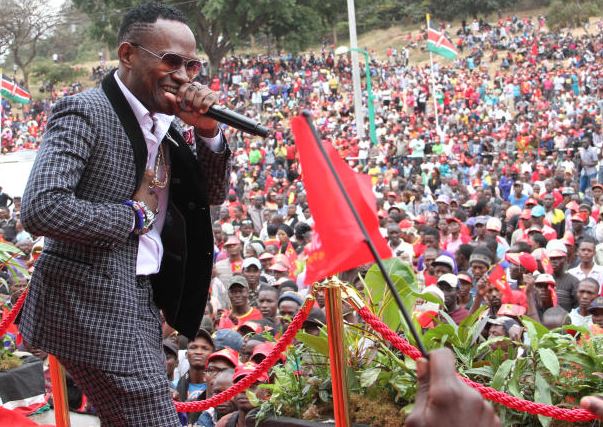 It has been three years since famed Tanzanian singer Lucas Mkenda aka Mr. Nice moved to live in Kenya. It is here that he established his music recording studio. Dubbed Takeu Music Empire, his music trademark, the singer has made a slow, but sure, comeback move.
On a Wednesday morning, we drive to Mlolongo town. It is here that the singer calls home. We are ushered into the studio by a receptionist.
She informs us Mr Nice has gone to hospital for check-up after he was involved in a road accident about three weeks ago.
The well-equipped studio is work in progress. As we sit and wait, clients, mostly young upcoming singers, keep streaming in, some for their scheduled recording sessions. Soon, the booth gets busy.
Few minutes later, Mr Nice drives in. The surgical stitches on his face — two on his right jaw and another on his right ear — have just been removed.
It is the first time, since the accident that left him hospitalised for a week, that Mr Nice is out of the house and back to the studio.
God loves me
"I was headed to Nyahururu and Nanyuki for an appointment with a political party leader, who wants me to work on a partnership around BBI and next year's elections. Unfortunately, I was involved in a road accident. I suffered serious cuts on the right side of my head after the car rolled. Thanks to God, I had belted up. God saved me because He has a lot in store for me," says the Fagilia hitmaker, whose trademark dancing style and music lyrics made him one of the biggest stars across East Africa in late 1990s and early 2000, long before the new crop of musicians came to the scene.
"I have been living here (Kenya) for over three years now and I have made up my mind that this is where I want to invest and live. My business plan is tailored around here. Not Tanzania. From Kenya, I have been able to work my music tours in Uganda, Rwanda and Sudan and I am convinced that this is the springboard of showbiz across East Africa. In simple words, I am where the business is," he says.
At his prime, Mr Nice was the biggest music export from East Africa.
From Kidali Po, Fagilia, Kikulacho, Rafiki, Friday Night and Mbona Umeniacha – off his four albums, his songs ruled the airwaves. He was such a buzz and everyone wanted a piece of him.
He remembers one of his biggest concerts in Nairobi back in 2005, a street party on Baricho Road, where fans forced their way through the security barrier and got on stage to dance with him.
"I recall how top emcees back then, like Big Ted (Thomas Kwaka) would hype my stage act and promote my shows. Kenyans supported me and that explains why I have a great connection with them. I always feel safe and at home here. This is where I made my first million, then many more after," he adds.
And when the cash flowed in, Mr Nice says, controversies were not far behind.
From accusations of pride, to beef with fellow artistes, the stars started turning against him.
In Tanzania, Ali Kiba was coming up as the new big name, leading to rumoured bad blood between the two, something Mr Nice denies to-date.
Among the new crop of artistes was T.I.D (famed for Siamini), Z. Anto (of Binti Kiziwi), Marlaw (with Bembeleza), Mr Blue (of Mapozi fame), Matonya and TMK Wanaume. Then there were Professor Jay, AY, Mwana FA, Rhino and Joh Makini.
The biggest controversy was the 'Mac Muga' beef between him and Ali Kiba.
Recorded in 2007 when Mr Nice's star had started to dim, Ali Kiba's Mac Muga hard-hitting song was widely seen as an attack on Mr Nice.
The song, was about a man, who at the epitome of his fame and fortune opted to live a carefree lavish lifestyle, spending his riches with women away in big cities (South Africa) before he went broke, returning home a poor man with nothing to show for his past life.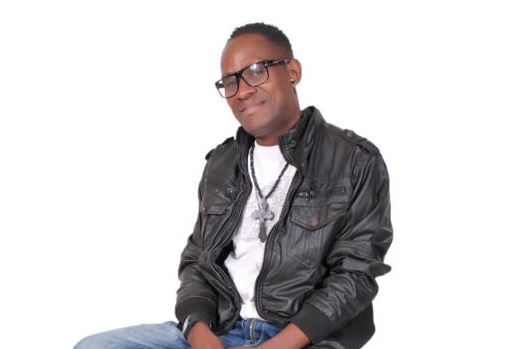 It wasn't me
"Mac Muga was never about me. Someone with an ill-motive made it appear like Ali Kiba was attacking me, which was not the case. I have never lived in South Africa. Besides, back then, music shows were not paying as much money unlike today," says Mr Nice.
Then there was the claim that some of his songs were sampled, something he laughs off.
"Let somebody, just one, show me evidence that I ever sampled anyone's song. I am also aware that there is a group that thinks I left Tanzania because I could not keep up with upcoming artistes. Others said I was sickly and I had come here to hide. Clearly, I am not here to prove my critics wrong," he challenges.
His phone rings. It is his mother calling from Tanzania.
She is checking up on him after the accident reports and the Covid-19 lockdown situation in Kenya, and wants to know if he plans to go home anytime soon.
Mr Nice's latest song are inspiring singles with a religious leaning. I Believe In You, a gospel hit he released last year was the first in the series that seems to show the new direction the man from Moshi now in his 40s is taking.
Known to keep his relationship issues quiet, Mr Nice is cagey to discuss rumours that he has grown-up children and a family he has been looking after.
Keep off family talks
Instead, he divulges alluding that real men keep their family talk 'in the bedroom'.
"Like I said, I have done good investment and I am happy with what I have done with my career so far. I have my music empire up and running, my housing investment in Machakos County and well, I am driving a good car. At the same time, I am taking care of my family including my dear mother back in Tanzania. I thank God for all he has done for me and it is only meaningful that I give back to society," he notes.
"I have a lot of music, mostly from my previous albums that needs to be reworked, but I am not under pressure to start 'trending' through controversies as it is the in thing with artistes seeking fame," he says.
He adds that he wants to bring positive change to society.
"I want to lead by example for producing good music that addresses issues in the society as I mentor the new generation," he concludes.