Radio to pay Sh1m over derogatory comments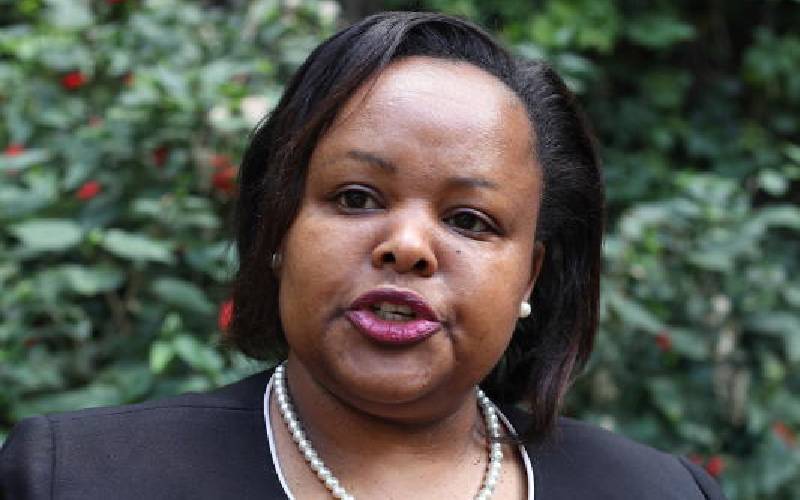 Homeboyz Radio has been fined Sh1 million over derogatory comments made by its presenters that have been interpreted as promoting gender-based violence.
Communications Authority of Kenya (CAK) Acting Director-General Mercy Wanjau has also suspended the station's morning show, Lift-Off, for six months over the comments it said breached the Programming Code.
This came as Radio Africa Group, the parent company to Homeboyz, terminated its breakfast presenters Shaffie Weru, his co-host Neville Musya and a popular disc-jockey Joseph Munoru alias DJ Joe Mfalme, over their utterances.
The three, in their conversation, faulted a victim of gender-based violence for what befell her.
Ms Wanjau also directed that the station should train and sensitise its staff on gender issues as well as Programming Code.
Homeboyz Radio should also publish an apology to the masses in two newspapers with nationwide circulation and air the same during prime time for the next five days.
The station has also been asked to review its editorial policy and align it with law on gender requirements.
"The station exposed a victim of Gender-Based Violence to ridicule and implied that it was the victim's fault that she was targeted and assaulted," said Wanjau.
The clip of what Kenyans on social media termed as distasteful conversation glorifying rape was deleted.
"Why is this still on here? This conversation stinks. This is not the way brothers. Victim shaming is a stupid act itself. Do better," wrote Bien-Aimé Baraza of Sauti Sol.
Media personality and podcaster Adelle Onyango said: "This is quite sad that on a national platform, you would normalize sexual violence. It is sad that instead of having a candid conversation about the male aggression that women face when they say no (so many women have been killed or raped for this), you would instead blame women and tell us what we are doing warrants being thrown off the twelfth floor."
In a statement, Radio Africa Group stated that the decision to fire the three was reached after a comprehensive review of the comments made on the station's Thursday morning show, adding that the topic in discussion was neither approved nor authorised by the management.
"Our partners and listeners will not be surprised by this action to terminate their services as it is the right thing to do. The comments were neither authorised, approved nor cleared with the company nor was the subject discussed," said Somoina Kimojino, the station's general manager.
Media Council of Kenya yesterday lauded the move by the media house after its management ran apologies.