Why Eric is in trouble over 'Wife Material'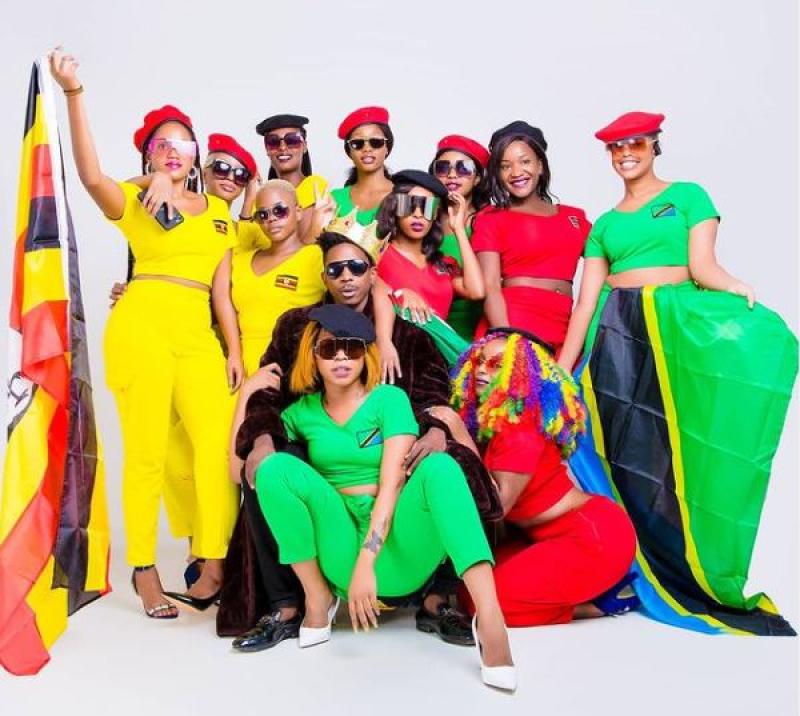 First came a public announcement that Eric Omondi was looking for a wife.
Then followed a roller-coaster of events where would-be 'brides' vied for the attention of the groom.
Eric later "wedded" the winner, a pop singer. It was a choreographed script.
When Eric asked his millions of fans to vote for who would become his wife from the nine finalists, they presented to him Carol Kimweru of the BandBecca singing duo.
"We are now family and I hope you all make it for the wedding. Finally, I want to say a big thank you to Kenyans for walking with me through this journey and for helping me get a wife," Eric announced through a social media post, telling Carol: "I can't wait to spend the rest of my life with you and make beautiful babies."
"I found my prince charming. I believe you deserve it and the universe will serve it. As soon as I saw you, I knew an adventure was going to happen. Baby I love you so much and as this new chapter unfolds, I promise to love you and always be beside you every step of the way… Home is wherever I am with you," said Carol.
Watching her fall into the arms of her social media created 'hubby', the bride was over the moon. The witty Ride or Die singer said the magic 'Yes I Do' on January 5 at a private ceremony.
Carol's parents were there to witness the union. So believable it was that thousands took to social media to congratulate the new couple.
Drama act
Two months on, many have wisened up that it was a drama act. Wife Material was a reality show.
And as the comedian announced the start of the second season this week with contestants from across East Africa, all the demons were unleashed.
On Thursday, a video made the rounds on social media, with the comedian's Wife Material Season 2 contestants fighting. The altercation happened during a bash meant to mark Eric's birthday.
Eric shared the video on Instagram and it attracted several views.
Hours later, what might have been a choreographed episode, turned into bitter reality as the long arm of the law caught up with the comedian.
Dr Ezekiel Mutua, the Kenya Film Classification Board (KFCB) CEO, commonly referred to as Kenya's 'Moral Cop', released a statement announcing that Eric had been arrested for violating provisions of the Films and Stage Plays Act Cap 222 of the Laws of Kenya by producing and distributing unauthorised film content dubbed Wife Material.
"The said comedian will be arraigned for contravening the law. The Films and Stage Pays Act Cap 222 provides, inter alia, no person shall exhibit any film at an exhibition to which the public are admitted or distribute such film unless he is registered as an exhibitor or distributor by the board and issued with a certificate," the statement read.
Mutua remained firm that his board would take all possible legal means to curb production and exhibition of unauthorised films on any platform meant for public exhibition.
The comedian and part of his cast were arrested on Thursday evening and locked up at the Central Police Station in Nairobi.
Eric was freed yesterday on a Sh50,000 police bond and is expected to appear in court on Thursday next week to face charges pertaining to production of explicit content not licensed by KFCB.
Speaking to the Saturday Standard minutes after his release, Eric claimed he had already reached out to Mutua to find a common ground on the issue.
'Handshake' push
"I called Mutua and spoke with him for almost an hour talking of how we can have a 'handshake' on the issue. He was kind to me and reasonable throughout the talk and I am happy that through this we will find an amicable way forward," Eric claimed on social media.
Asked if he thought KFCB was right on its stand that Wife Material was explicit content, the comedian said all he was trying to do was take the Kenyan drama show to the next level.
He said that he neither planned to break any laws on film making nor moral standings but was only contributing to the enhancement and development of good content.
"You see, we produce content every day and this is just one case of the shows Kenyan content producers are making every day. To take this to the next level, I decided to invite contestants from Tanzania and Uganda to participate in Wife Material Season 2.
"We have already recorded the entire season and produced it and all we were waiting for was to air it. However, due to the prevailing circumstances, we are putting that on hold," he added.
The Wife Material show has attracted both support and criticism from Kenyans and fans across East Africa.
After Eric was arrested, opinion on social media was divided, with some applauding KFCB while others said that Eric was simply trying to make a living by doing what he does best — comedy.