Polo: Patrick Mavros and White Cap set for tough contest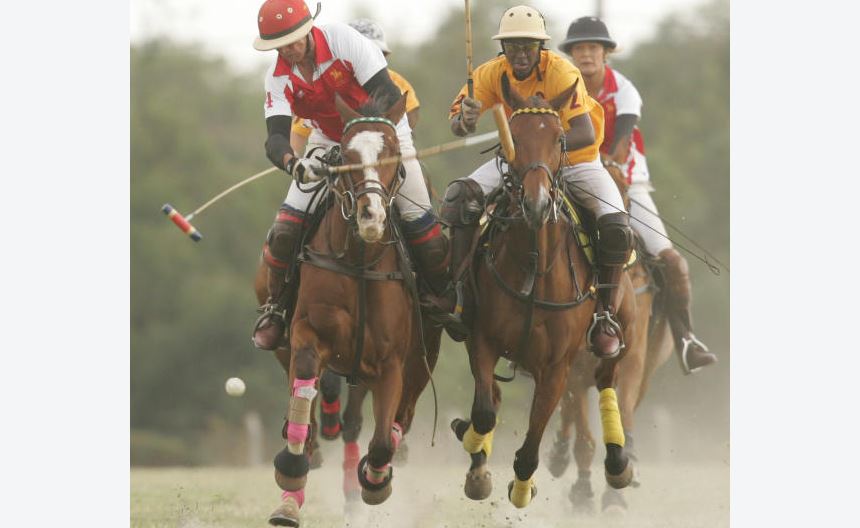 Patrick Mavros beat White Cap Lite 11-6.5 to storm into finals of 6-Goal White Cap Nairobi International Polo Championships at Nairobi Polo Club yesterday.
Handicap three Mbu Ngugi, Tarquin Gross (four) and Jose Craig (three) scored for handicap 6.5 Patrick Mavros in the four chukkas while White Cap Lite, who started the match at the advantage of half fraction of a goal, scored three goals each through Mini Trappe and Gordy Millar.
White Cap team of handicap 5 Casimir Cross, Ben Stonewigg (1), Tom Stonewigg (0.5) and Sacha Craig humbled Toyota 9-3.5 in the second semi-final to set date with Patrick Mavros in the finals.
The Toyota team comprised handicap five South Africa international Brad Mac Gibbon, Harry Griffiths (1.5), Hiromi Nzomo (0) and Jadini Nzomo (0.5).
The tournament attracted players from Kenya, Tanzania and South Africa and serves as a curtain raiser for the 14-Goal Nairobi International Polo Championships.
The 14-Goal competition will feature players from United Kingdom, South Africa, Tanzania, Kenya and New Zealand.
Get the latest sports news updates. Subscribe to our SMS sports service by texting 'SPORTS' to 22840.
In the losers cup semi finals, handicap 6.5 Samurai team of Tanzania's Hansi Bruins (3.5), Jules Camm (2.5), Jenny Camm (0.5) and Phyllipa Gulden (0) beat Governors Camp 8-6 to glide into finals. Bruins (five) and Jules Camm (three) scored for Samurai.
For More of This and Other Sports Stories Subscribe to the Standard Epaper
LATEST STORIES