Mombasa County marks milestone in IDPA shooting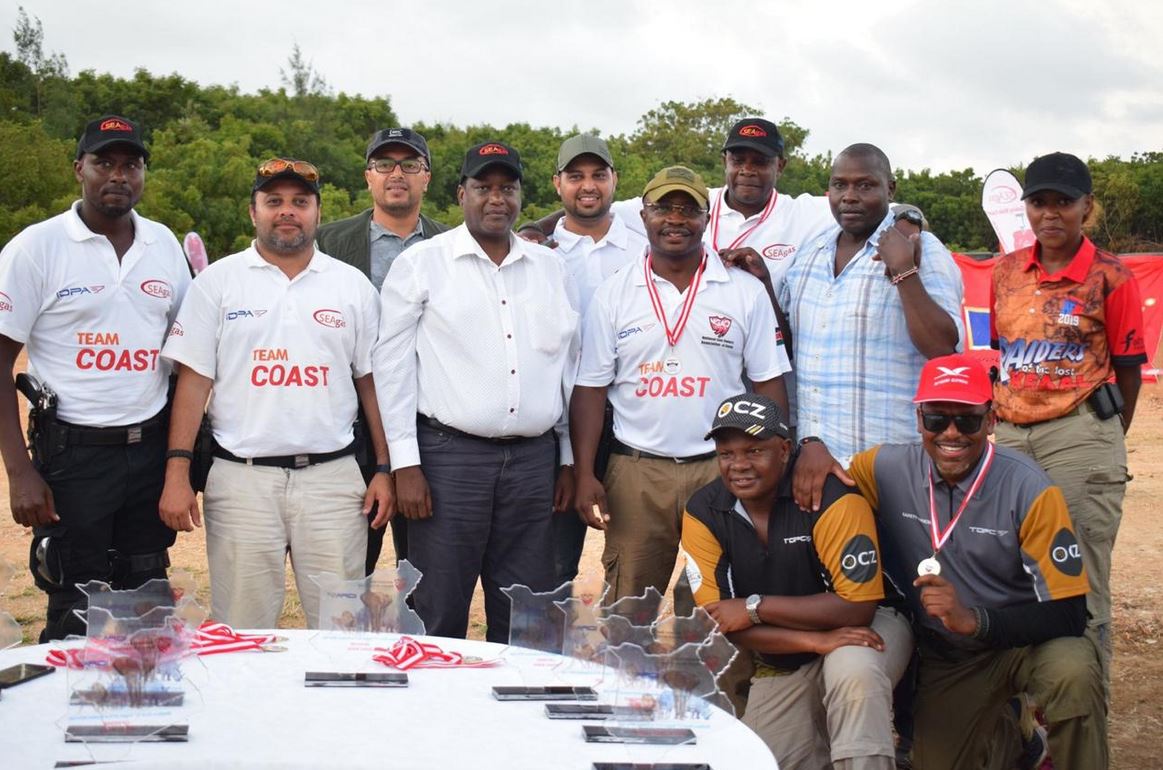 The National Gun Owners Association (NGAO-Kenya) marked a great milestone over the weekend by running the first ever sanctioned International Defensive Pistol Association (IDPA) match sponsored by Crown Paints PLC and SEAgas Ltd among others.
The shooting competition hosted at the Bamburi Rifle Club Range in Mombasa, attracted over 100 shooters drawn from the disciplined forces and civilian licensed firearm owners
Shooters had to contend with 8 courses of fire (COFs) in a variety of scenarios shooting on the move, while kneeling, from a vehicle and other technical scenarios as conducted in IDPA international matches.
Most shooters felt that the COF's were extremely challenging so they had to put their act together physically and psychologically to be able to shoot on target.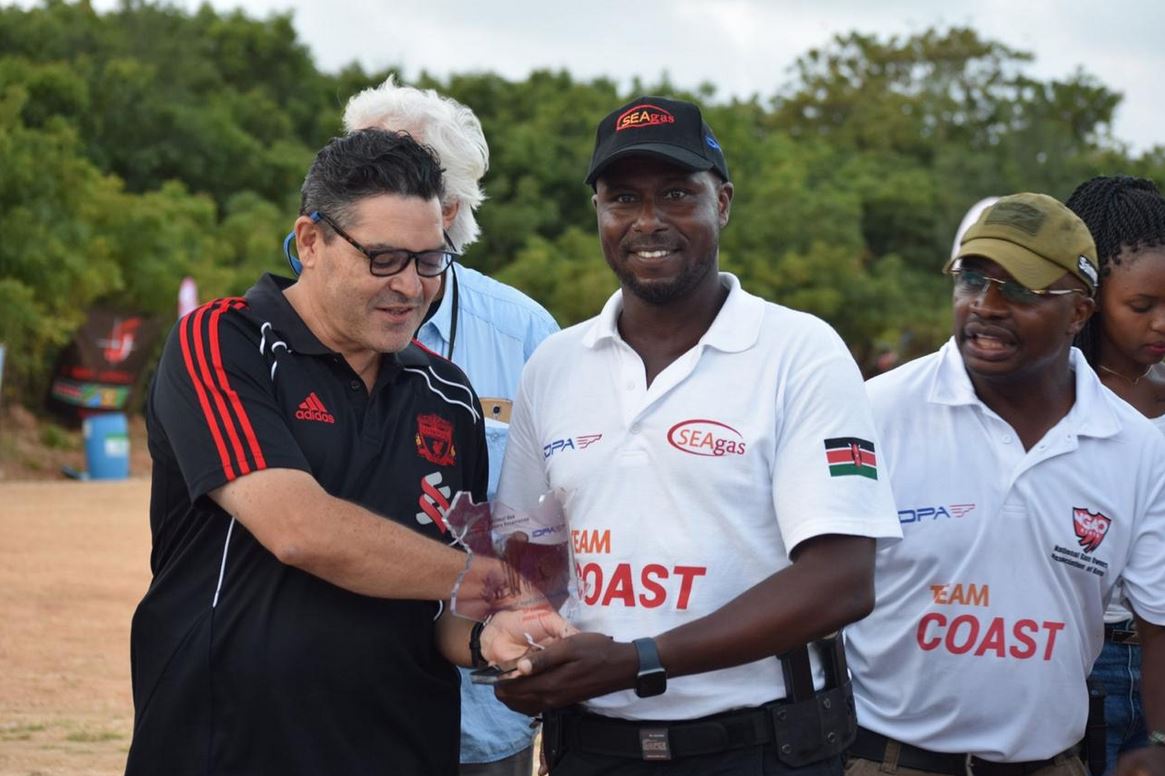 Team Coast led by team captain Abdulhakim Daud lived up to its recently coined slogan " We will show them dust" by putting up a spirited fight which saw them clinch 8 trophies and emerge overall winners in several categories.
Omar Moosa clinched the Novice SSP Overall title and was promoted to the Marksman category. Ibrahim Ndung'u lifted the SSP Marksman overall title. Soi Kilonzo from Coast was 4th overall.
Get the latest sports news updates. Subscribe to our SMS sports service by texting 'SPORTS' to 22840.
Eng Robert Nyamongo bagged the ESP division overall winner, Eng Sammy Onyango the SSP division overall winner and Maheer Omar, at 19 years of age, took home the CCP division overall winner.
In the ladies category Belinda Akoth lifted the lady SSP Marksman overall trophy, whereas Elizabeth Cherono and Elizabeth Washiali followed closely in 2nd and 3rd position .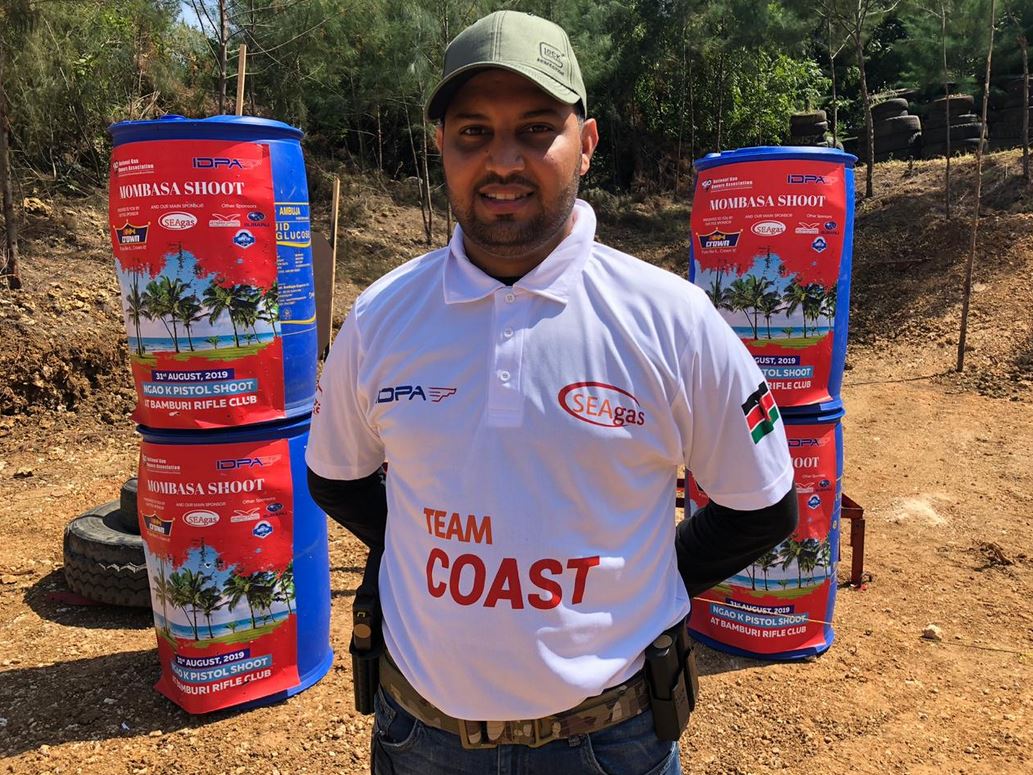 Leila Awale clinched the lady Novice overall title. In the Law enforcement category S/Sgt Stanslus Masha took the top honours followed by Cpl Benjamin Muema, both from the Kenya Prisons Staff Training College.
The event was graced by Kenya's ambassador to Cuba and patron of NGAO-K, Amb Anthony Muchiri, representatives from the Firearms Licensing Board Vincent Wahoro and Martin Kilonzo, senior Mombasa county government executives, Bamburi Rifle Club Chairman Joe Leichum and vice chairman Alfie Warshow among others.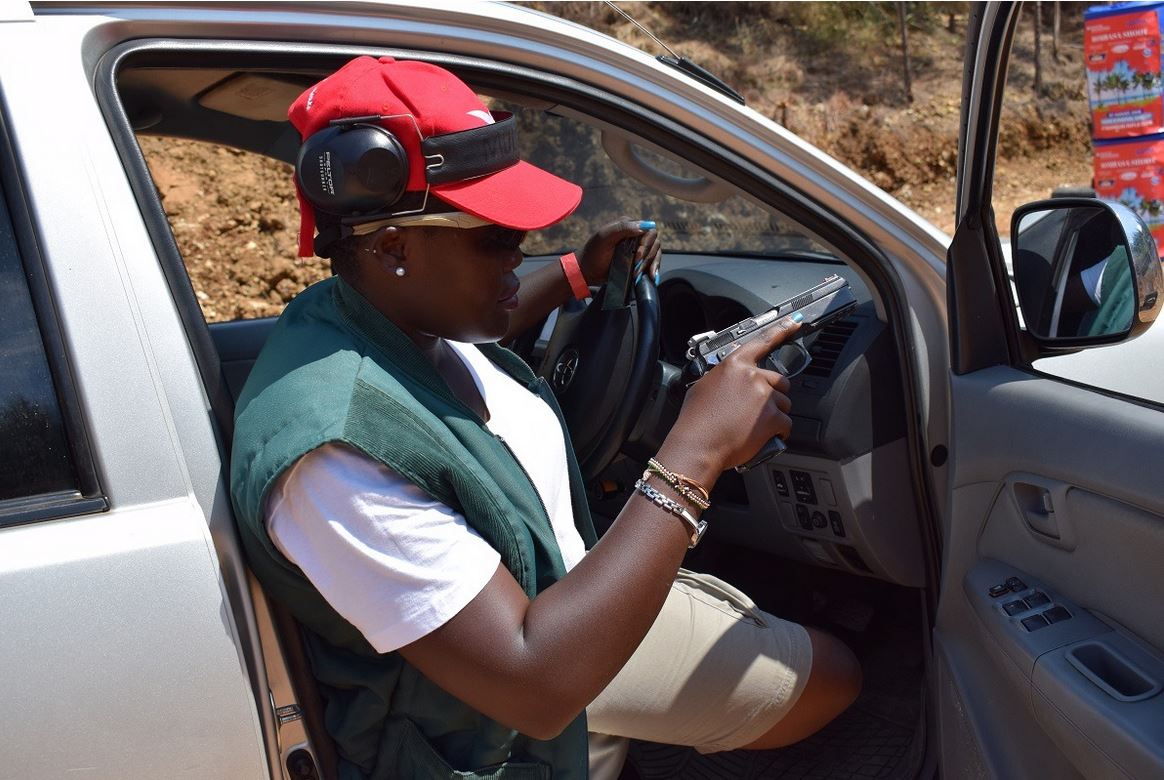 Amb. Muchiri expressed his appreciation to the people and the county government of Mombasa for welcoming and supporting shooting sports in the county saying it is going to help in boosting sports tourism in the county
Also present was the minister for Trade, Tourism and Investment Mombasa County Mr. Fawz Rashid.
"We have taken the initiative to support sports tourism in the county to promote social cohesion and co-existence. Some of the games we are currently involved in are like beach boxing which we want to start at the English Point Marina, biking with Coast riders/bikers Association, rowing in partnership with the Kenya Rowing Club in Chuda, all these are aimed at promoting best practices in the county. Fawz said.
The Chairman of the National Gun Owners Association Anthony Wahome commended the NGAO-Kenya Management Committee and all partners for working together to make the event a huge success.
A number of shooters rained praises on Match director Sammy Onyango for helping transform the Bamburi Rifle Club Range into a world class range from one bay to a record 12 bays in one week.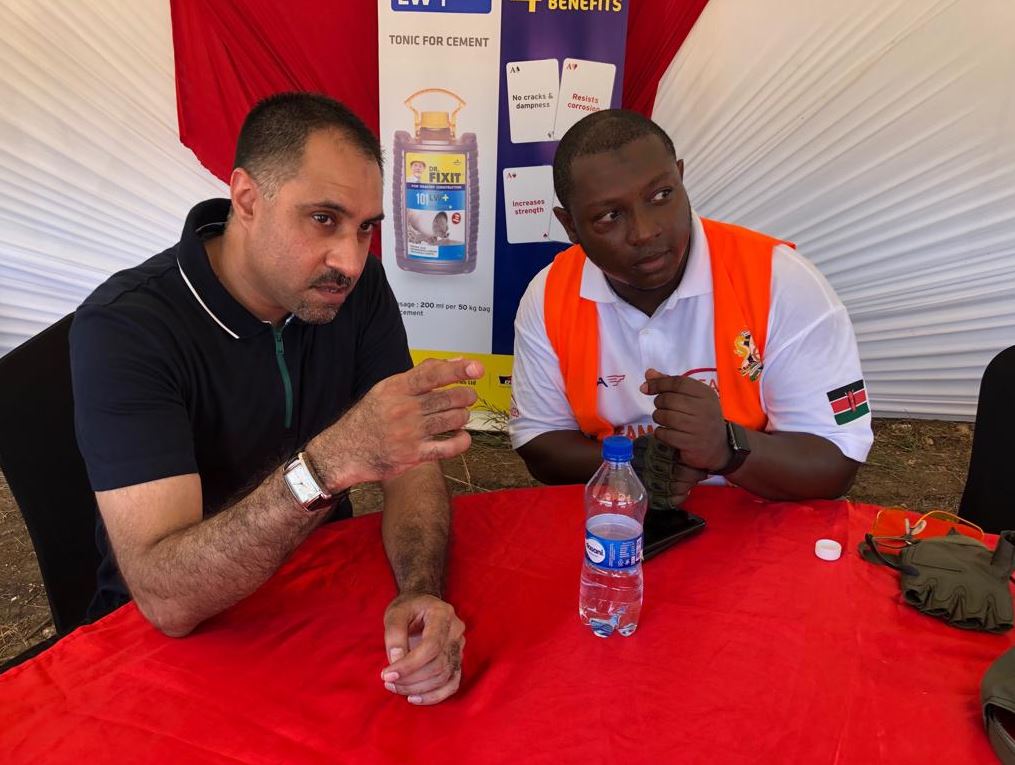 On his part Sammy Onyango said it has taken energy, dedication and sleepless nights with the assistance of Range officer Assad Kashmiri who won in the BUG category and Peter Njoroge among other members from Mombasa to transform the Bamburi shooting Range to what it now is!
Top 10 overall winners
Robert Nyamongo ESP 150.64
Sammy Onyango SSP 158.99
Eric Wachira ESP 164.16
Soi Kilonzo ESP 185.27
Daniel Kyallo SSP 187.90
Mohammed Omar SSP 190.13
Anthony Wahome ESP 192.58
Eric Ngumbi SSP 200.75
Mahir Omar CCP 203.00
Peter Muli SPD 207.64
FULL SCORES :
Trophies
1) SSP novice overall winner - Moosa Omar
2) SSP novice 2nd place - Tony Munene
3) SSP novice 3rd place - Said Mohammed
Trophy
3) CCP novice overall winner- Taib Muzahim
Medals
4) CCP novice 2nd place -Elias Kavwangi
5) CCP novice 3rd place- Patrick Makau
Marksman
Trophies
1) SSP marksman overall winner- Ibrahim Ndungu
2) SSP marksman 2nd place- Benjamin Muema
3) SSP marksman 3rd place - Belinda Akoth
Medals:
1) ESP marksman- Dafton Mwitiki
Sharpshooter
Medals:
1) SSP sharpshooter overall winner- Stanslus Masha
2) CCP sharpshooter overall winner- Peter Njoroge
3) ESP sharpshooter- Soi Kilonzo
Expert category
Medals:
1) SSP expert overall winner- Daniel Kyalo
2) ESP expert overall winner - Eric Wachira
medal;
3) CCP expert overall winner- Maheer Omar
Master category
Medals:
1) ESP master - Eng. Robert Nyamongo
2) SSP master winner- Sammy Onyango
Division winner's trophies irrespective of classification)
1) Overall winner ESP division- Robert Nyamongo
2) Overall winner SSP division- Sammy Onyango
3) Overall winner CCP division - Maheer Omar
LADIES
Trophies;
1) Lady ssp marksman overall winner- Belinda Akoth
medals; marksman
2) Lady SSP marksman 2nd place - Elizabeth Cherono
3) lady SSP marksman 3rd place - Elizabeth Washianga
Novice;
Trophy;
1) Lady novice overall winner- Leila Awale
High law enforcement
Medals: only for novices
1) Law enforcement overall winner- Stanslus Masha
2) Law enforcement 2nd place- Benjamin Muema
OTHER TROPHIES
Trophy; ( 50- 64 YRS)
1) High senior - Tony Munene
1) Most accurate ( no honts)
Overall winner - Sammy Onyango
For More of This and Other Sports Stories Subscribe to the Standard Epaper
LATEST STORIES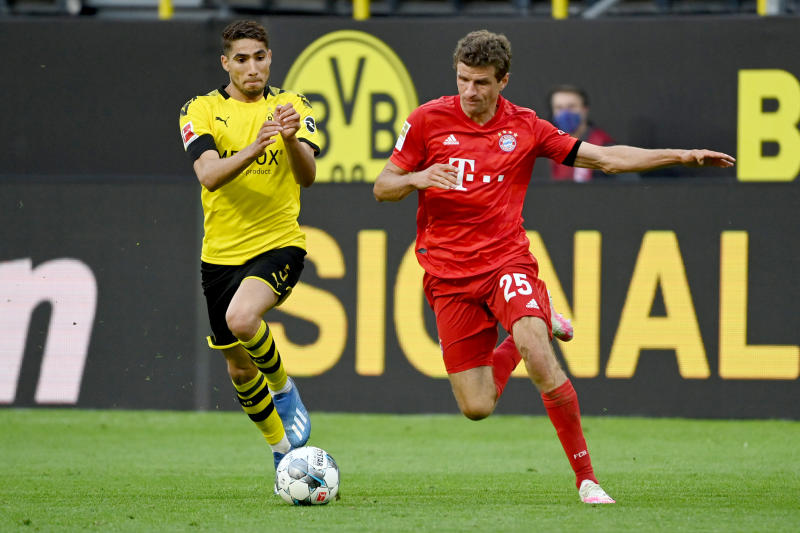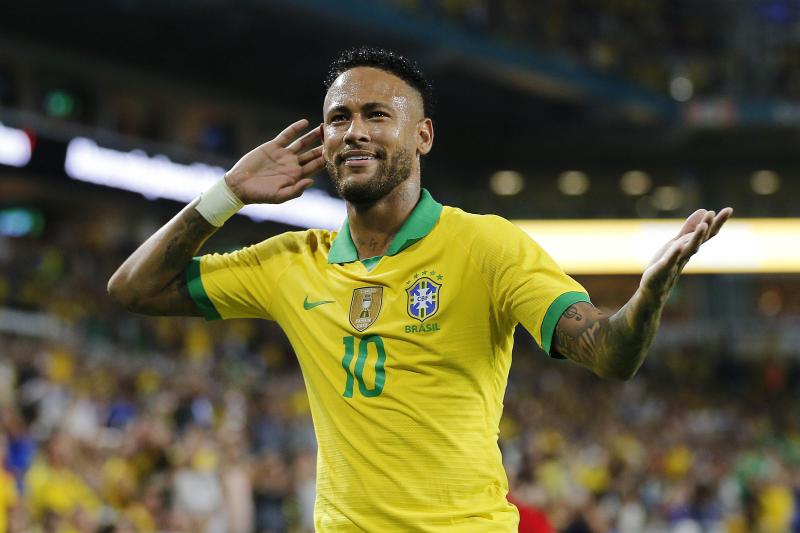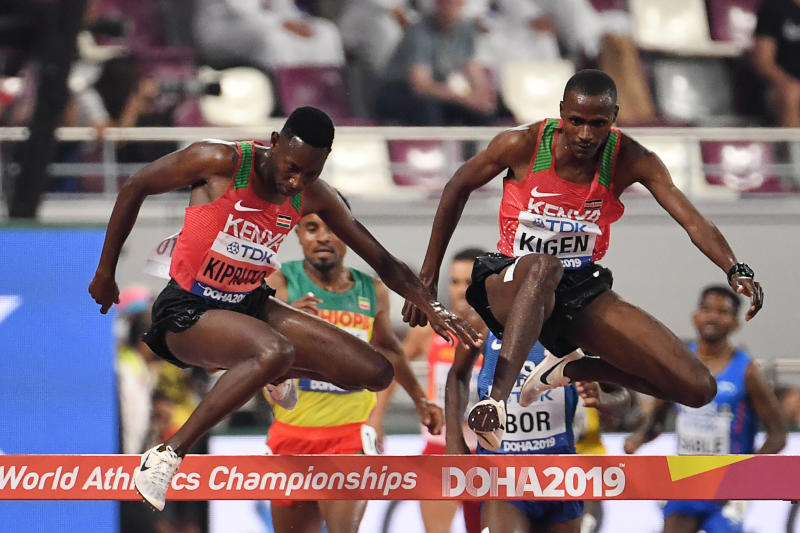 POPULAR HEADLINES