London Marathon: Eliud Kipchoge and Brigid Kosgei's career achievements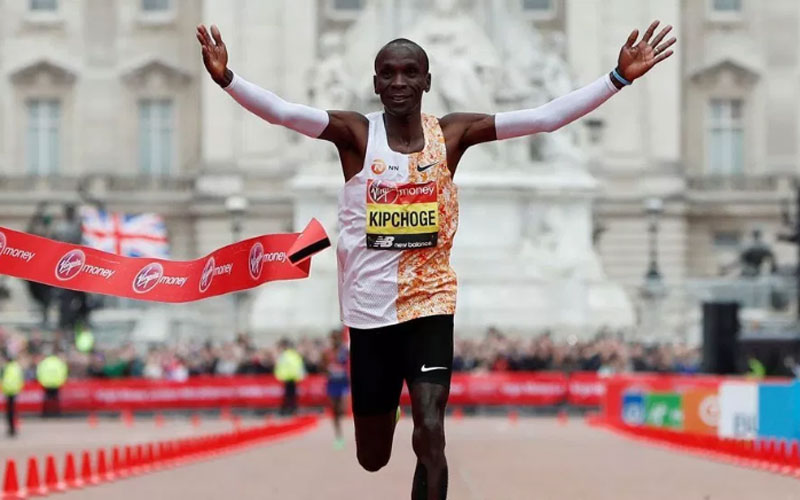 It was a Kenyan double in the 2019 Virgin Money London Marathon as Eliud Kipchoge and Brigid Kosgei snatched wins in the men's and women's elite races respectively.
World record holder Kipchoge became the first marathoner to win the race four times after clocking a stunning 2:02:37 to paint the world's second fastest time over the course.
2018 runner-up Brigid Kosgei crossed the finish line first in 2:18:20, consequently dethroning the defending champion and compatriot Vivian Cheruiyot.
But what have these two London Marathon champions been able to achieve so far?
Game Yetu takes a look at the duo's career achievements in detail.
Eliud Kipchoge
Perhaps the greatest marathoner of all time, Kipchoge has savoured a bourgeoning running career.
Born on November 5, 1984, Kipchoge was raised by a single mother. He later joined Kaptel Secondary School where he graduated in 1999.
He did not engage seriously in running competitions then but ran two miles to school on a daily basis.
In 2001, Kipchoge met his trainer Patrick Sang, former Olympic steeplechase silver medalist, who began coaching him to become a long distance runner.
Competitive junior races
Kipchoge participated in his first competitive race in 2002 where he won at the Kenyan trials for the 2002 IAAF World Cross Country Championships junior race at the age of 17.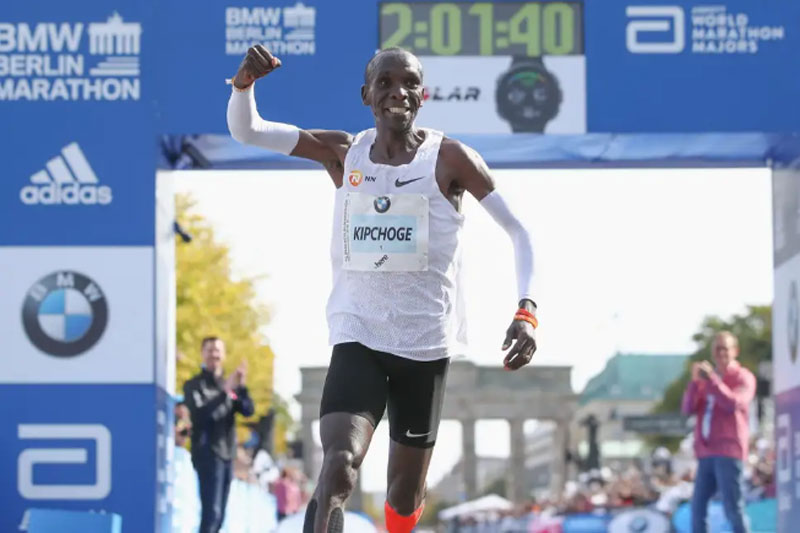 The world marathon record holder won his first world championship title in 2003 emerging top in the junior race at the IAAF World Cross Country Championships in Switzerland, setting a world junior record.
Kipchoge also set a world junior record in 5000 metres at the Bislett Games, Norway in 2003 running a time of 12:52.61 minutes.
It stood as the world and African junior record till 2012, when Ethiopia's Hagos Gebrhiwet smashed it (12:47.53).
Competitive senior races
At 18 years of age, Kipchoge became the senior 5000 metres world champion in the 2003 World Championships in Athletics held in Saint-Denis, France.
The following year, HE bagged bronze for Kenya in the men's 5000 metres race at the 2004 Summer Olympics held in Athens, Greece.
He later won bronze at the 2006 IAAF World Indoor Championships before snatching silver in the 2007 World Championships.
Kipchoge, five-time World Championship 5000 m finalist, claimed silver in the men's 5000 metres race at the 2008 Summer Olympic Games held in Beijing, China.
In the 2010 Commonwealth Games, Kipchoge bagged a silver medal.
The 34-year-old made his debut in the 2010 IAAF Diamond League by winning the 5000 metres Qatar Athletic Super Grand Prix in record time.
Switching gears
The Olympic gold medalist later switched gears to road running in 2012 and made the second-fastest ever half marathon debut (59:25 minutes).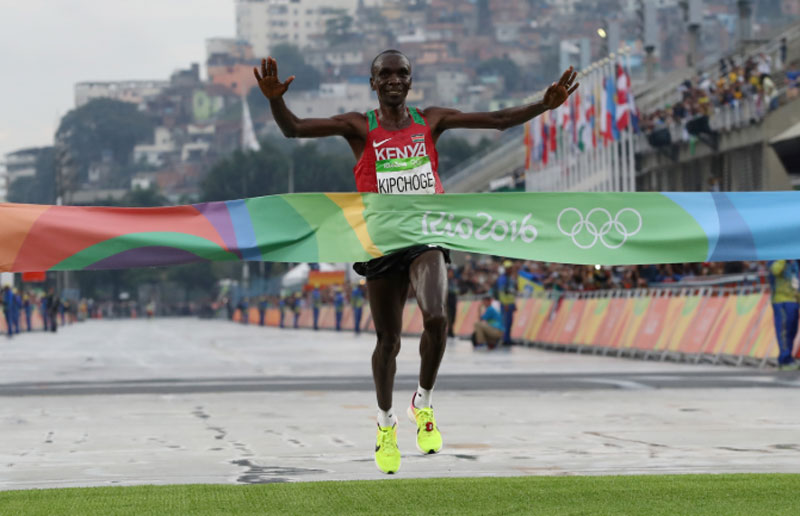 Kipchoge came out blazing in his marathon debut by winning the 2013 Hamburg Marathon in a course record time.
He then won silver at the 2013 Berlin Marathon.
A year later, Kipchoge claimed his first World Marathon Major at the 2014 Chicago Marathon, bagging gold for Kenya.
He later won the 2015 London Marathon, 2015 Berlin Marathon, 2016 London Marathon, 2017 Berlin Marathon, 2018 Berlin Marathon, 2018 London Marathon and more recently, the 2019 London Marathon.
On January 11, 2019, Kipchoge claimed the Sportsman of the Year award at the 2019 Sports Personality of the Year (SOYA) awards.
A month later, he was honoured with the Laureus Academy Exceptional Achievement award in a ceremony held in Monaco, France.
Brigid Kosgei
Brigid Jepscheschir Kosgei was born on February 20, 1994.
She made her debut in the 2016 Lisbon Marathon by clocking 2:24:45 to finish second behind compatriot Sarah Chepchirchir.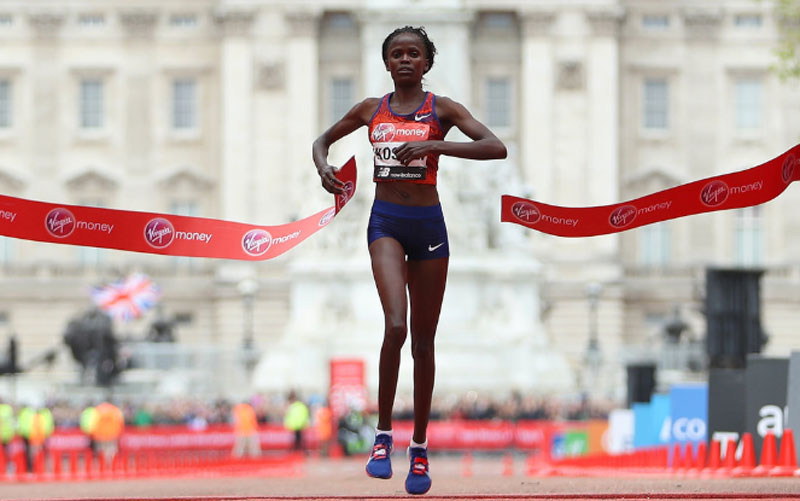 In 2017, Kosgei finished third at the Copenhagen Half Marathon in Copenhagen, Denmark.
In the same year, she won the Bogotá Half Marathon held in Bogota, Colombia before finishing second in the 2017 Chicago Marathon in a personal best time of 2:20:22.
Her time in Chicago was the sixth fastest ever at the marathon.
Weeks after the Chicago Marathon, she won the Honolulu Marathon, dismantling the course record by over five minutes.
In 2018, she was the London Marathon runner-up after finishing behind compatriot Vivian Cheruiyot.
She later won the 2018 Chicago Marathon painting a personal best of 2:18:35.
In the same year, Kosgei won a cross country race in Eldoret before winning the Kalya Half Marathon in Kapenguria.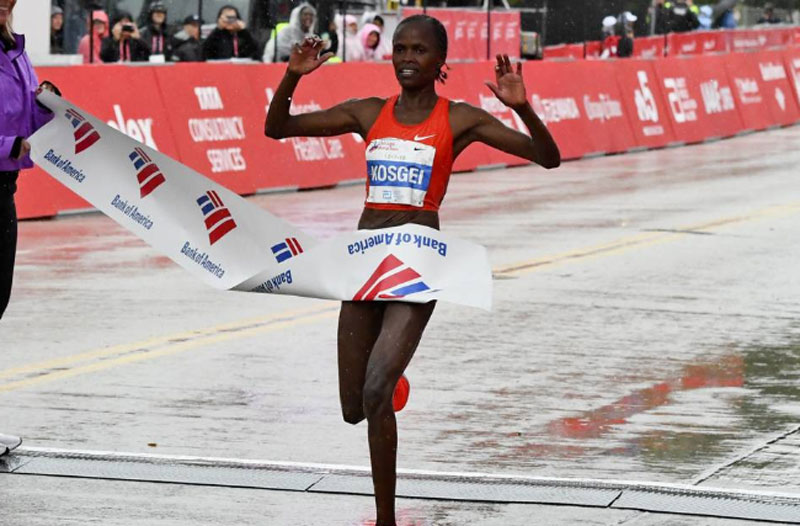 Kosgei's name is now embedded in the history books – she is the youngest woman to win the London Marathon after dethroning Vivian Cheruiyot to win the 2019 London Marathon women's elite race.
2019 London Marathon winners' prize
Kipchoge and Kosgei will return home from the United Kingdom capital with a whopping $55,000 (approx Khs 5.5 Million) each for the winners' prize.
Additionally, Kipchoge snatched $100,000 (approx Kshs 10 Million) bonus for running for a sub-2:05:00 time.
Kosgei, on the other hand, earned a bonus of $75,000 (approx Ksh 7.5 Million) for finishing in a sub time of 2:20:00.
Congratulations to our own Kipchoge and Kosgei for ruling London and raising the Kenyan flag high.
For More of This and Other Sports Stories Subscribe to the Standard Epaper
LATEST STORIES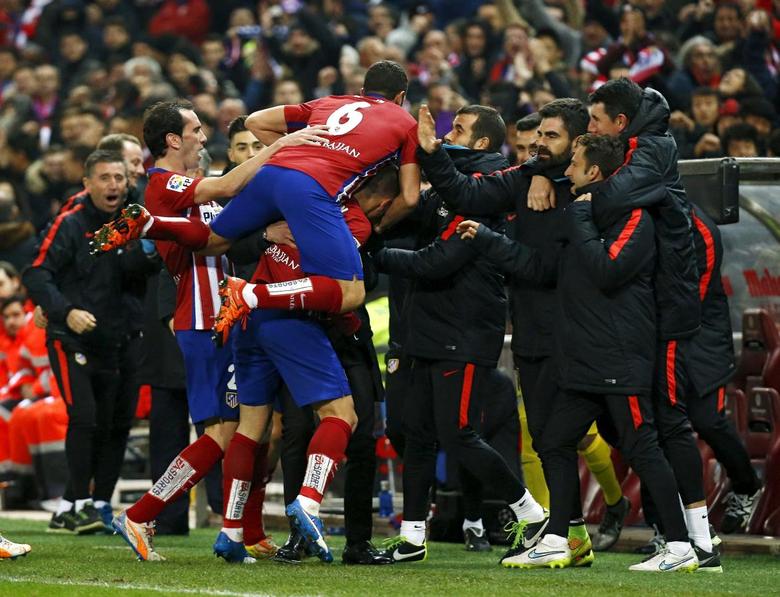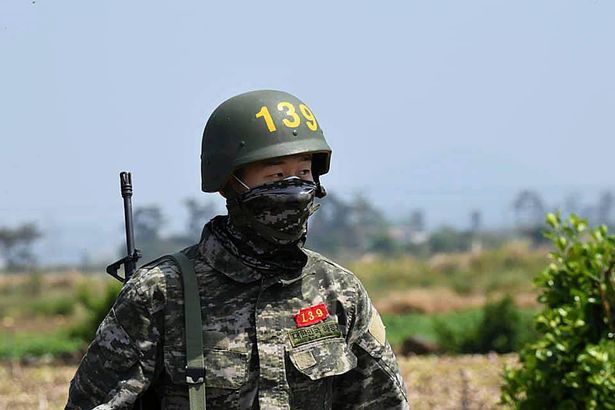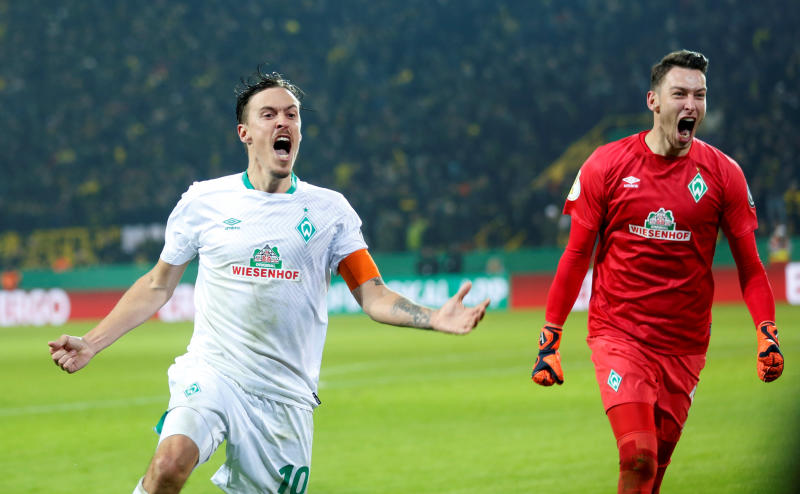 POPULAR HEADLINES