World Ventures: Putting a smile on a girl's face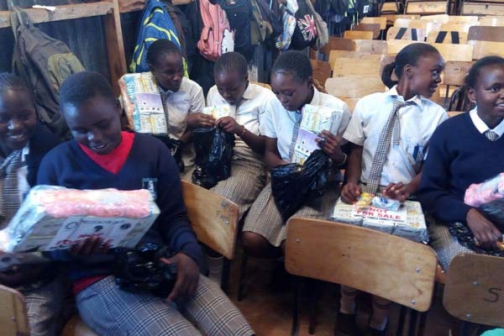 Many adolescent girls in Kenya have limited knowledge about their bodies, especially in relation to menstruation.
In some rural areas, girls use old rags, leaves, cow dung or even dig a hole on the ground to sit on for the whole period as a means to manage their menstrual flow.
This process translates to hundreds of girls missing school for a week every month, hence affecting their grades and school performance.
In these circumstances, menstruation becomes not just a private affair but has the potency to become public, embarrassing and often a source of stigma for the girls.
This persisting challenge saw Independent Representatives of WorldVentures™ in Kenya come together on February Saturday 4th to donate a full year supply of Sanitary towels for the 160 girls at Oasis Primary& Secondary School in Kangemi.
"We planned a day to give back to the school and distributed packaged sanitary towels with 4 under wear in each pack for the girls.
The pads also came with a manual for use. The 142 boys in the school were not left out either, each was given a set of three underwear," said Winfred Adundo, the initiative organizer.