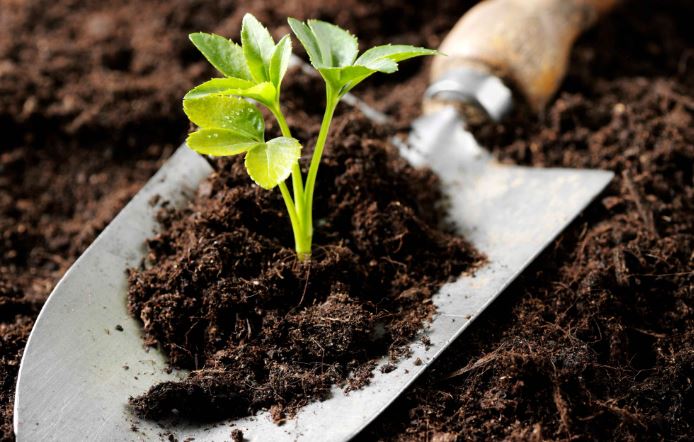 When farmers met earlier this year for Innovation Week at the University of Nairobi, most of them gathered around a stand where Dennis Rapong'o, an attendant, demonstrated how to use Ujuzi kit, a sensor-based soil testing system.
Rapong'o held a yellow instrument the size and make of a tablet in his hand that had a chord he inserted into the ground to demonstrate to the curious onlookers.
He said the chord was the system's calibrating electrode that picked qualities such as nutrient content, temperature and acidity of the soil.
He said the system had sensors that communicated in real-time all the results on a screen.
"Traditional extension services take up to a month to deliver results to farmers. The soil samples are taken to the lab where they stay for a long time, thus results given may not inform the real needs of the farm," Rapong'o explained.
He said Ujuzi kit, on the other hand, is efficient and capable of delivering test results within three minutes of the process.
Rapong'o said the kit, one of the technologies provided by UjuziKilimo, a data-driven agronomy services company where he is the chief agronomist, is helping farmers to optimise crop yield through sensor technology and data analytics.
UjuziKilimo offers farm-specific recommendations to kits-registered members on fertilisers, seeds, crop management and agronomic support through mobile phone messages. Registered farmers on the platform also get personalised weather updates to predict the correct time for planting, harvesting and applying fertilisers. All the farmer needs to do to access services on this platform is register on the website. They can then send queries preceded by UJUZI to 20880.
"Understanding these unique challenges helps farmers make better decisions throughout the growing season. We deliver timely information on their mobile phones to help them make timely decisions," said Rapong'o.
Joseph Mwangi, who planted vegetables on five acres in Naromoru in Nyeri County, met a team from Ujuzi Kilimo in August last year.
"I was experiencing a low yield and I didn't understand the reason despite planting in good time and using the required fertilisers. When I met Rapong'o, he took some samples from the farm and advised me to do crop rotation," said Mwangi.