With sweet stevia, you have cancer and diabetes under strict control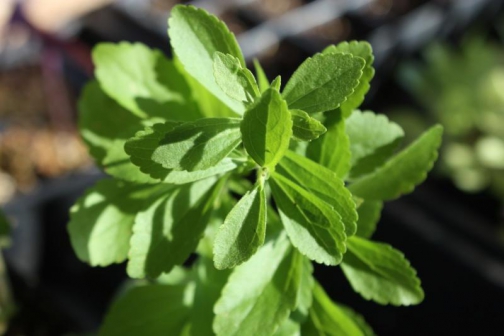 Stevia is a small, sweet-leaf herb of South American origin and a natural sweetener. The plant is being embraced by many farmers due to its nutritional health benefits.
Stevia is the name for more than 240 species of shrubs and small flowering plants in the Asteraceae family, which is the same family as sunflower. It is also known by different names, including sweet leaf or sugar level, but its scientific name is Stevia rebaudiana.
It is used to sweeten food, treat burns and stomach problems and is preferred since it is 200 times sweeter than sugar and has very low calories or carbohydrates.
With the rise in demand for low-calorie food alternatives, stevia has drawn the attention of health conscious fitness lovers all over the world.
Stevia has many health benefits, including diabetic control. It helps to regulate blood sugar levels in the body. Stevia sweetens food in a similar way as sugar and it contains stevioside, which is a non-carbohydrate glycoside compound.
It is beneficial in weight loss because of its low calories and also alleviates blood pressure and prevents certain conditions such as atherosclerosis, heart attack and stroke.
Stevia helps to prevent cancer due to a wide range of antioxidant compounds found in it, making it an ideal dietary supplement for cancer prevention. Quercetin, kaempferol and the other glycoside compounds in stevia help to eliminate free radicals in the body, thereby preventing them from mutating healthy cells into cancer cells.
Antioxidants also help to prevent premature ageing, cognitive malfunction and various other serious conditions like heart disease. Stevia has also been proven to reduce bacterial formation in the mouth, making it a popular additive for toothpastes and mouthwashes. It also prevents cavities and gingivitis, which sucrose certainly doesn't do.
It boosts bone health and reduces risk of Osteoporosis. Studies show that chickens that have been fed on stevia diet lay eggs with thicker shells that contain a much higher content of calcium than average eggs.
It has also been found to be a useful topical application for skin condition such as Eczema and Dermatitis. It inhibits the spread of bacteria and acts as a steroid in these situations, making it a popular option for many people who ca not get relief from these conditions.
The plant has been used for over 50 years, but was hardly known until its health benefits were proven. As more research emerges about stevia, the number of countries approving it as a sweetener and a food additive are increasing.