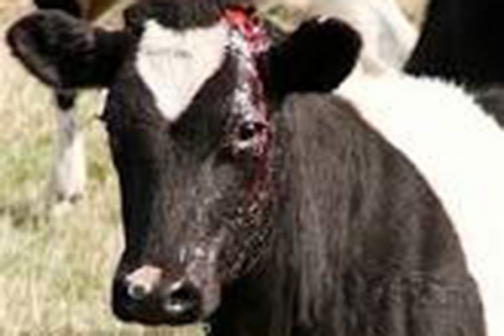 In medical terms, a wound is defined as any discontinuity on an animal's skin with or without damage to the underlying body tissues like muscles, blood vessels or nerves.
The skin plays a critical protective role and any interference to its structure results in malfunction that exposes the delicate inner tissues.
External injuries to the skin can originate from traumatic injuries from falls or fights, corrosive chemicals, heat or cold.
Internal injuries that can result in wounds are ulcers or abscesses.
Wounds are thus a common feature on farm animals; whether animals are housed or are free grazing they are continually exposed to environmental factors that can result in wounds.
Acute wounds resulting from traumatic injuries need to be attended to immediately by the farmer before a veterinarian is called.
Bleeding should be controlled through direct application of pressure.
The extent of bleeding is determined by the size of the wound both in breadth and depth.
Wider wounds tend to affect various blood vessels while deeper ones will cut through veins and arteries and a lot of blood may be lost if proper first aid isn't done immediately and properly.
Apart from destroying the skin integrity, wounds also lower the value of the skin and worst of all, serve as entry points for bacteria.
Many farmers think that a wound develops when the tissues are attacked by bacteria and start to rot.
To reduce bacterial contamination, the wound needs to be thoroughly cleaned with a clean piece of cloth, clean water with a mild disinfectant – what is commonly referred to as irrigation or lavage.
This action greatly reduces the bacterial load in the wound. Pain should be managed using appropriate pain killers and at this stage a vet will have to come in.
Debridement involves inspection of the extent of damage to the affected tissues and making a decision as to whether to cut them off or retain them. To avoid further bacterial contamination wounds can be closed using a bandage.
But the vet can also decide to leave the wound open depending on its state.
When a wound contains pus, it is important that this be drained.
Sometimes the location of the wound makes it difficult for pus to drain and this can spread the infections as happens in poorly dehorned animals.
Wound on the limbs has an advantage and can easily be drained and can heal faster.
Wounds may at times may not heal fast and chronic wounds require culturing in order to decide thbest antibiotic treatment regime.