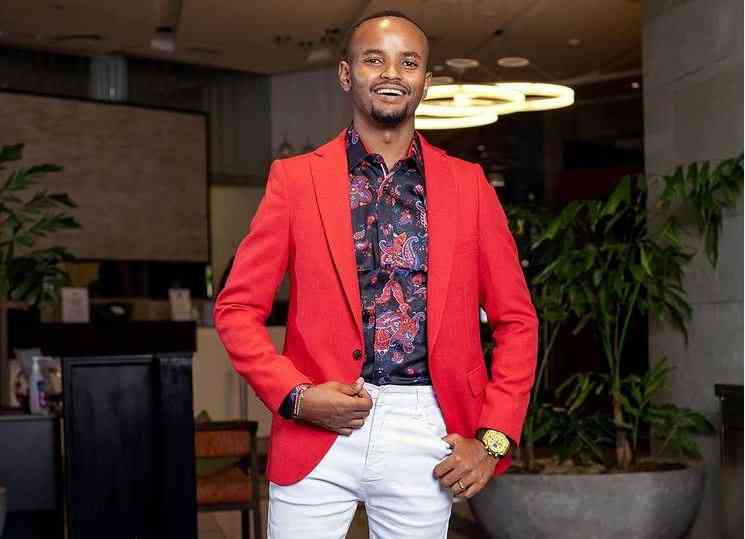 Content creator Kabi WaJesus has said he slept with several of his cousins before turning his life around and getting saved. During a sermon, the YouTuber addressed siring a child with his cousin, saying she's the only one the public knew about because she got pregnant.
"If not all, most of you here know what happened last year, and there was an incident of a cousin of mine coming out, and she was saying we slept together and had a child.
"And the reason, for me, before I got born again, this was not an issue, and she's not the first one. I have slept with so many others, what are you talking about? Huyo mwenye alipata mimba sasa ndio mnajua," said Kabi amid laughter from the congregation.
However, Kabi stated that it was normal for him since he was not the first person to sire a child with a relative in his family.
Kabi later delved into his upbringing and pointed out that he was introduced to alcohol at the age of four by a family member, adding that his relatives laughed at him when he got drunk. He further highlighted that he went on to do hard drugs and smoked his first marijuana when in class three, and continued in class five after becoming a pro.
But Kabi is now born again and a father of three, two with whom he shares with his wife, Milly WaJesus, and one with his cousin. In the sermon, Kabi affirmed that he would not allow his children to go through what happened to him growing up.
In May 2021, Kabi admitted to having sired a child with his cousin months after denying and insisting that the kid was his niece.
"The lady you see in this picture is my cousin, and the baby we took this picture with is called Abby – she is my niece. How can someone say you are the father of your cousin's child?" he posed in a YouTube video that has since been deleted.
However, after further speculations, Kabi conducted a DNA test that proved that he was the father, stating that he would take full responsibility for his actions.
"I wish to confirm that yesterday, paternity results were issued that confirmed that I am the biological father of the child. The results confirm that, in 2013 (which was before I got born again and married), I sired Abby," he said in the statement.
But, it is not illegal for cousins to marry or engage in sex in Kenya. In 2016, High Court judge James Makau, in an appeal where a man was contesting a conviction of alleged incest with a cousin by the Magistrates Court, found that the Sexual Offences Act does not mention cousin among the list of relatives under the offence of incest.
Justice Makau ruled that the National Assembly did not leave out the clause on cousins by intention but by the fact that in some cultures in Kenya - such as Hindus and Muslims - and some African communities, sexual acts between cousins are not criminalised.
"This means it is permissible to have sex with a cousin. My understanding of the said section (Section 20(1) of the Sexual Offences Act) is that if any sexual act takes place between two cousins, that does not amount to incest within the meaning of the provisions of the Sexual Offences Act," ruled the judge.
However, scientifically, incest has been considered from both a psychological and sociological point of view to have harmful consequences.
According to Debra Lieberman, an evolutionary psychologist at the University of Hawaii, "Close genetic relatives run the risk of having offspring that have a reduced chance of surviving."