NASA hacking claims false, says IT expert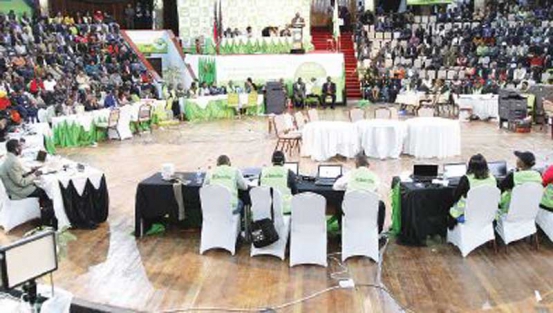 Jubilee Party's Technology Advisor says he is mystified and baffled why the petitioners allege respondents systems were hacked.
A software engineer has discounted claims by the Opposition that the servers of the Independent Boundaries and Electoral Commission (IEBC) were hacked.
Engineer Brian Omwenga, who was contracted as a Technology Advisor by Jubilee Party, in a sworn affidavit said the allegations by the National Super Alliance (NASA) are untrue, adding that the Opposition coalition is only playing politics.
False allegation
"I am mystified and baffled beyond comprehension why the petitioners allege that the respondents' systems were hacked on August 8 2017," says Mr Omwenga, who is also a PhD candidate in Computer Science at the University of Nairobi.
NASA, in an affidavit is seeking to have the technology equipment that was used to manage the last General Election, including the results transmission system, audited to find out what went wrong.
But Omwenga in his replying affidavit argues there is no legal or factual basis for doing so, noting that even if the wish was granted by the Supreme Court, the process would require at least 14 days.
"The computer logs sought by the petitioners would run into tens of thousands, possibly even approximately 100,000 pages," he says and adds that it is impossible to hack an election whose outcome was based on a paper ballot and paper-based audit trail.
"The petitioners' allegations are predicated on hearsay information they have received from other individuals who share their confirmation bias. It is clear that the petitioners have filed the Notice of Motion as a fishing expedition," says Omwenga.
To fight drought, involve communities
According to the latest information from the Meteorological Department, rainfall will be poorly distributed in April, May and June, and this will have a serious impact on agriculture