More than 30,000 people living along Sabwani River risk displacement by floods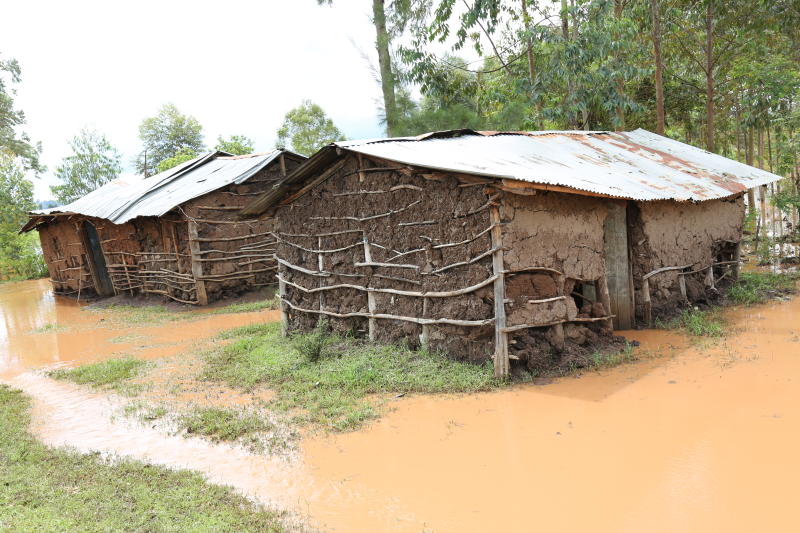 More than 30,000 people living along the Sabwani River are at risk of displacements by floods as the long rains season beckons.
Experts have now called on the government to consider building dykes along the river that bursts its banks each rainy season to avert a humanitarian crisis. Disaster Management expert Philemon Samoei said government agencies tasked with prevention and mitigation have on many occasions failed to take early precautions, leading to major disasters.
"It is not a question of whether the problem is the rains, but rather the problem now is the people charged with ensuring that the rains do not cause havoc," observed Samoei.
He lamented that drainage systems in most areas have not been working well, and this becomes a challenge immediately the rains fall.
The most affected areas are Namanjalala, Maridadi, Kobos and Kipsitwet where families have in the past been rendered homeless by the raging waters of the Sabwani river as well as surface run-offs which sweep away their houses.
According to statistics from the Ministry of Devolution, families residing along the banks of the river are low-income earners, and most houses built of mud and corrugated iron sheets.
Samoei observes the need to have early warning systems to alert those prone to the disaster and instigate early preparedness for action, including well-planned for mitigation measures.
And, environmentalist Kennedy Baroka has urged the government to embrace terraforming which involves reengineering the land by creating artificial hills, rivers, streams and lakes to help stem the problem of flooding and landslides.
This, he says, can be adapted in areas prone to floods like Namanjalala in Trans Nzoia County and Budalangi in Busia County, and areas prone to landslide like in West Pokot and Elgeyo Marakwet, and around lakes experiencing an abnormal increase in water levels.
"The environment has been depleted to the extent that it cannot be reversed to its original state. This has necessitated adaptive measures to be undertaken. Terraforming being a new climate change measure, it will cater for the problem of the land tenure system," Said Baroka.
Kwanza MP Ferdinand Wanyonyi disclosed that Marinda, Kapsitwet and Aseka check dams had not been de-silted as earlier pledged by the government owing to financial constraints.
Wanyonyi said a few dykes were erected along the banks of Sabwani river, but finances were insufficient, and the project stalled on the way. He however noted that the task lies with the county government, which he said is devolved functions.
Last year, the county government donated foodstuff and clothing to at least 500 victims of floods, with governor Patrick Khaemba pledging to de-silt some dams to harness surface run-offs that otherwise cause havoc.