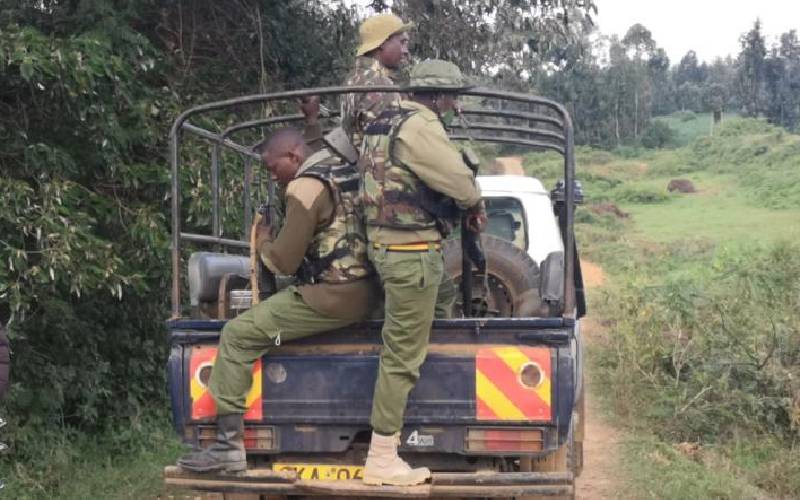 A policeman was on Wednesday morning shot dead and another injured after bandits raided Mlima Jangili Camp in Kirima, Laikipia County.
The whereabouts of three other officers remains unknown, police said.
The attack occurred at 12:30am, according to a police report filed at the Ng'arua Police Station.
Police Constable Elisha Yegon Kibichi, who was shot in the stomach, died upon arrival at the Ndindika Sub-County Hospital.
His colleague, Daniel Ruto, who sustained a gunshot injury in the leg, was stabilised at Ndindika Hospital, and thereafter, transferred to the Nyahururu County Referral Hospital for advanced treatment.
Laikipia has been in the news headlines of late over increased banditry attacks.
Mbogoine, Matuiku, Rubere and Village-Eighteen areas in Githiga Ward, Laikipia West Constituency have witnessed several banditry incidents in the last one month.
Despite a heavy deployment of security officers in the area, the bandits still attack locals, sometimes in broad daylight.
Residents said the bandits now steal household items after making away with their herds of cattle.