Family demands justice against politician's bodyguards over kin's murder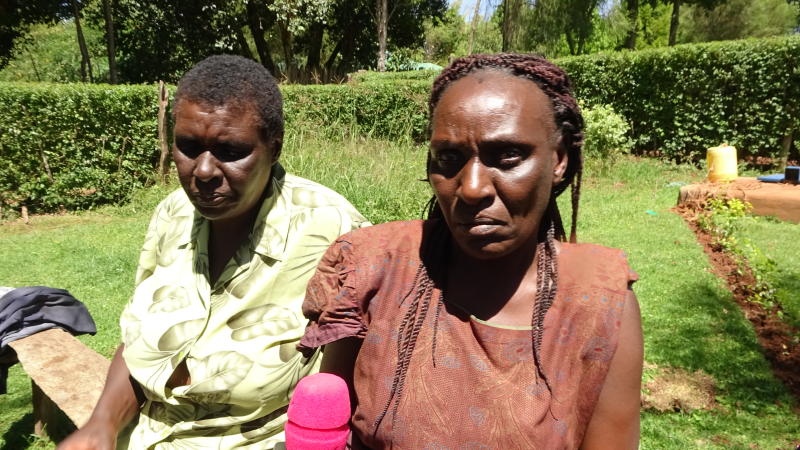 The family of a man allegedly killed by bodyguards of a senior politician from Rift Valley is demanding justice.
Leonard Kipyego, 27, from Mangwen in Ainamoi Constituency, is said to have been beaten to death by the bodyguards who accused him of stealing beehives belonging to one of them.
His family told The Standard on Wednesday his killers should have handed him over to the police if he had indeed stolen the two beehives as claimed.
His aunt, Stella Chirchir was inconsolable, as she mourned Kipyego who was an orphan.
Kipyego was attacked alongside another man who is admitted to Kericho County Hospital with serious injuries.
Ms Chirchir said the claim that beehives had been stolen was first made over a year ago.
"One of the bodyguards is our neighbour. His two beehives were reportedly stolen over a year ago, but Monday, they pounced on Kipyegon and his friend at Brooke trading centre and beat them senselessly," she said.
She added: "With the help of his colleague, the bodyguard bound their hands with rope and forced them into a car and drove them to his farm where they began beating the young men."
The late Kipyegon was in the company of one Immanuel Kiprotich, 23, when they were allegedly tortured and later dumped along a road near Brooke Estate on the outskirts of Kericho town.
A member of Kiprotich's family said he sustained multiple fractures.
Kipyegon's grandmother, Hellen Laboso, described her grandson as a dependable man she relied on.
"I am the one who brought him up after the death of his mother. He wasn't a thief," said the 73-year-old woman.
Kericho County Criminal Investigations Officer John Onyango said they were pursuing the bodyguards who have since gone into hiding.
"Though they are on the run, it won't be long before we catch up with them. We have recorded a statement from the survivor and have gathered crucial information concerning the incident," he said.
Onyango said the suspect and an accomplice failed to surrender on Wednesday to the police after pledging to do so through an intermediary.
He also said the preliminary investigation indicates that the suspects fled and is hiding in a neighbouring county.
Onyango said he had ordered his police officers to launch a manhunt for the suspect who is considered armed and dangerous.
"Since the bodyguard is a police officer and has gun issued to him, we consider him armed and dangerous. We are still going to take him down," he said.