Turkana: Our border clashes are climate induced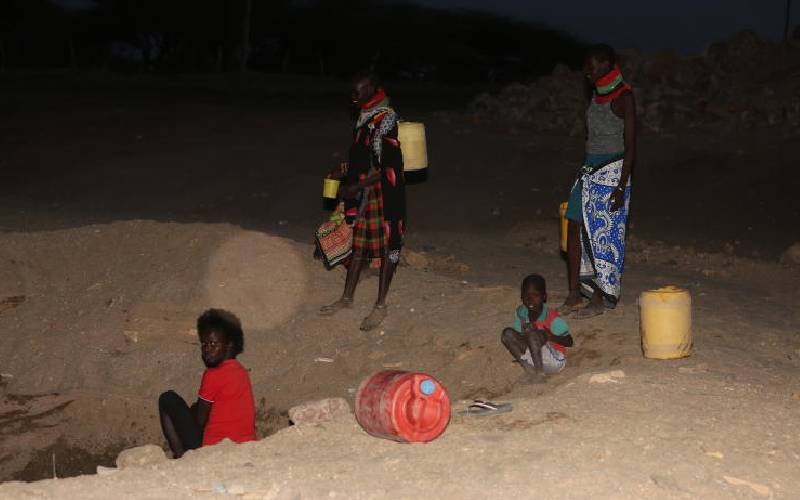 The drought situation along the Kenya and Uganda common border has been blamed for increased raids as pastoral communities compete for scarce pasture and water for livestock.
This month alone, one man has been shot dead by raiders suspected to be from the neighbouring country, and four people, among them two women, left with gunshot injuries following an attack at Nakitong'o border.
It is, however, expected that peace pacts by community representatives during the recent Turkana Tourism and Cultural festivals – Tobong'u Lore held at Ekalees centre in Lodwa, will restore calm.
Those injured in Nakitong'o attack on December 2 included an expectant woman. She is recuperating at Lodwar County Referral Hospital.
Lotus Kenya Action for Development Organisation (Lokado) director Augustine Kai said insecurity cases had been on the rise since October.
"Drought has increased raids cases due to the pressure on pasture and water," said Mr Kai.
He said the Kenyan side was most affected by drought forcing pastoralists to migrate to Uganda with livestock. During the Tobong'u Lore festival, Kenyan and Ugandan delegations held meetings to build cohesion and resolve conflicts.
Representatives of three Intergovernmental Authority on Development member states Kenya, Uganda and Ethiopia signed a 10-point peace pact at a Tobong'u Lore side meeting in Lodwar in the presence of DP William Ruto.
"The agreement, whose tripartite parties are Turkana of Kenya, Dassenach and Nyangatom of Ethiopia and Karamoja of Uganda, is premised on the view that continued cross- border cordial relations may eliminate unnecessary loss of life," Turkana Governor Josphat Nanok said.
The pact was a culmination of previous diplomatic and bilateral meetings as well as government-led peace initiatives initially held in individual countries and later at sidelines of previous Tobong'u Lore festivals.
Mr Nanok said establishment of a one-stop border point at Todonyang and Lokiriama, construction of the Moroto-Lodwar-Todonyang transnational road and a cross border bridge to link Kibish and Kangaten are parts of the projects to be initiated courtesy of the pact.
A kraal elder at Nakitong'o, Longolei Ngisaja said the raids had become more frequent, but added: "We cannot retaliate because we still need our neighbours; we do not have enough water and pasture in our area."