Mai Mahiu population to rise as infrastructural development pick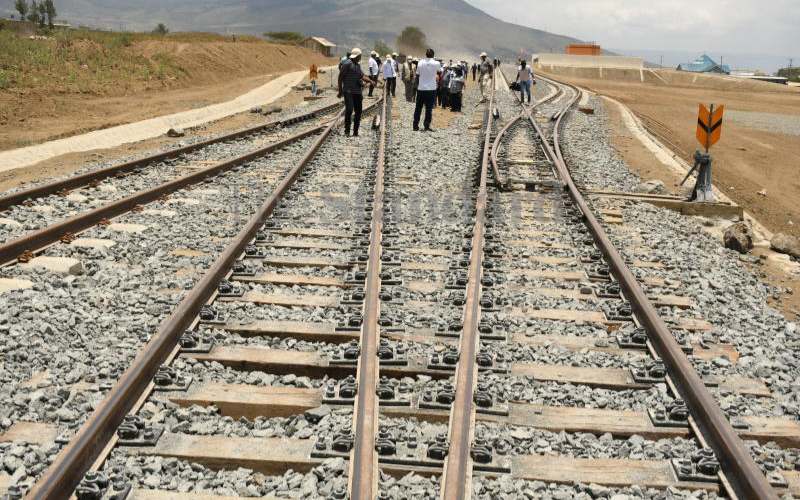 The population of Mai Mahiu town in Naivasha is expected to rise due to the upcoming infrastructure projects that include a multi-billion industrial park and the Standard Gauge Railway (SGR).
With operations at the park on the rise and investors seeking land, the national and county governments have moved in to address challenges on access to health, water, and sanitation services.
Mai Mahiu is one of the fastest-growing towns in the country, thanks to the capital projects around the industrial park.
According to Nakuru Governor Lee Kinyanjui, the demand for land between Mai Mahiu and Longonot had risen sharply.
Kinyanjui said the government has already supplied water to the park.
"The government projections are that the population in this town will double in the next five years, hence the move to expand water and health services. We are also expanding markets and building new ones," he said.
According to the governor, starting next year, cargo from Uganda and other neighbouring countries would be collected in Longonot for onward transportation to Mombasa.
Speaking in Ngeya Primary School in Mai Mahiu, Kinyanjui said that warehouses and cargo clearing would be done around Longonot town, thus creating hundreds of jobs.
"We expect the clearing and forward operations to be conducted around Longonot and Mai Mahiu," he said.
Further, the governor said the county had invested Sh150 million in the ongoing construction of a modern outpatient hospital to enhance access to health services.
"As we address the issues of infrastructure, we want to assure investors that Nakuru is a source of wealth and peace," he said.
He said plans to expand the Escarpment-Mai Mahiu road to ease traffic flow were at an advanced stage.
The school's board chairman Joseph Kariuki lauded the governor for several development projects in the semi-arid area he said had changed the livelihoods.
"This is one of the largest primary schools in the country with over 3,200 students. With the help of the county administration, we have benefited from classrooms, water, and security lights, among others," he said.