Nakuru police launch hunt for female suspect, seize spent cartridges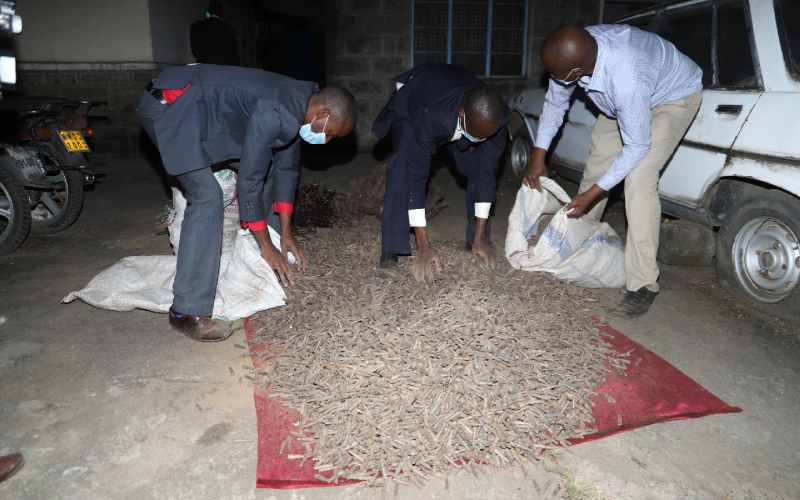 Police in Nakuru County have launched a manhunt for a female suspect after they seized thousands of spent cartridges at a house in Langalanga Estate.
Daniel Mbuthia Njoroge, 33, the main suspect and in whose house the cartridges were found has been arrested for further interrogations.
Rift Valley Regional Criminal Investigations Officer (RCIO) Mwenda Meme said that they had information of another suspect, a female, who managed to escape.
"We have recovered 7.62mm spent cartridges in thousands at a house following a tipoff from the public. The owner of the house has been arrested while female suspect who is said to own the cartridges managed to escape," said Meme.
According to the police boss, the residents raised alarm after they spotted the suspicious consignment at the suspect's house.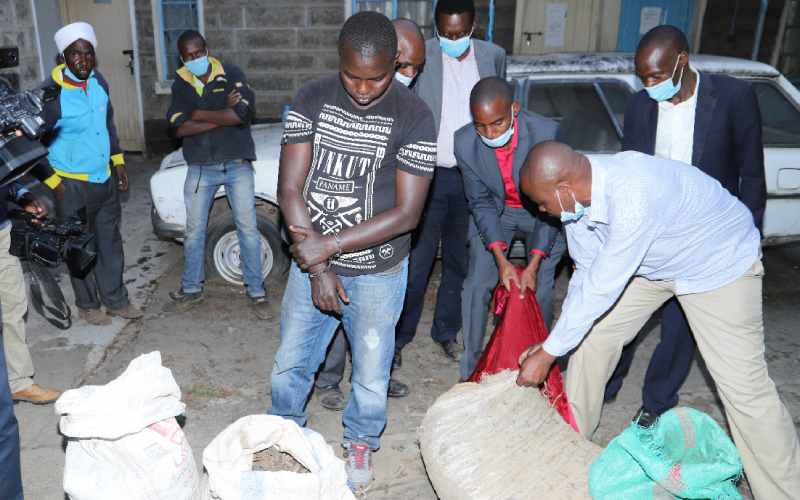 "The residents reported suspicious activity at the house and reported fearing that they were bullets being kept for an ill motive," said Meme.
Police say they also recovered copper wires and coils which are suspected to have been sourced from vandalised transformers around Nakuru County.
The cartridges, according to Meme, were similar to those used in an AK-47 rifle and had been stashed in four gunny bags.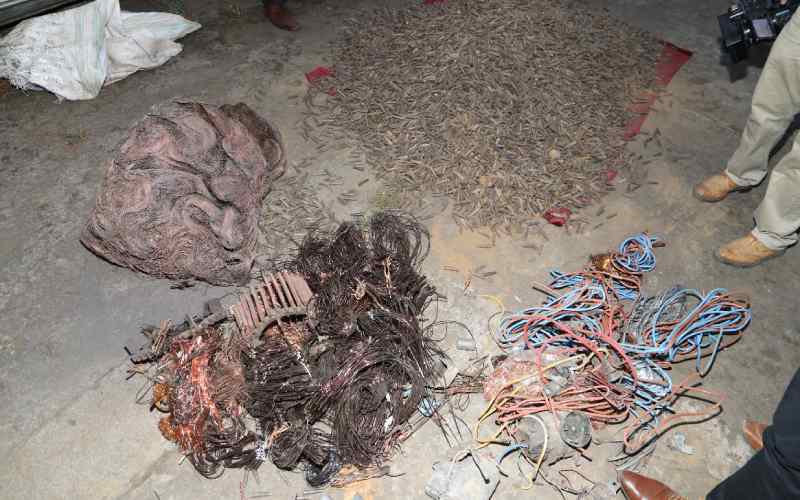 "To have this amount of spent cartridges, one must have sourced them from a serious battlefield. We have launched investigations and a manhunt for the suspect who is on the loose," said Meme.
Mbuthia will be arraigned on Wednesday, November 10, for being in possession of the items illegally.