Nakuru Muslim association leadership row rages in court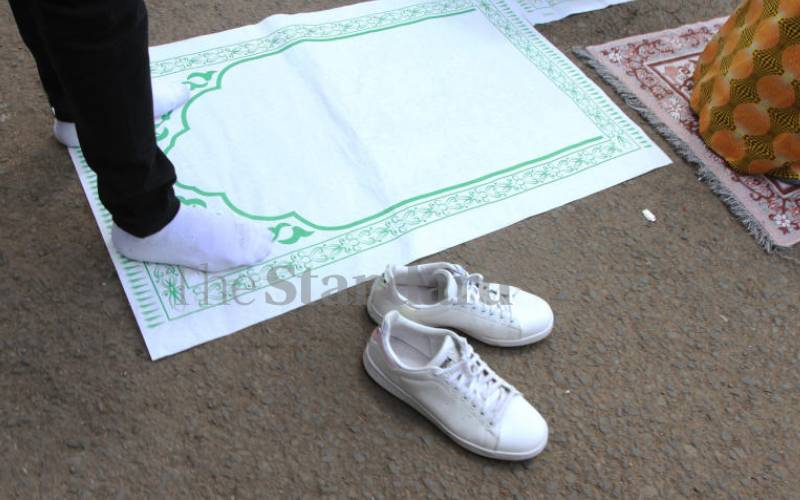 Two groups of Muslim faithful are embroiled in a row over leadership positions in the Muslim Association of Nakuru (MAN).
Last month, three alleged MAN officials moved to court to stop an attempted ouster.
Petitioners Faez Ahmed, Yusuf Kisangi and Ibrahim Osman had challenged their ouster by Ali Shariff, Gibe Kassim, Bashir Abdulrehman and Ahmad Rashid in a suit filed at the High Court in Nakuru.
Through their lawyer David Mong'eri, the three petitioners accused the four of attempting to illegally and forcefully remove them from office.
They moved to stop a planned Annual General Meeting (AGM) scheduled for September 16, 2021, at Bondeni Mosque within Nakuru.
The officials accuse the four of calling for the meeting "illegally, without authority, consent and or involvement of the genuine officials and members".
"The intended meeting was scheduled through a newspaper advertisement and it was set to unlawfully conduct the election of the new office," read the suit.
The officials claimed that the association's Kisangi was not invited to the meeting as required in procedure.
"The group wants to use the backdoor to remove the plaintiffs who are the right officials without following the laid procedure," read the suit.
The officials averred that if elections are conducted, wrangles would erupt and they would suffer harm, loss and damage.
"None of the genuine members has raised complaints about the running of the affairs of the association," read the suit.
In response, the four claim that they are genuine officials. They claim that they were elected after the former officials failed in their duties.
They claim that they have the right to call for the AGM and conduct elections without interruption.
They add that they lodged a complaint with the Registrar of Society who in turn wrote to the officials on July 19, 2021.
"The former officials, who are the plaintiffs in the case, are under investigations and thus unfit to hold office," reads the response.
They accuse the three of failing to hold an AGM in 2020 and claim that they have lodged a complaint with the Registrar of Society.
They retaliate that the Covid-19 pandemic is not a compelling reason for the officials to delay the meeting.