Turkana scale relief efforts as drought ravages the county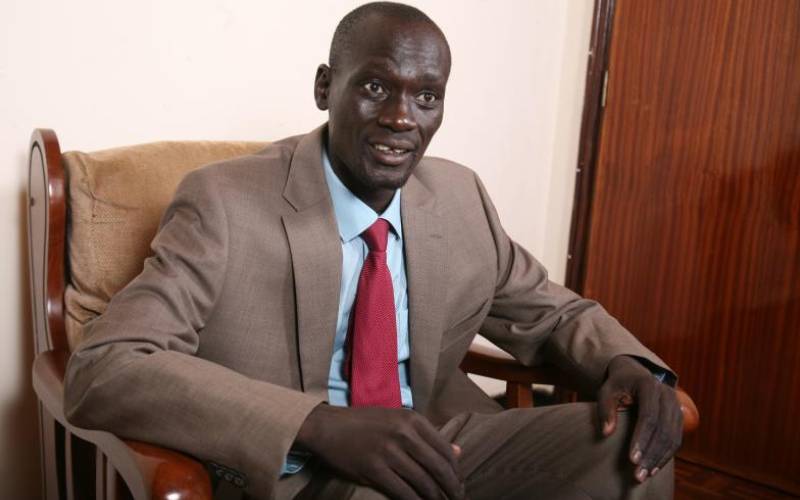 Turkana Governor Josphat Nanok has announced relief support for residents affected by the ongoing drought in the county.
Mr Nanok, while addressing the press at the county headquarters, reassured local residents that the county government was monitoring the drought situation and was working to stave off widespread famine.
The governor said the county is at an alarm phase with about 50 percent of the population experiencing varied levels of food stress and in need of support, while the nutrition situation of children was generally moderate.
"The county government is targeting 640,366 people with 2,449 metric tons of relief food which include 25 per cent food ration of maize, beans and vegetable oil," Nanok said.
He added that the county is also in the process of procuring a further 3,427 metric tons of relief food which will be distributed.
"Other interventions include routine high-impact nutrition, mass screening for malnutrition, livestock vaccination and treatment, as well as land preparation and distribution of seeds and farm tools in preparation for short rains," said Nanok.
Nanok further explained the interventions being done by partners include efforts by the National Drought Management Authority (NDMA) to distribute water to schools and health facilities, repair of water infrastructure and cross-border peace dialogues.
In a recent resolution, Nanok signed an agreement with the Governor of Eastern Equatoria State of South Sudan Louis Lobong Lojore on the construction of Nadapal River road section to allow movement of goods and people to boost cross-border trade.
He also noted that the Kenya Red Cross is currently implementing a cash transfer programme targeting 5,323 households, with each household getting Sh5,067.
Another safety net programme under the NDMA provides 39,000 households with Sh5,400 bi-monthly support aimed at reducing the impact of hunger.
Another three-month programme supporting 1,000 households in Turkana Central with each getting Sh6,662 among others.