Ole Kaparo appointed Maa Spokesperson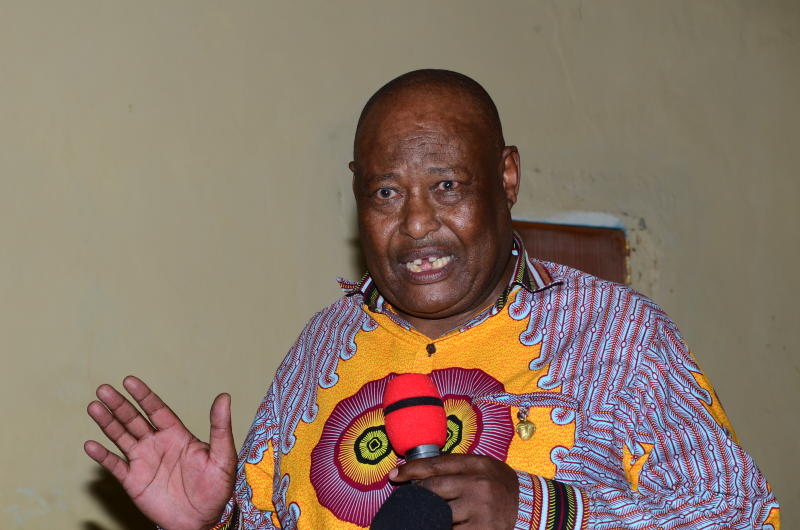 Elders from the five clans of Laikipia Maasai have declared former National Assembly Speaker Francis Ole Kaparo as their spokesperson, calling off other leaders who have been talking on issues affecting Laikipia County.
The elders drawn from Il Ng'wesi, Ilmukokoondo, Lewaso, Il Digiri and Mumunyot held a meeting at Kimanju in Laikipia North where they said outsiders have been talking on their behalf without even consulting them.
They conducted special prayers for their spokesperson and called on outsiders to respect those affected and shun giving misleading statements.
Simon Ole Kinyaga said Narok Senator Ledama Ole Kina has been at the forefront in commenting on issues affecting Laikipia, even though he has scanty information on what is ailing the county.
Kinyaga said the county has many communities who have in the past lived together and are already looking into ways of uniting government flashes out illegal immigrants, who have caused havoc in the county.
Charubo Kaparo said it is high time outsiders solved their problems instead of intruding into other counties.
Laikipia North MP Sarah Lekorere, who was also in the meeting accompanied by MCAs from the region called on the government to continue with the ongoing operation to flush out illegal herders and bandits in the county.
Lekorere said that cases of banditry attacks in Laikipia were occasioned by illiterate young people from Samburu and Baringo counties who still practice 'moranism' and cattle rustling. She called on leaders from these regions to educate their people.
She added it is only through education that cases of insecurity can be addressed in the Central Rift.