State opens up 5,000 hectares of mature forests for harvesting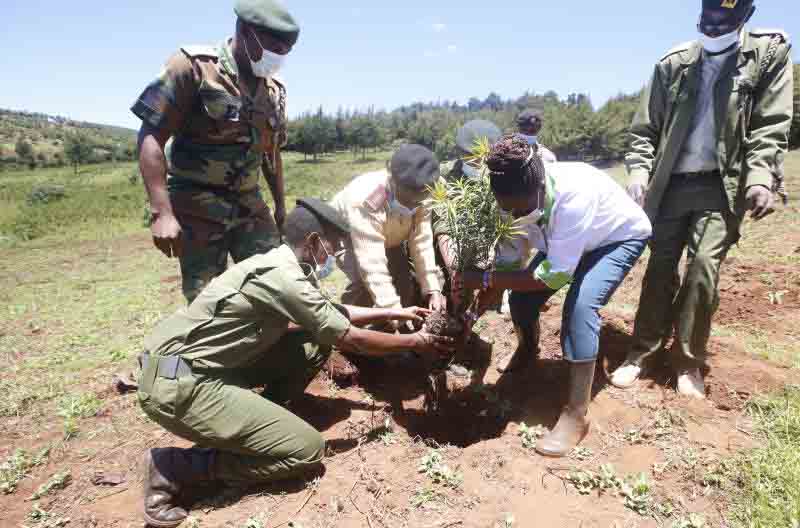 The government will open up public commercial forests for mature tree harvesting.
This is the first time since February 2018, when a moratorium was imposed on public and community forests to stop wanton deforestation, that the government is planning to allow controlled harvesting.
Speaking during a tree planting exercise at Kamara Forest, Nakuru County, Chief Conservator of Forests Julius Kamau said interested persons have two weeks to register with the Kenya Forest Service (KFS).
"Though the moratorium continues, the government has granted KFS the permission to dispose of about 5,000 hectares of mature and over mature plantations. Only online applications will be accepted," said Kamau.
The conservator said the 5,000 hectares are among 150,000 hectares of public forests that are set aside and managed purely for commercial harvesting.
"We have 2.59 million hectares of public forests, 94 per cent of which are natural," said Kamau.