Police probe abduction, death of M-Pesa agent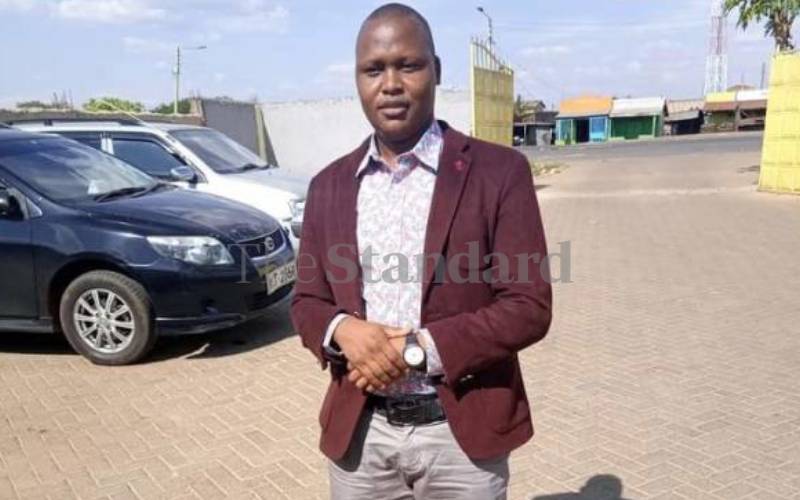 Police are following leads in a bid to unravel the mystery surrounding the death of a 26-year-old M-Pesa agent.
Alex Kirui is alleged to have been kidnapped and killed before his body was dumped in Siongiroi area in the neighbouring Bomet County.
A Twitter user going by the name Kipkoech_R claims that Kirui, who worked for ExtraNet M-Pesa outlet, was killed days after buying a brand new vehicle from three unknown people.
"For the last two weeks, the suspects have been meeting with the deceased at his workplace. On the fateful day, he closed shop at the end of business hours and met the suspects at the parking lot. That was the last time anyone saw him alive," he tweeted.
Kirui's disappearance and murder took place 100 kilometres from Kericho town between Wednesday 9pm and Thursday 7am, last week.
Chepalungu Sub-county Police Commander Nelson Masai said they had registered an "unknown male" before family members positively identified their kin after days of searching.
A teacher on his way to school is said to have stumbled on the body, which had been stripped to the undergarments, lying face down next to a box culvert along Siongiroi-Chebole road.
Masai said preliminary investigations indicate that the deceased had been strangled.
"We also believe that the victim was killed elsewhere before his body was dumped at the scene," he said.
Kericho County Criminal Investigations officer John Onyango said investigations were going on.
"His employers found Sh120,000 had been deposited in his mobile money account and the only money which could have been missing was around Sh11,000 in cash. If it had been a case of kidnapping his abductors could have forced him to withdraw the money in his M-Pesa account," Mr Onyango said.