Neighbours assist family that lost four members in inferno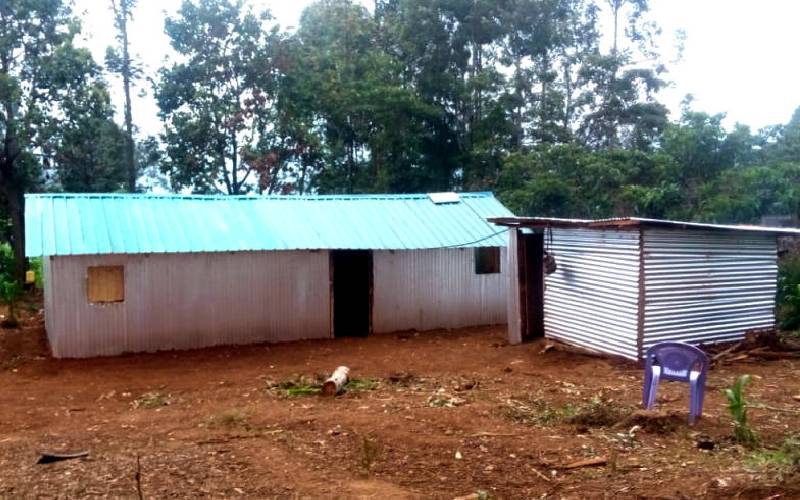 Edgewood villagers in Subukia sub-county have combined efforts to put a roof over the heads of a family whose house was burnt last week, claiming the lives of four members.
David Mwangi's wife Jacinta Wamucii and their children Mary Wanjiru, 6, Harrison Ndirangu, 4, and Elijah Ndirangu, 1, perished in the July 14 incident.
Mwangi and four daughters were, however, lucky. He had travelled to the Nakuru-Narok border for work while two of the daughters had left for school moments before the house caught fire at around 6am when the rest of the family was still asleep.
"I am overwhelmed by the love my neighbours and local leaders have shown to my children and I. They have greatly assisted me in coming to terms with the loss," said Mwangi.
"The last time I spoke with them was on Tuesday night. I told them I had arrived at the Nakuru-Narok border safely where I was to start a new job as a herder."
He explained that he was shocked when he woke up at around 7am after he received a call from a neighbour telling him his family had been involved in an "accident."
"They didn't give me much details and told me to return home as soon as possible.
"When I came back I couldn't believe my eyes when I saw my house had been reduced to ashes," said Mwangi.
He also had an opportunity to view the bodies at the Nyahururu Hospital Mortuary.
"I am now taking care of four girls, two of whom are in secondary school and the other two are in primary.
"I understand it will not be an easy task to single-handedly take care of them," said Mwangi as he appealed to well-wishers to continue supporting the family.